Hunter's Star Quilt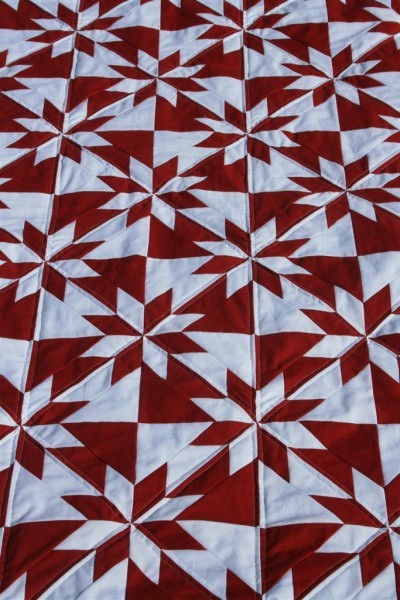 It's done!  The hunter's star quilt is now complete.  It's my first red and white quilt and I'm thrilled with it.
And the back: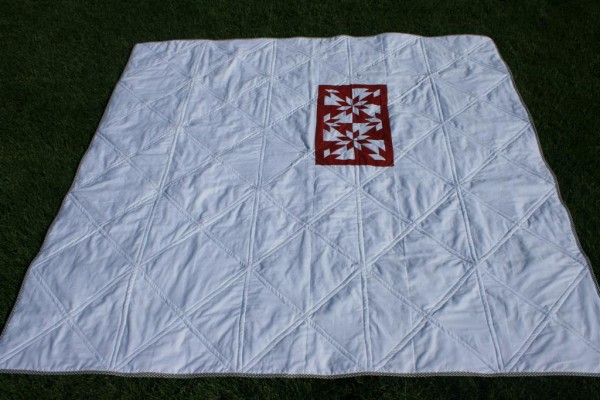 I had just enough red fabric left to reduce the blocks and make two smaller stars.  I gave them a red border and inserted it in the otherwise white backing.   Piecing a little something for the back of my quilts is becoming more fun.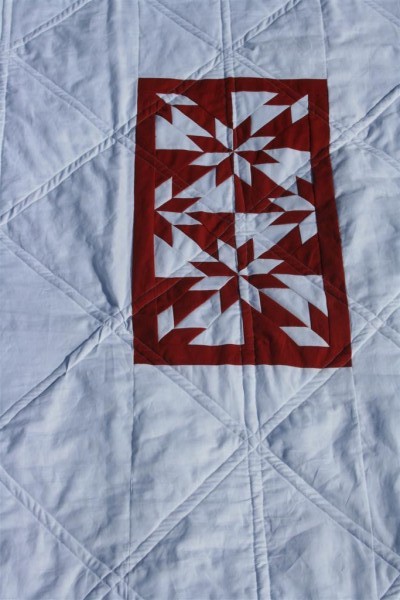 It seems I've also become partial to the gray polka dot binding that I've used on a couple of other quilts this year.  In this case it was just dark enough to ground the deep red but low key enough to let the stars take center stage.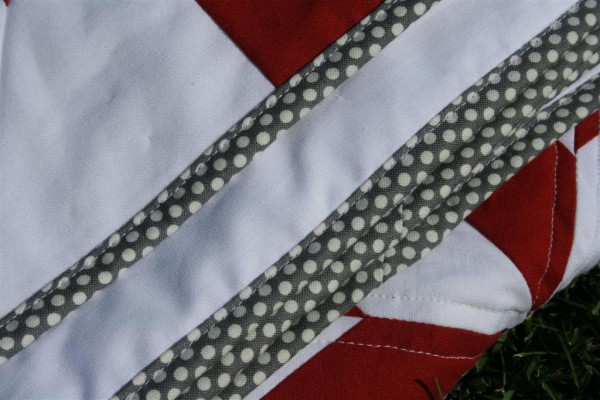 This quilt was a project I've intended to make for quite some time.  It feels good to have it done.