Simple. Quality. no. 5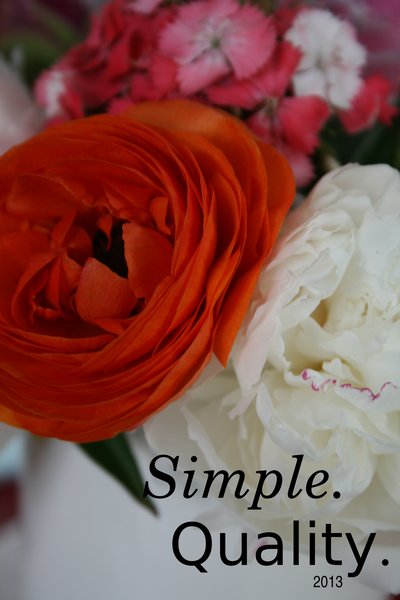 It's been a week rich in blessings, but as I sit down to write tonight I find myself incredibly sleepy, making it difficult to focus and to remember the week clearly.    It was an interesting week, as well, with snowstorms and sick children, making most of my days off schedule but full of memory making opportunities.  I'll be brief tonight, so here goes:
S – smile and savor.  What a great week we had!  There were so many things to enjoy:  my daughters playing in their soccer games, my six year old asleep on the floor, my oldest son building a snowboard jump.  I really loved a lot of things about the week.   I also spent more time reading this week, which makes me happy.
I – influence.  I feel a little better about this area.  I was more conscious about my efforts in connecting with others and trying to be of service.  Because of it I felt I was able to give some gifts of love that I might have otherwise missed.  I started my 29 days of gifts on Friday and it's been fun so far to have to give a gift each day.  I also spent a great afternoon shoveling driveways with my twelve year old son.  It was great time together, and we were serving and working side by side.  I was sore the next day, but it was a fun night.
M – my health.  I did better in this area as well.  Worked harder, got more exercise, etc.  More than anything else I'm building a habit here.
P – participate.   This week was just the continuation of the usual, I guess.   I was able to attend a meeting on Thursday night that lifted my spirits and gave me the opportunity to connect with some friends I don't see often.
L – live ahead.  I finished a project for this goal and will share it in the next few days.  I also did some soul-searching and brainstorming and decided to stretch this area farther into the future.  I wrote down some "dream goals" that I hope I'll reach someday for both myself and our family.
E – embrace technology.  I didn't get to the two items I mentioned last week.  We did have our home security system upgraded, so I'm learning how to manage that (LOTS more automation this time around).  I have the new app on my phone and it's fun to learn.
Simple.  The thought has occurred to me that I jumped in a little deep in January.  My new goals, the resolutionary challenge, my quilt along, all at the same time has kept my head spinning out of worry that I'll forget something ( and of course, I've forgotten plenty) but last night as I was sitting in a meeting I had a strong impression that I am on target in all these goals and that my Heavenly Father is happy with what I'm doing.  So although I'd like to have done more, I'm going to savor that feeling and do my best.
Now for the second half:
Q – Quality of Life Factor.  It was a good week in this area.  I got our boxes of things delivered, started a new box and went through more things.  Tonight we had a great family pick-up session.
U – urgency in things of importance.  I think we did well in this area.  The things we're putting on the calendar seem to be getting done.  I like that.
A – aim higher.  I said last week that I had a plan for this area.  On Monday night for Family Home Evening  I pretty much copied the lesson idea shared in this post and geared it for my family.   You can see more of what I did here.  In the days that have followed "drops of awesome" have become an easy way to encourage our children to work a little harder, notice the good efforts of others, and remember that all our efforts are an invitation to the Lord to be a part of our lives and do more with us than we can do on our own.  I hope this continues!
L – Laugh.  We laughed so much this week!  Just a few minutes ago I couldn't stop laughing at a funny comment my husband made.   I am getting better at laughing with my kids.  I love this!
I – Inject the spirit.  This continues to be a happy goal for me.  We've had some awesome conversations and great moments with our children.  Most I will keep private, but they bring such joy!
T- take inventory.  I started cleaning out the storage room this week.  Progress.
Y – Yes to youth.  My best moment in this area came with the snowboarding jump my son and his friends built at a local park.   It's pretty crazy.  They ride down a hill and hit the jump, sailing over a chain link fence surrounding a baseball park to land inside the baseball field.  Let's just say that my tendency is to be VERY nervous about stuff like this.  I swallowed my fear, went over there and videotaped my son.  After that, I went to the store to buy them a box of doughnuts and some Gatorade.  It was gratifying to see how happy they were and how much it meant to my son.
Quality.  No massive improvements, but it was a good week.  We're going to keep working at it and it's going to be a fantastic year.  I am so blessed to have this family.  I want desperately to be better, do better.   I'm excited for another week of forward motion.
Jennifer