Simple. Quality. no. 13 (The Easter Edition)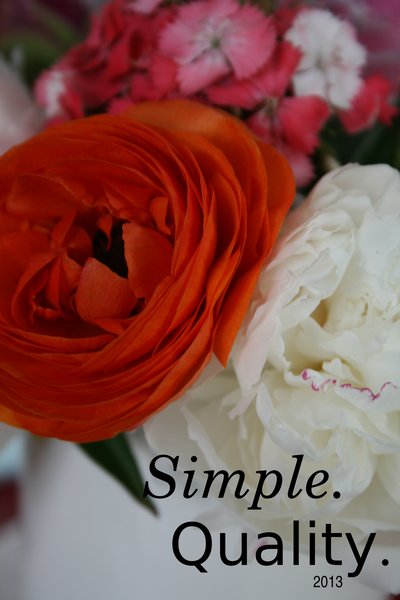 We had a crazy week but it all worked out.  Yesterday we drove away for a little spring break getaway to our favorite place in the world:  the beach.  This morning our family enjoyed a most wonderful Easter morning walk on the beach and then spent the day with my husband's family in the San Diego area.
It's late at night and things are kind of a blur, so tonight's report will be very simple.  The fact that we got away on the trip says that things worked out.  The fact that we drove away without all my to-do lists crossed off says that there's still plenty of organization, cleaning, and general qualitly of life adjustments I still need to make.  My mind has been full of all the things I'm not doing well enough at home, all the things I need to improve, and more than a little frustration with myself for not having improved more.  I'm reminded today that all I'm able to do is my best, but I have the power of the Atonement of Christ to fall back on.  I'm trying to let go of the guilt/frustration and open my heart to the gift of enough.  Today I had the opportunity to serve my in-laws in a simple way at it helped me feel grateful for what I am able to do instead of dwelling on my shortcomings.
One thing I've learned is that the older my children get, the longer the list of things we have to do/arrange just so we can leave.  All of those things got done, and I managed some shopping which should make cooking simpler while we're here and which also provided us with some new beach activities.  If you can believe it, in addition to our 10 people and all the clothes/blankets/pillows/shoes we require, we also brought with us a surfboard, two snowboards and snowboarding gear, a volleyball net and ball, badminton racquets and two soccer balls.  Lots of stuff, but it should make for a fun week! (lots of "Yes to Youth" planned)
I've been having this feeling for several weeks that we just need to gather the children in, tank them up on lots of love, disconnect from teenage culture and reconnect as a family, and breathe.  When we get back it will be a sprint to June so I'm hoping to really fill us all up so we can get through it.  And that's pretty much my only goal for the week.  Relax.  Breathe.  Laugh.  Make some memories.  Live completely in the moment.  That's the simplest, highest quality week I can picture.
Jennifer