Christmas seemed a lovely theme for a Mod Lone Star quilt.  I've been fond of stars all my life, and especially love them during the holidays, as they remind me of the sign of the Savior's birth.  "Where is he that is born King of the Jews?  For we have seen his star in the east, and are come to worship him …. and, lo, the star … went before them, till it came and stood over where the young child was.  When they saw the star, they rejoiced with exceeding great joy."  (Matthew 2: 2, 9-10)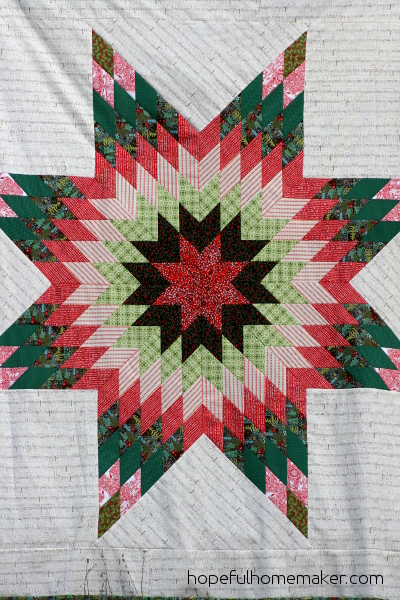 I'm pleased to have completed this quilt top before Christmas.  I enjoyed selecting prints from my fabric stash to make it, using a variety of greens and reds and adding some black for fun.  I was curious how the light round of diamonds would look in the center part of the star and I love the effect it creates.  A sheet music print seemed appropriate for the background as a subtle reminder of the many Christmas hymns I love.  When quilted, this will be a welcome addition to our pile of quilts used daily during the holidays.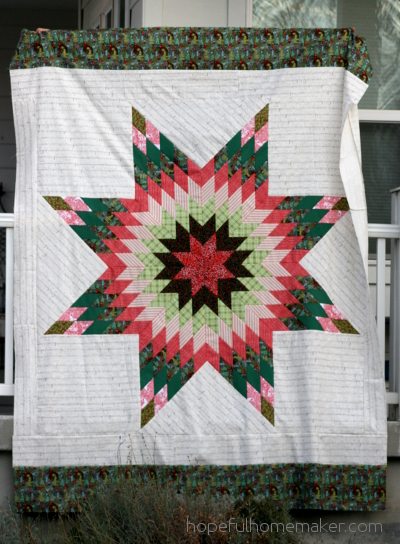 What a beautiful time of year it is.  I love this Christmas season, but find it's not as simple as I'd like it to be.  There is so much more to do than I usually manage to accomplish, and if I'm not careful I can get discouraged about falling short of my expectations.  Yet the holiday will come and it will all be great – especially if I choose to accept what does get done and let go of what doesn't.  In the remaining days I hope to really center my heart on what I'm celebrating, to look for the light, to be present in my interactions, and feel reverence for all I've been blessed with.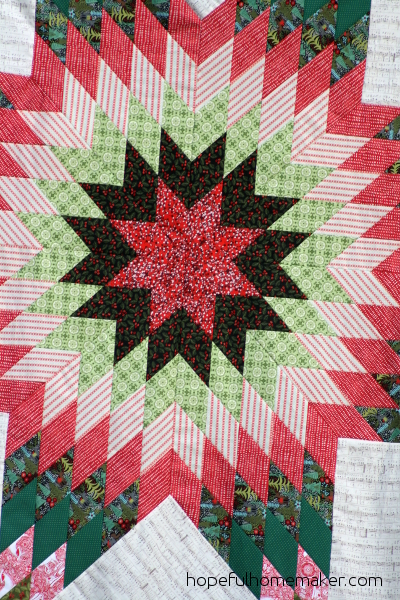 Relevant links:
Mod Lone Star Pattern
Lone Star tutorial page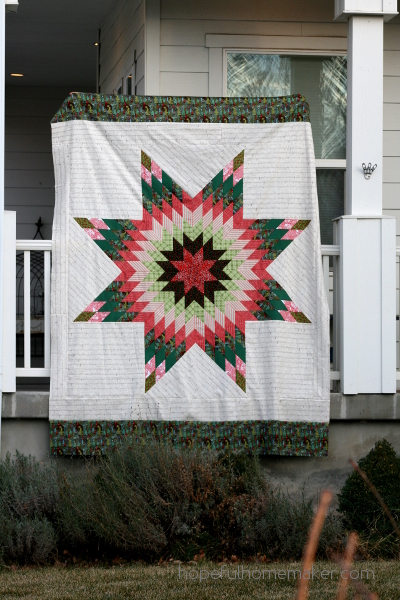 I hope your holiday season is full of memorable moments and that the end of your to-do list is near. Merry Christmas!
Love,
Jennifer