Dreaming (Holiday product roundup)
Today I cleared my dining room table of its pile of Halloween decorations and began unpacking a few Thanksgiving and fall items.   Right now there are candles glowing on my front porch and it makes me happy to peek out the window at them.  The excitement of decorating for the holidays is beginning to settle on my heart.
One thing I enjoy about this time of year is looking at holiday catalogs for various home decor companies.  Do you do that too?  While there is no room in our budget for splurges of this nature, I thought it would be fun to share some of the things I'm really liking.
First up, Ballard Designs.  I've been tempted by this mercury glass cake stand for three years now.  Every year I hope it will get marked down, but it always sells out before that happens.  I don't have any mercury glass but would love to use this year round.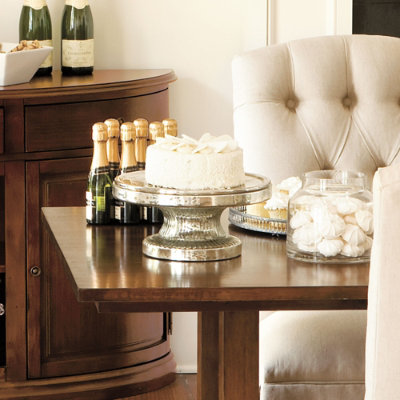 Also at Ballard Designs is this document gift wrap, which would be so elegant and fun to use.  I can also picture using it for art projects or some ingenious decor project.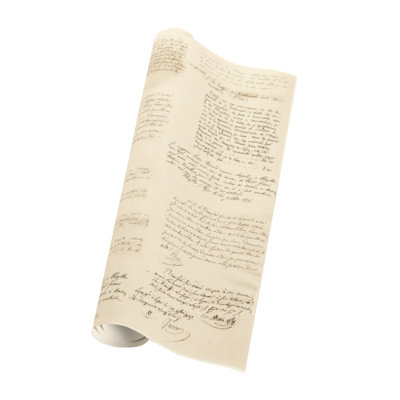 And finally, the document ribbon they've added this year would be really fun to work with.  I also love their burlap ribbon with red on the edges.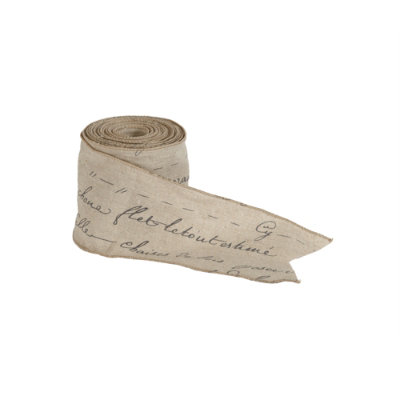 Ok, next up is the Pottery Barn catalog.  I'm not one to buy bedding just for the holidays but I would make an exception for this duvet cover.  It would be so beautiful in our bedroom with the aqua walls!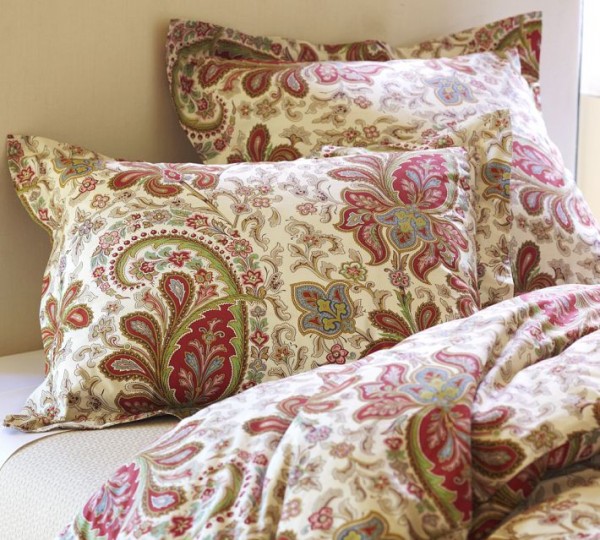 I'm also loving the painted bird boudoir pillow cover that pairs with it.  And while on a pillow note, they have several painted Christmas pillows that are lovely.  They'd be so pretty on a bed or couch.
I must also say that this Partridge in a Pear Tree salt & pepper shaker set is the cutest ever!  It's already sold out, but I love it anyway.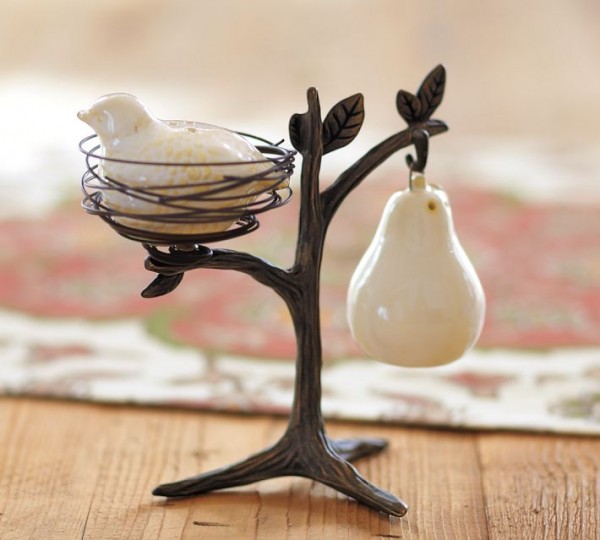 Williams-Sonoma offers what might be my favorite piece of all, this square aluminum pedestal cake stand.  Anyone who's seen my pantry knows that I don't need another piece of aluminum serveware, but this is perfect.  I love that it's square.  In fact, I just bought a new deep square cake pan for my son's upcoming birthday and would love to serve it on this platter.  Yes, this is probably the most tempting of them all.  And there's a rectangular one.  Gorgeous.  In some ways even prettier than the square one because it's taller and the shape is uncommon.  I'd like them both, please.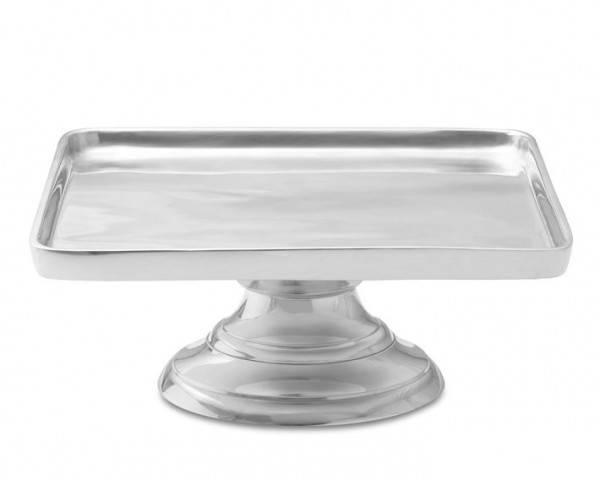 Also at Williams-Sonoma, these pie crust cutters are adorable.  I have their leaf set and love to use them (in fact, I played with them just yesterday).  I'd love to use that acorn and the turkey.  So cute!  This set and this set also look like fun.
While I'm on the subject of baking, I noticed an Emile henry pizza stone in the King Arthur Flour catalog.  A few months ago it would have meant nothing to me, but after falling in love with my emile henry pie pan after my birthday I'm a huge fan of the products.   This would be a lot of fun to use.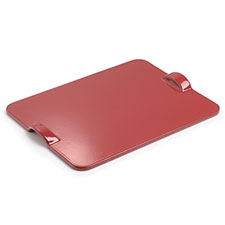 I'm still liking the curled wood accents out there, particularly wreaths.  This collection of red curled wood accents at Home Decorators is really well priced and ships for free right now.  I'm not sure if I'd choose the square or the circle wreath.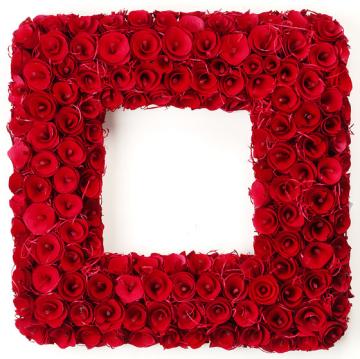 I saw a gorgeous green one somewhere that was breathtaking, but can't find it.  If I can I'll add it.  It was so pretty, but more expensive.
The most practical items on my list come from Crate & Barrel.  I'm loving this set of white mixing bowls.  I'd use them every day of the year.  I have a couple of sets of their mixing bowls that I love.  They have all held up well to the wear and tear of a large family.  The price for this set is really good for 5 bowls that are all microwave, oven and dishwasher safe. It's a good thing I don't live near one of their stores, because I probably wouldn't be able to resist them in person.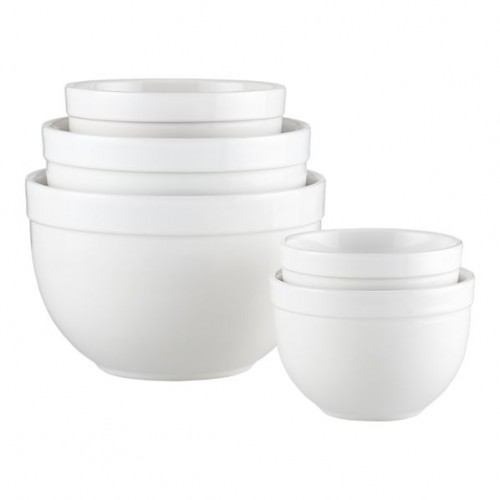 And if I bought the white set, I'd also have to buy one with a red and white gingham rim.  This might be the cutest bowl I've seen in years.  Again, I'd use it ALL. YEAR. ROUND.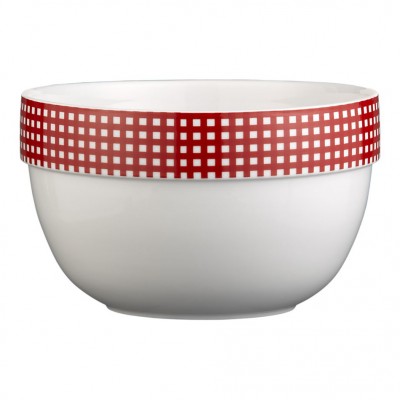 And just for fun, wouldn't some of these or these aqua ornaments be fun to use?  I don't think I'd pack them away after Christmas.  I also don't think I'd ever actually buy one.  I'm not loyal to Anthropologie in any way and $18 is a lot of money to spend on a single ornament.  Still, they're oh-so-pretty.
And finally, what might be the most beautiful items of all come from Wisteria.
The first is this incredible glass urn vase.  I actually have one of these, purchased earlier this year and I'll just say that it is my all time favorite vase.  I'm totally in love with it and intend to use mine in my holiday decorating this year.  It's stunning.  I'd love to buy a second one so I could pair them together on a table.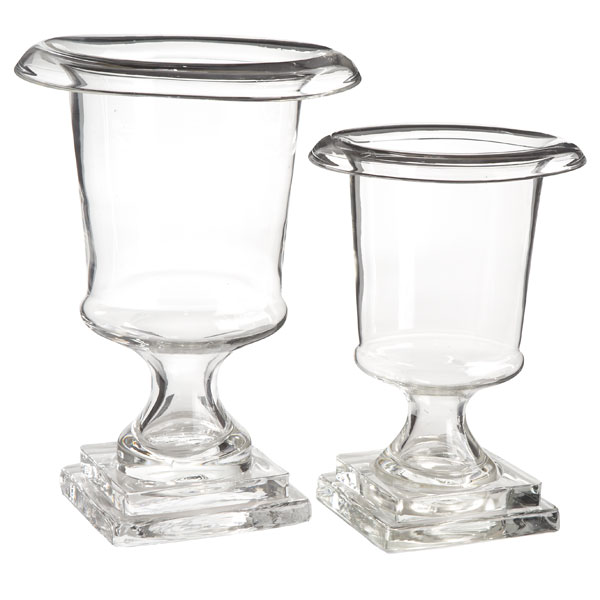 And if I had a beautiful entry in my home with a gorgeous table in it, I'd really love to put this angel weather vane on that table for the Christmas season.  (But since I don't have that entry or that table, the angel will need to live somewhere else.)  Still, there's something about it that kind of speaks to me.  I'd love to have a big reminder of the good tidings the angels declared on the night of Christ's birth.  (After typing this I can't find it on their website, which must mean it's already sold out.  Bummer.  I really wanted to share a link and a picture.)
Ok, and here is the last.  It's probably the least practical of them all but I think it's beautiful.  It's one of those items that really doesn't fit my stage in life but I love it anyway and would love to use it over and over again.  It's this gorgeous antiqued glass vase in a trophy cup shape.  LOVE it!  It's waaaay too expensive for me, but beautiful just the same.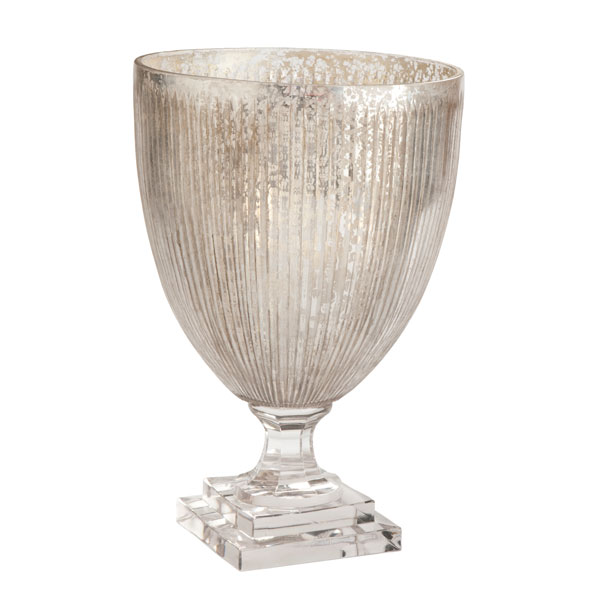 As I look back over my little fantasy shopping list, none of the items I like scream "holidays."  Most of them are things that would be beautiful all year round (except perhaps for the curled wood wreath).  All of them could be used for any holiday or special occasion, which is part of the reason why I like them so much.
So there it is.  My dream list of holiday products right now.  Posting them is almost as much fun as buying them would be.
Tell me, which is your favorite?  Have you got your eye on something else?  If you do, make a comment and share a link!  I'd love to see what other people are liking right now.
Don't forget to enter my giveaway for a fun Thanksgiving banner this week.  I hope your November is moving along nicely.  I'm behind, as usual, but enjoying this wonderful time of year.
Jennifer