Black Bean Tart
My 12 year old son claims this as his all time favorite meal.  THAT'S how good it is.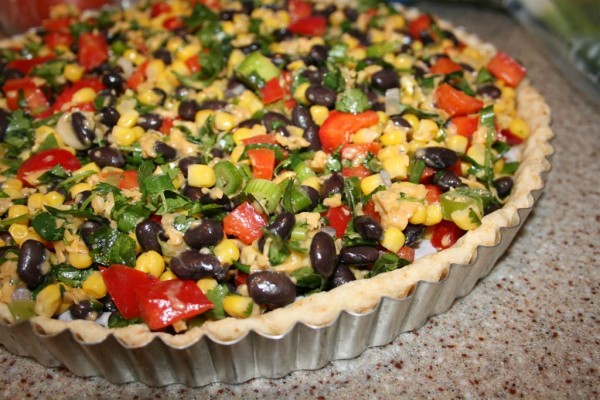 To make the crust:
Start with 1  1/2 cups flour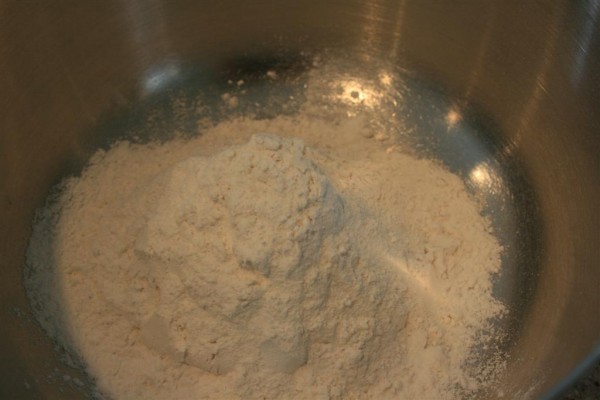 Add 1 teaspoon ground cumin, 1 teaspoon chili powder, 1 teaspoon paprika, and 1/2 teaspoon salt.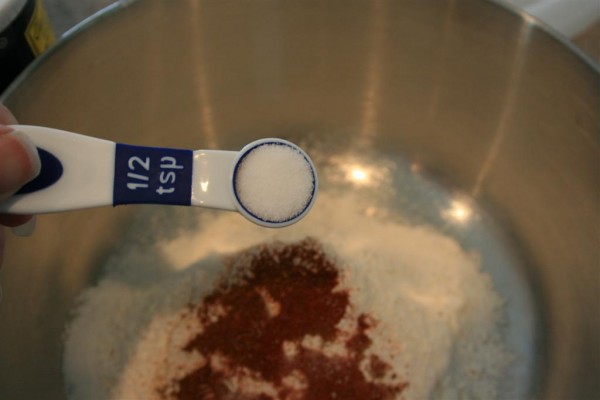 Mix them all together, and make sure you enjoy the wonderful smell of all those spices together!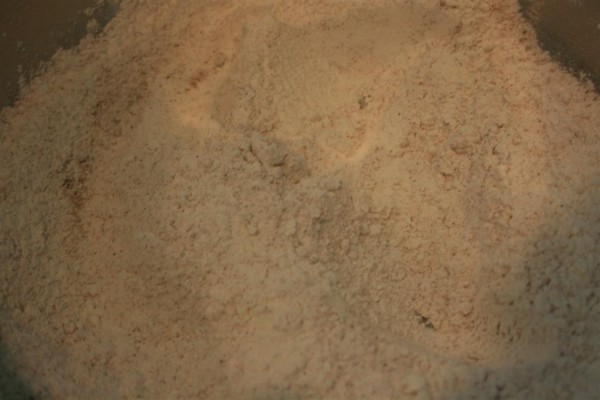 Next, add 6 tablespoons cold butter or shortening.  I had never made it before with shortening, but decided it would be nice to know how it would taste, so that's what I used this time.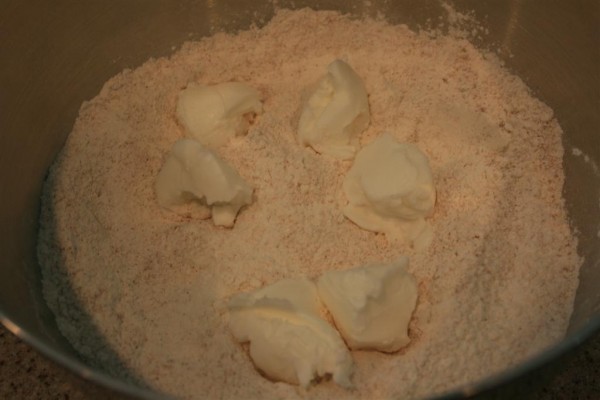 Cut the butter or shortening in with a pastry cutter.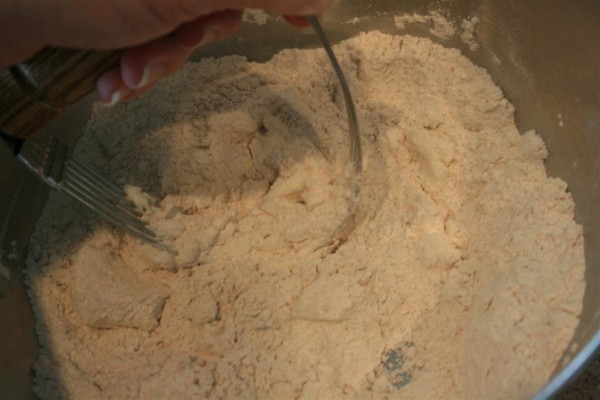 The mixture should resemble coarse crumbs.  Keep going until it looks like this.  Notice how the color is changing.  So pretty!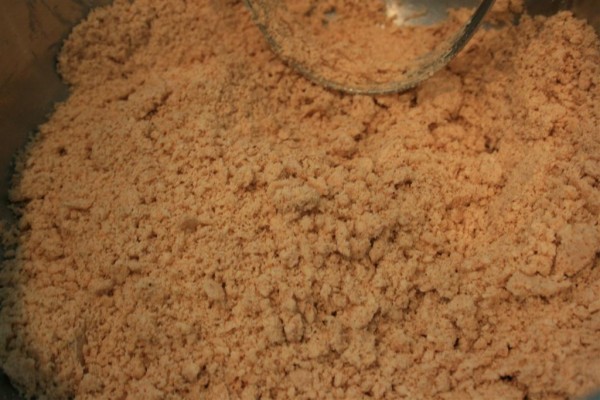 Add 6 tablespoons of cold water to the bowl, adding a little more water if needed, until you can form a ball with the mixture.
Pick up dough, form into a disc, and place in the center of the bottom of a tart shell pan.  (These are pans that have a removable bottom.  I use an 11 inch round tart pan.)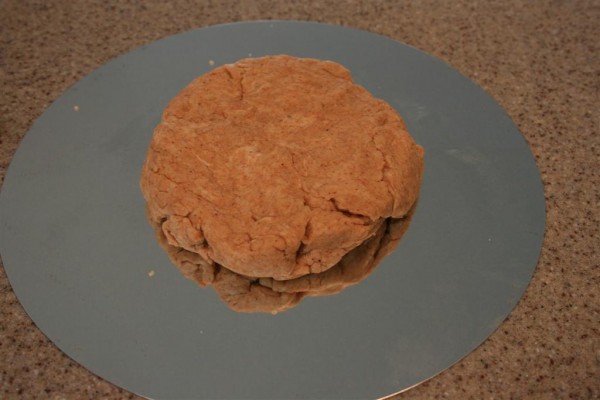 With a rolling pin, roll dough out into a circle until you have covered the pan bottom.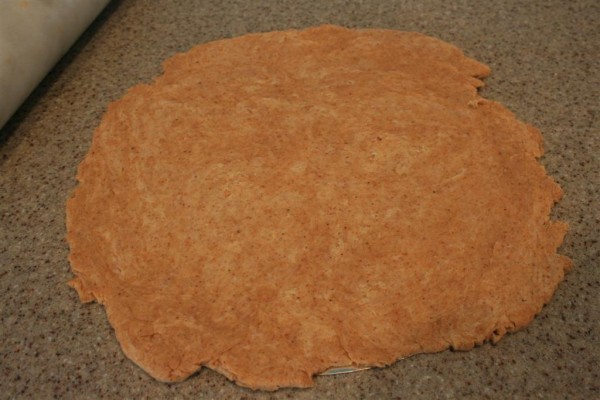 Carefully pick up the pan bottom and place it inside the tart pan.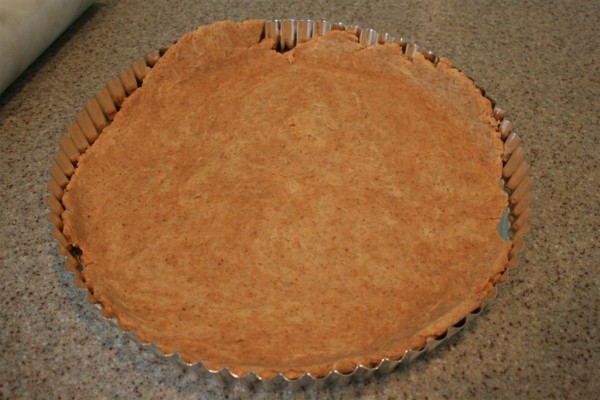 Using your fingers, press the dough up the edges of the pan.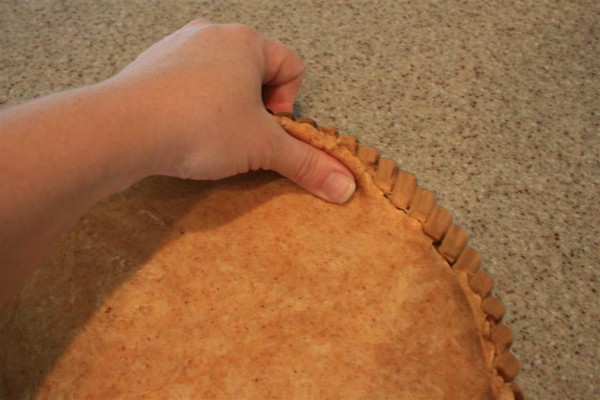 It should look like this when you're done: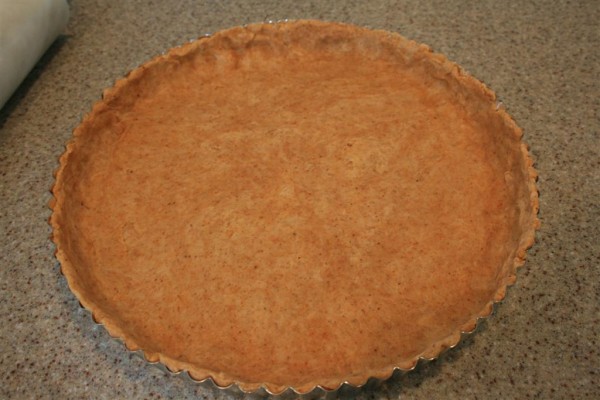 Chill the crust for 15 minutes.  (If you live at my house, now is when you make the second crust.)  Preheat your oven to 350.  Line the unpricked crust with foil and bake for 10 minutes.  Remove the foil and bake another 8-10 minutes or until the crust is beginning to turn a golden brown.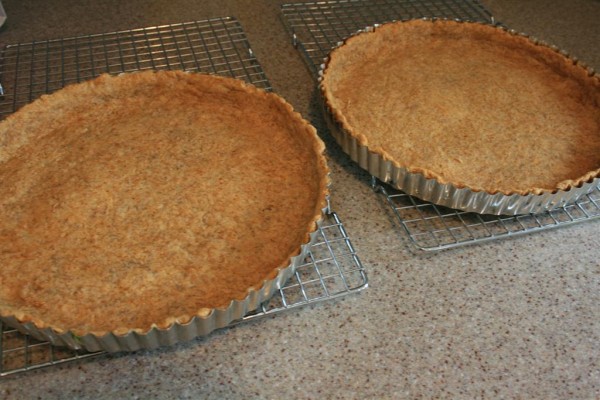 Remove crust from the oven and allow to cool completely!  And since cooking at my house is usually done with more than one child hanging on my legs and sometimes with more than one helper, I thought I'd share this shot my daughter took of my 16 month old baby helping measure the flour for the second crust.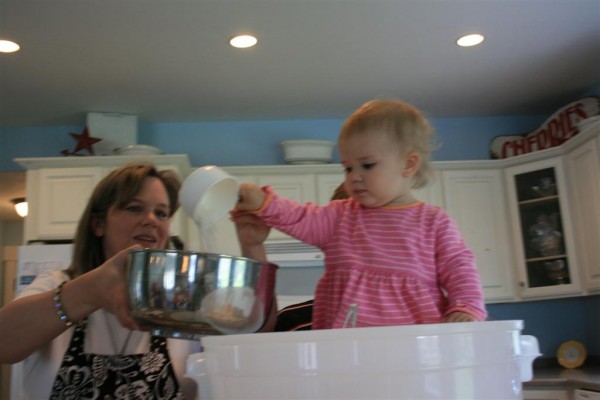 To make the filling:
Rinse and drain 2 (15 oz) cans black beans.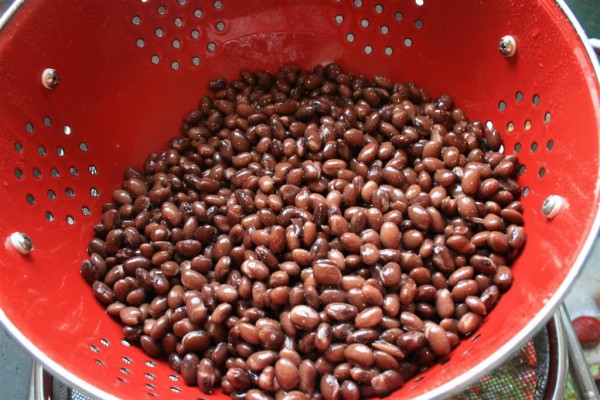 Take one cup of the beans and place in blender or food processor with 2 tablespoons sour cream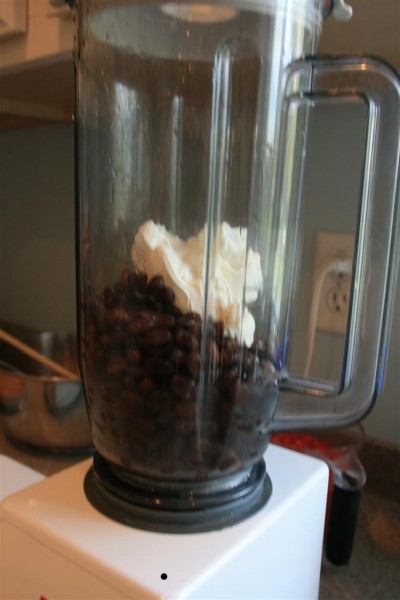 Blend until it forms a thick paste, then spread bean paste over bottom of cooled crust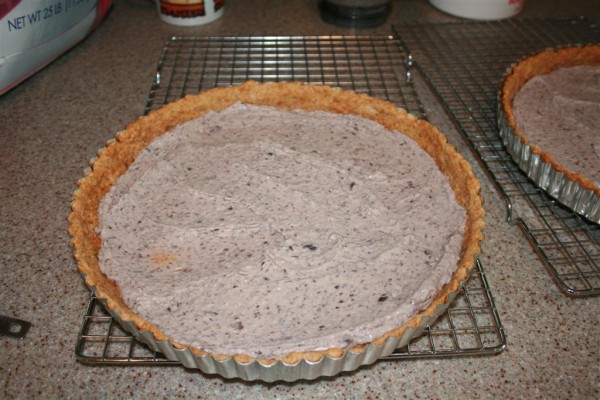 Here's a closeup for fun: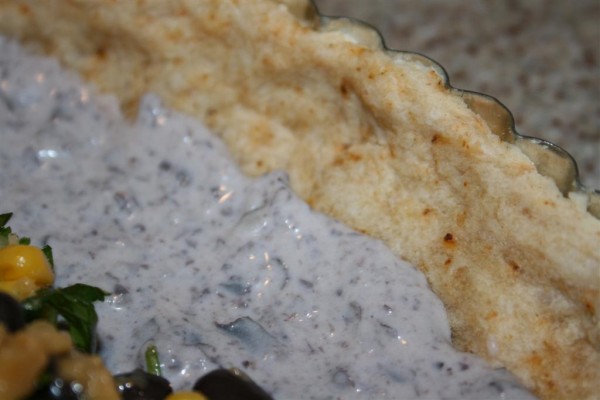 Next, place 10 oz. frozen corn, thawed, in a medium skillet with 1 tablespoon oil and saute until tender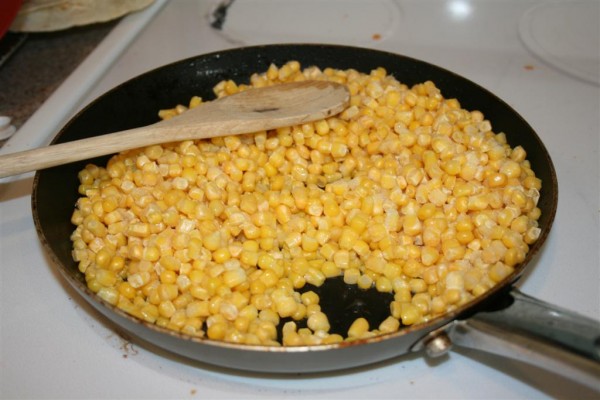 Remove from heat and set aside.  Chop one sweet red pepper.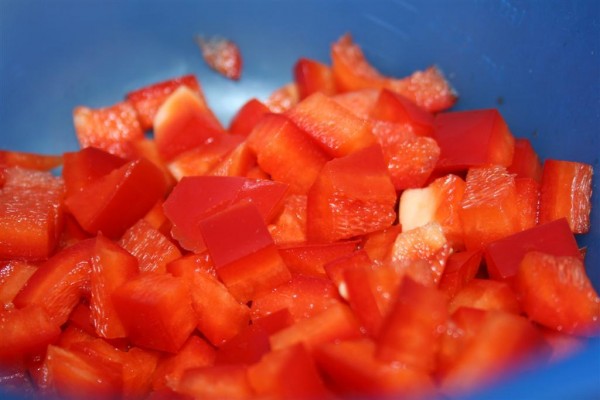 Slice 1/2 cup green onions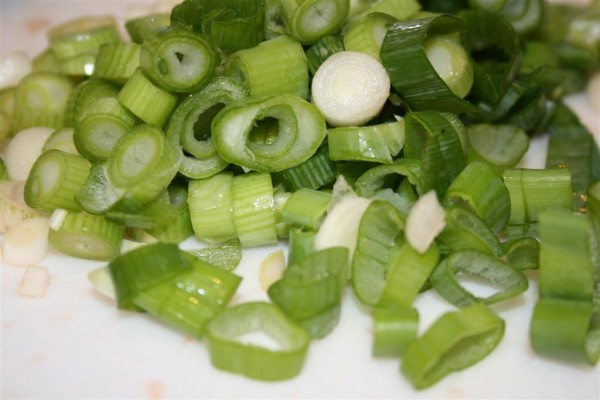 Now chop 1/4 to 1/2 cup fresh cilantro (I love the smell of chopped cilantro!)  If you don't like cilantro, you can substitute parsley.  My family likes cilantro so much that I usually add a little more than 1/2 cup.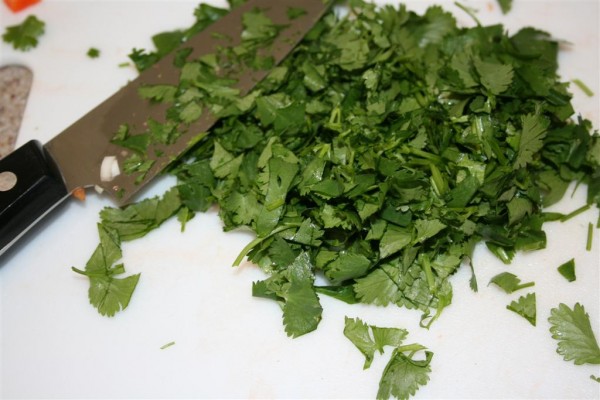 In a large bowl, combine remaining black beans, corn, red pepper, green onions and cilantro.  Add 1 1/2 cups cheese.  You can use mild cheddar, colby-jack,  monterey jack, or whatever blend you like.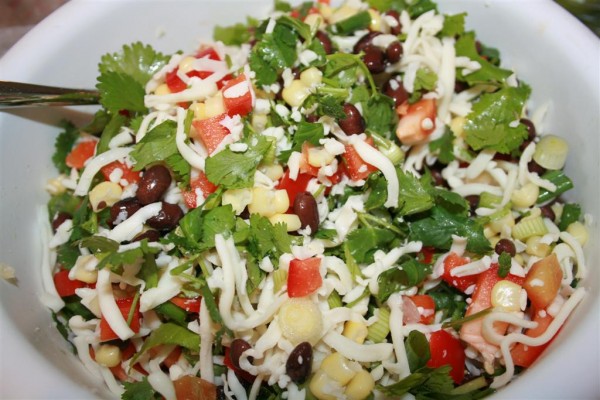 Mound filling into crust.  Filling should sit higher than the edges of the pan but will settle while baking.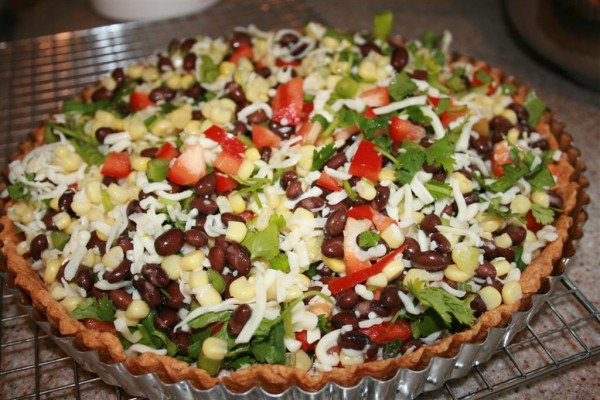 Place tart in 350 degree oven and bake for 20 – 25  minutes or until cheese is melted.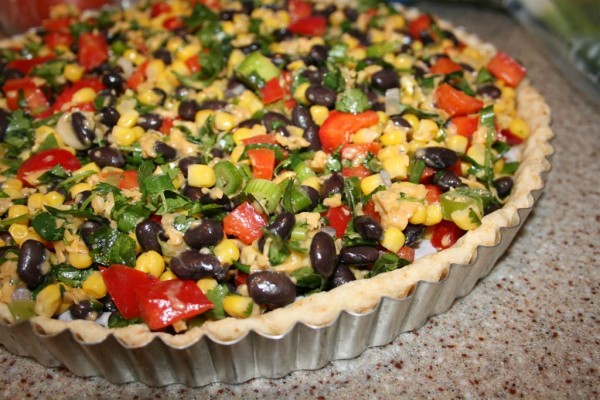 Remove from oven, let cool just long enough to allow you to carefully remove the bottom of the pan and then serve!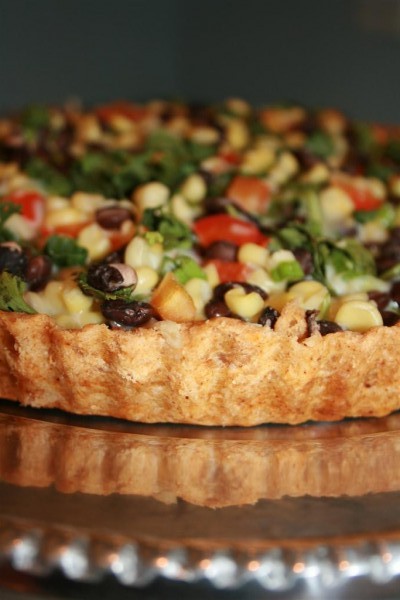 This tart is INCREDIBLY delicious!  It can be served as a main dish, a side dish, or even as an appetizer.  This recipe is worth every minute of the effort you put into it.  It's colorful, tasty, and always a huge hit!  Here's the recipe:
Hopeful Homemaker's Black Bean Tart
crust:
1 1/2 cups flour
1 tsp. ground cumin
1 tsp. chili powder
1 tsp. paprika
1/2 tsp. salt
6 Tb. cold butter, margarine or shortening
6-8 Tb. cold water
In bowl, combine flour and spices.  Cut in butter or shortening with pastry cutter until mixture resembles coarse crumbs.  Add enough cold water to make mixture form a ball.  Roll out or press dough onto bottom and up sides of a 9 to 11 inch fluted tart pan with a removable bottom.  Chill for 15 minutes.  Preheat oven to 350.  Line unpricked tart crust with foil and bake for 10 minutes.  Remove foil and bake 8-10 minutes longer or until golden brown.  Cool on wire rack.
Filling:
2 (15 oz) black beans, rinsed and drained
2 Tb . sour cream
10 oz frozen corn, thawed
1 Tb. vegetable oil
1 sweet red bell pepper chopped (at least 1 cup)
1/2 cup chopped green onions
1/4 to 1/2 cup fresh minced cilantro or parsley
1 1/2 cups shredded cheese (cheddar, monterey, colby jack or some combination)
In a blender, combine 1 cup black beans with 2 Tb. sour cream.  Process until smooth.  Spread over bottom of crust.  In skillet, saute corn in oil until tender.  Remove from heat and set aside.  Chop red pepper, green onions and cilantro.  In large bowl, combine remaining beans, corn, red peppers, green onions, cilantro and cheese.  Mound over pureed beans in crust (the pan should be very full).  Bake at 350 for 20-25 minutes or until cheese is melted.  Remove from pan and serve!