Almost not the baby
I took these pictures the day before my 8th baby was born.
My 7th is only 20 months old.
I think she knew what was coming, and needed a day to be the baby.
I held her a lot, we snuggled, and she fell asleep in my arms at naptime.
It was good for both of us.
While she was sleeping, I snapped a few pictures of her, dirty face and all.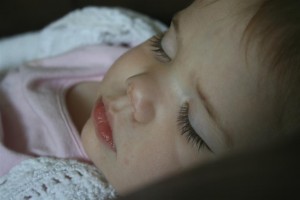 I love her beautiful, dark eyelashes and sweet pink lips.
She is really still quite small.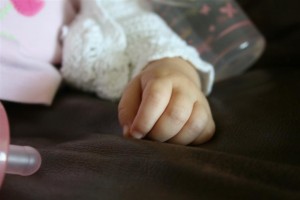 She still has pudgy little baby hands and sweet little feet.
Sure, the pitter patter of her run is much grown compared to the tiny footprint she came with.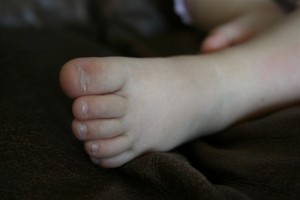 Her vocabulary grows daily, and she yearns to be part of everything the big kids do,
but she is only around 20 pounds of sweet, cuddly, baby girl.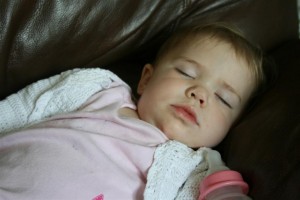 Although she moves daily in the direction of a busy toddler,
I had to pause and remember that if I wasn't having another one, she would be such a baby to me.
The baby, and yet almost not the baby anymore.
The baby who would become a big sister the next day.
Moments like these are good for me as a mother.  They remind me how much love and tenderness all my children need, no matter how old they are, no matter how many younger brothers and sisters they have.
They remind me that love and tenderness are good for all of us, no matter how old we may get.
Thank goodness for babies!