Vintage Tart Molds
I found these awesome vintage tart molds at the antique mall last month.   So fun!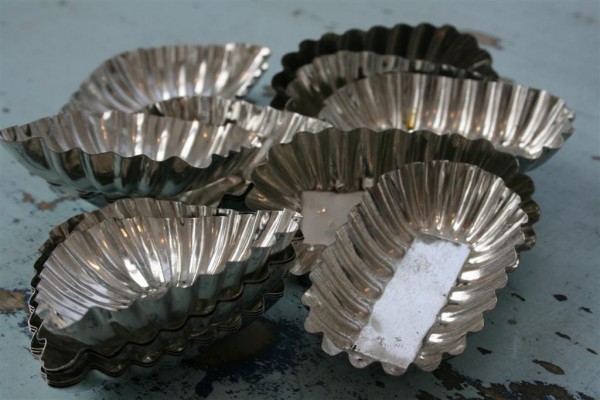 There were six of each shape, 18 in all.  They're pretty small, 2-3 inches in length.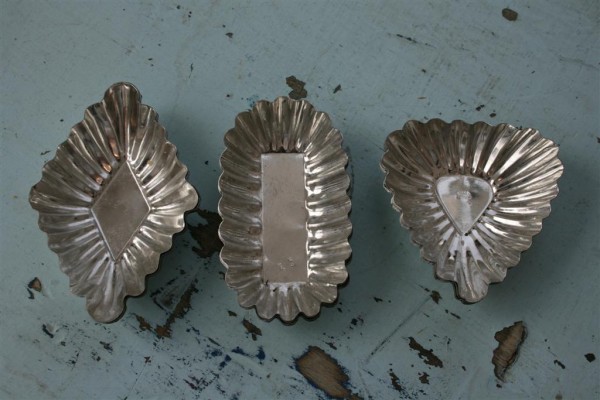 Wouldn't they look awesome filled with candy?  I've got them sitting on my kitchen window sill, just waiting for me to do something wonderful with them.  What would you do?
As a side note, I also picked up a couple of pieces of old silver flatware.  I'm pretty sure I'll never have nice new china, so instead I'm going to slowly gather old pieces to use on special occasions.  I'm getting close to having enough to use with my big family.   These are my most recent additions: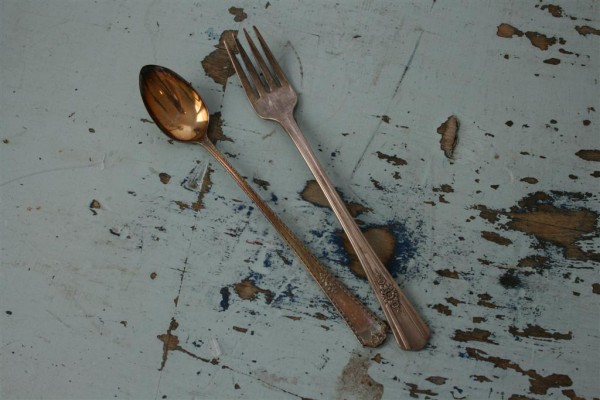 I didn't think to photograph it, but the spoon has a monogram on it.  I LOVE IT when I find monograms.
Our family is adjusting to the school schedule again and I'm hoping to find time to do things like clean these pieces so we can use them!  I'm also enjoying the simplicity of my home minus holiday decorations.  At this time of year I'm always drawn to just blue and white, and as little as possible.  Sort of like the pictures above.  Simple but beautiful.  I wish my whole life could be like that.   I've been working on a re-do of my family room.  I'm excited to share it once it's finished.
Have a great day!