Five Months
Today my baby is 5 months old.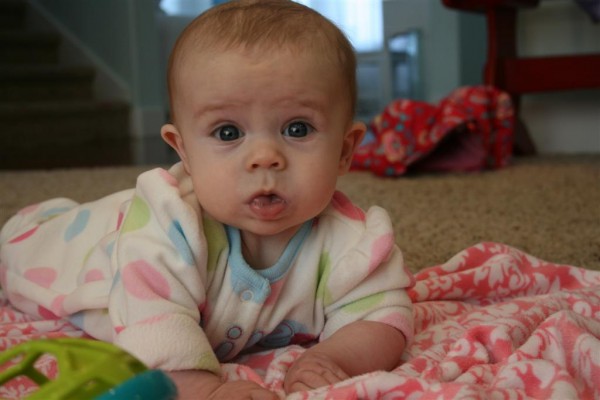 What a joy she has been!  How we've loved watching her grow.  The photo below reminds me of a saying:
"Family faces are like magic mirrors.  Looking at people who belong to us, we see past, present and future."
I know that the picture isn't fabulous, but I feel like I see so many echoes in it of other family members, both immediate and extended, and I love that.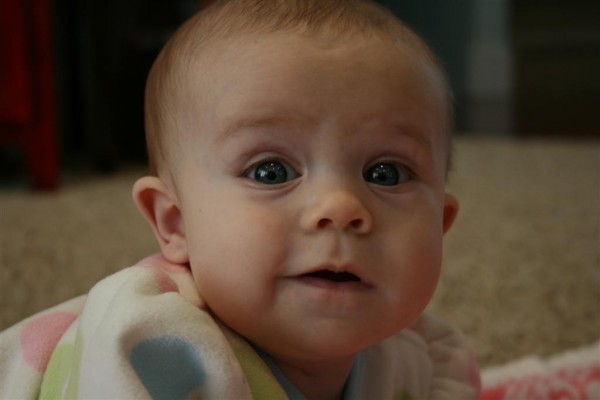 Mr. Wonderful and I spent some time laying on the floor with her this morning, helping her practice rolling around, and just marveling at the wonder of her perfect little body, bright eyes, chubby cheeks, and her precious smile.  I remember doing this with our oldest; it was just as wonderful today.
This last photo is blurry, but I love the smile on her face as she is rolling to her back.  What fun!  We love you, little one.