I Kissed the Baby
If I had to choose just ONE book to read to my infants, it would be this one.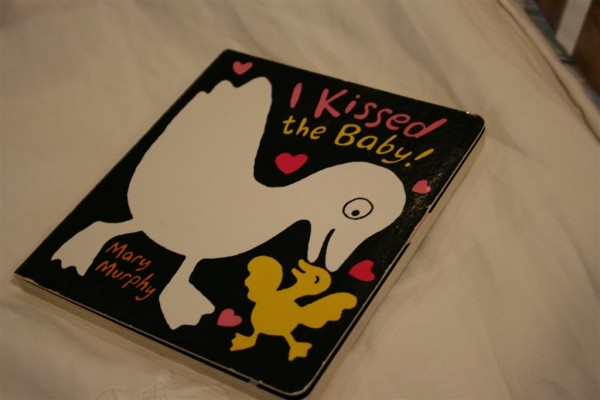 This board book by Mary Murphy is an ABSOLUTE GEM.  It's perfect for little ones.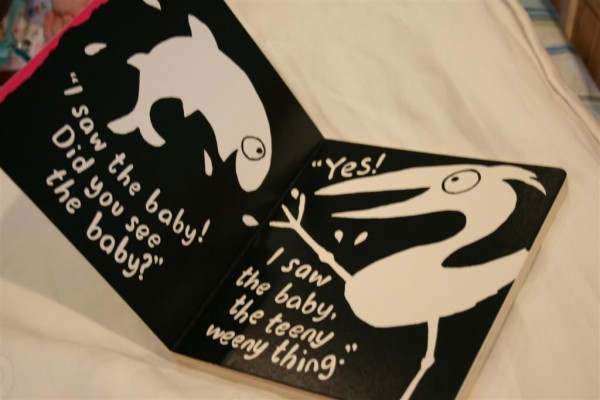 In black and white illustrations with large, fun print, we see different animals exclaim about their experience with the baby.  Each page is completely black and white with a border of bright color somewhere.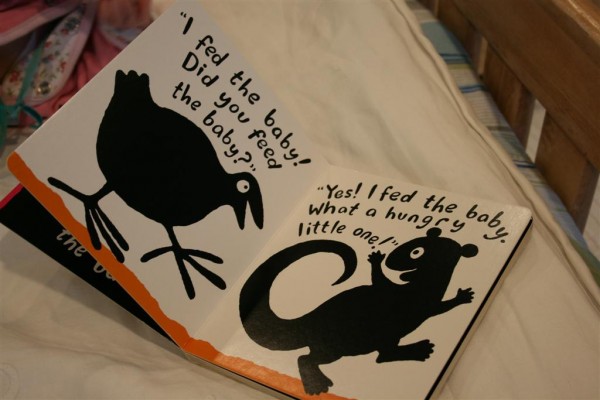 Animals talk about seeing the baby, feeding the baby, tickling the baby, singing to the baby, and at last about kissing the baby.  And when it comes to kissing the baby, the mother duck says, "Of course I kissed the baby, my own amazing baby!"  (What mother doesn't know that feeling?)
The book ends with another kiss from mother duck, and the baby duckling responding with lots of excitement.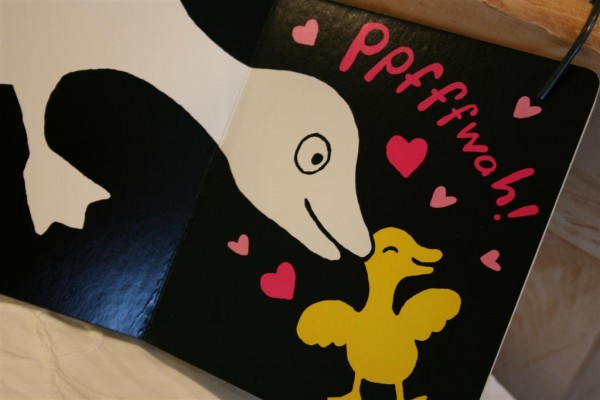 I once handed this book to my mom, along with one of my infants, and told her that this book was my baby's favorite.  My mom, who has raised 8 children of her own, read the book to my baby and then came back to say "When you said this was her favorite book, I thought that a baby really doesn't get into books, but she REALLY likes this!"  I'm telling you, it's perfect for little ones.  The colors, the simplicity, everything.
Here is my own baby playing with it yesterday.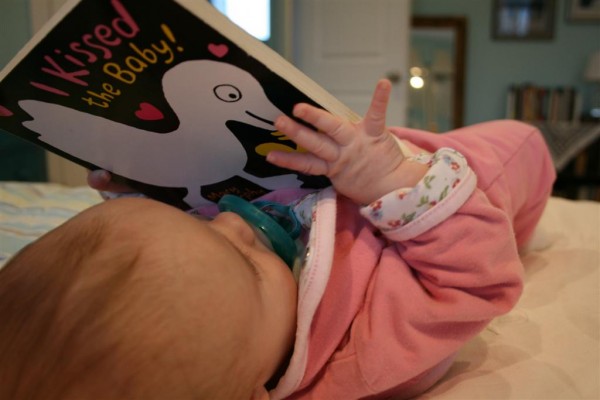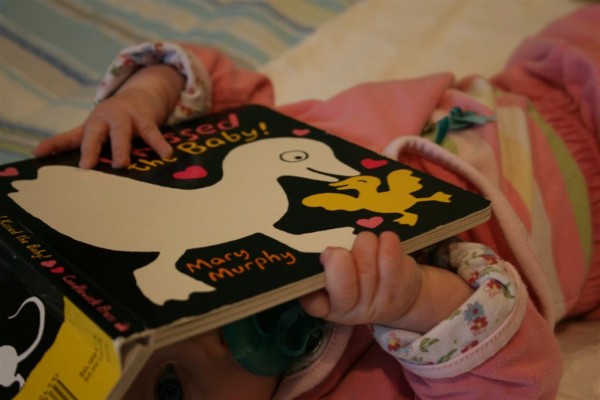 If you're looking for a book for your little one, or a gift for any little one, please consider this wonderful little story.   You won't regret it, and reading it will make sure you sneak in a few more kisses, too!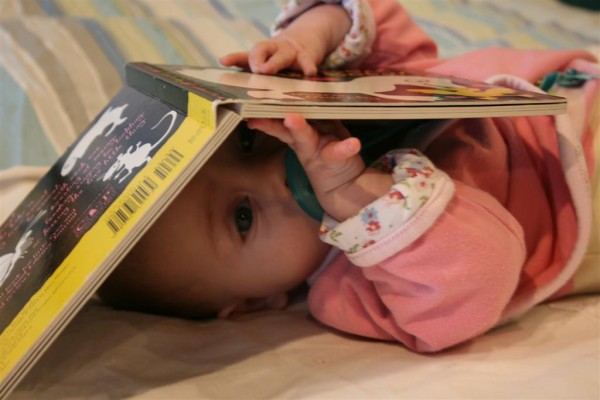 As I said, it's an absolute gem.  My all-time favorite first book for a child.
Hopeful Homemaker