Illustrated Gettysburg Address
While this book wouldn't likely be classified as children's literature, it is today's designated reading in our home.
For today is February 12th.  Abraham Lincoln's birthday.
And this book is hauntingly beautiful.  I cannot read it without feeling humbled, reverent, grateful.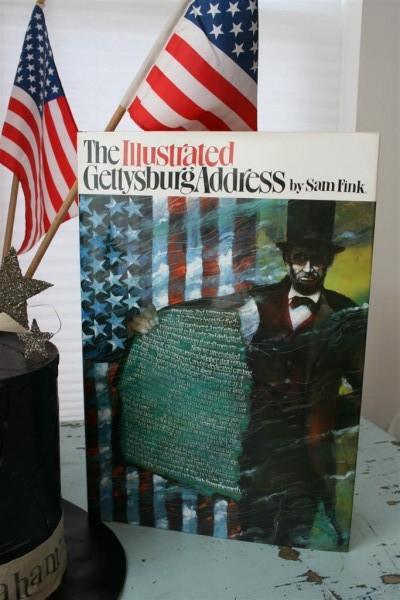 I saw this book for the first time during my senior year in college.  It was for sale at the university's bookstore, and I loved it.  Whenever I had a minute, I'd go look at it.  We were newlyweds, and I was pregnant with our first baby, so purchases were a big deal.   As soon as I'd scraped together enough cash, I snagged this copy, and it's been one of my most beloved books since.
This book is probably unlike any you've read before.
Sam Fink has brilliantly illustrated the text to Lincoln's address given at Gettysburg, with a phrase or two on each page, used as part of the drawing.  Let me give you a peek inside.
The first page, with Fink's declaration of his intent, and the entire text to the Gettysburg Address inscribed in the Liberty Bell.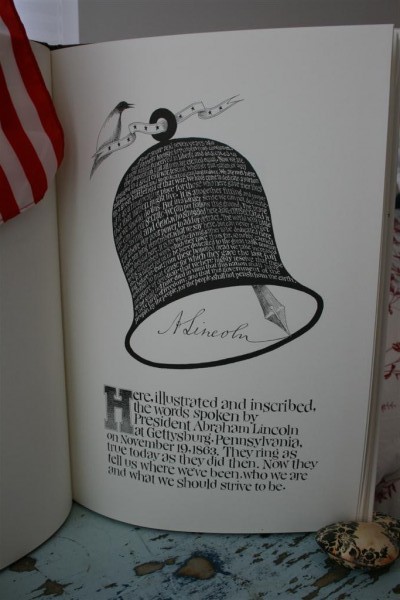 A couple of segments of the speech: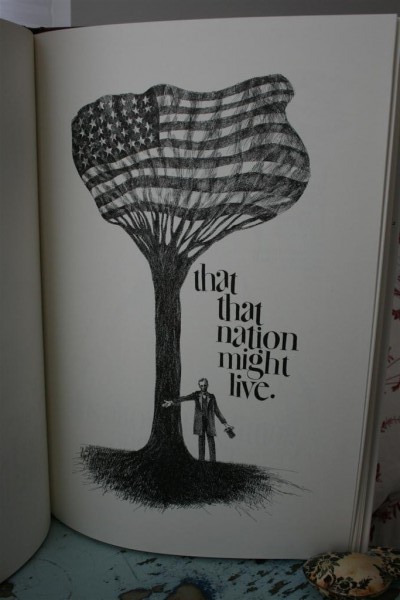 The tenderness of this page tugs at my heart.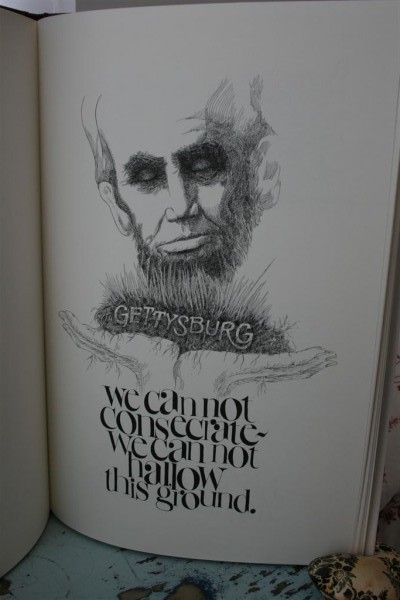 For me, Sam Fink's black and white illustrations are the perfect match for the message of Lincoln's speech, and they also seem to reveal Lincoln's heart.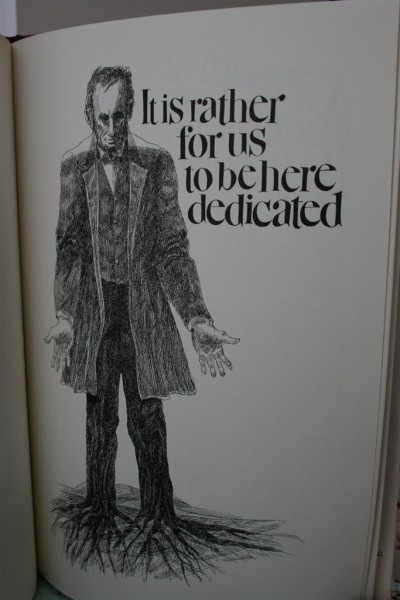 Each of these drawings are on the right hand page only.  The left hand page is blank except for a small illustration and quote in the upper left hand corner of the page.  These quotes are either words spoken by Lincoln or words spoken OF Lincoln, many of them after his death.
A few that I love: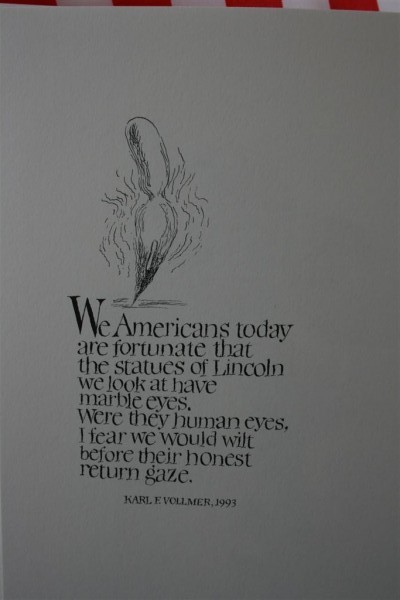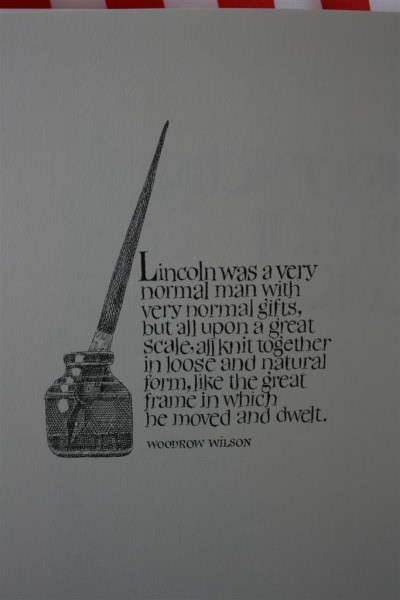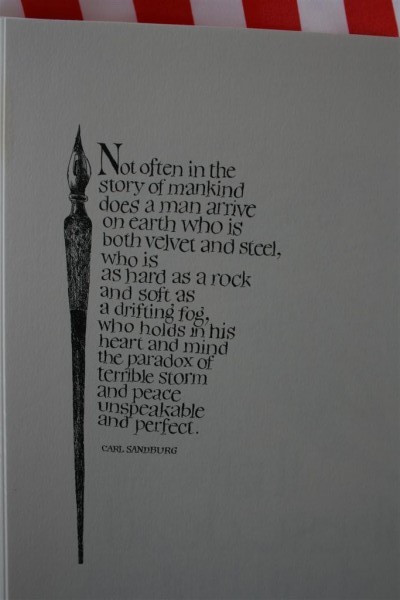 The book ends with the quote:  "Now he belongs to the ages."  I'll let you read it to see the incredible illustration that accompanies it.
This book really is incredible.  Reading it this morning has set the most wonderful mood in my heart, one of respect and awe, and also gratitude and joy.  What a man!  What a time.  What a privilege simply to remember him.
If you're interested in acquiring a copy for yourself, there are some available here.