Cucumber Punch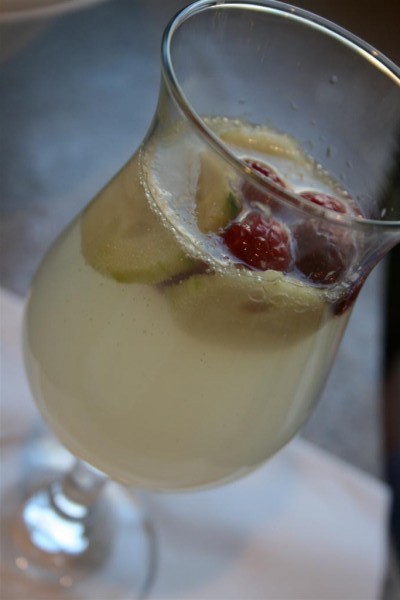 A friend of mine passed this recipe along to me when I was planning for my baby's blessing celebration.  We found it to be a hit:  simple shopping list, easy preparation, and a great taste that people are just a bit surprised by.
Ingredients needed: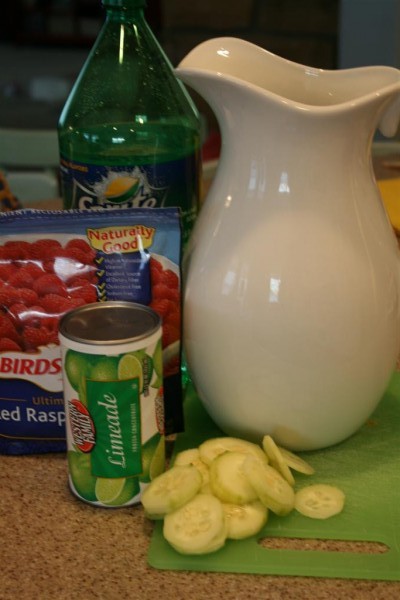 2 liters of Sprite or 7-Up, a can of limeade concentrate, water, sliced cucumber (peeled or unpeeled according to your preference), raspberries.
Mix the limeade concentrate with water according to directions, then add a 2 liter bottle of soda.  Mix together, then add sliced cucumbers, raspberries and ice.  Let sit for about 30 minutes before serving so the punch can absorb the flavor of the cucumbers.
It looks pretty in a punch bowl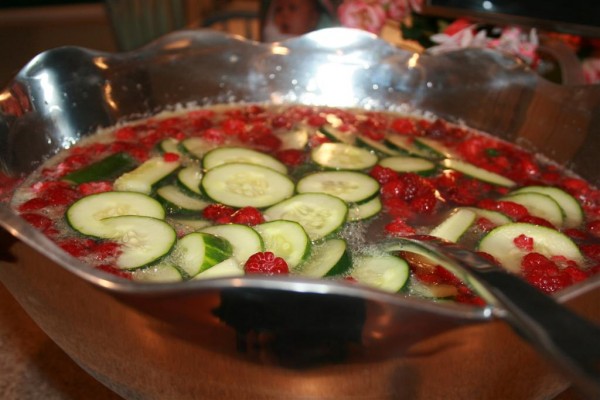 or in a glass,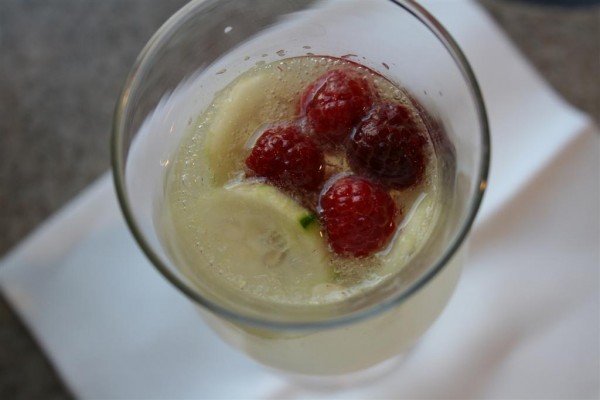 and it turns a beautiful pink after the raspberries sit in it for a while.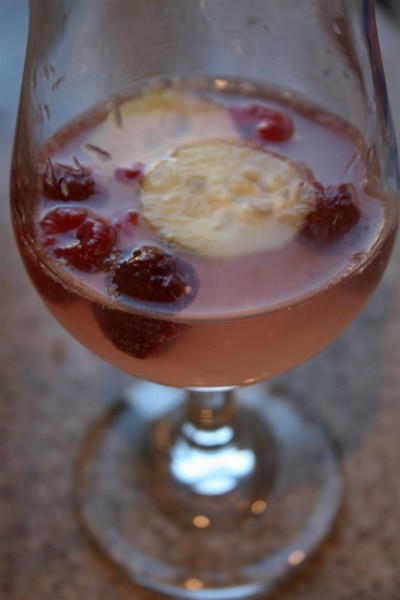 This has become a favorite in our house.  I hope you like it too!