Somebody's Four Today!
Happy Birthday to my little guy!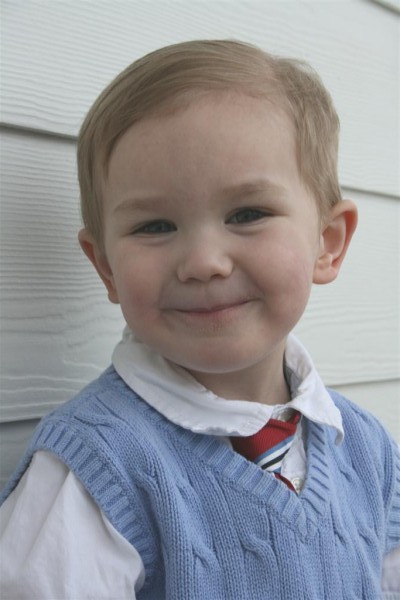 He started it off with a doughnut and now just has to WAIT for everyone to get home from school and work so we can celebrate.  (That's LOTS of waiting when you're four.)
Still, it promises to be a great day.  I just asked him "what's the best thing about being four?"  His answer, "Money."
I'll let you know when he fills me in on the relationship between the two.