A First for Baby
Today my littlest one pulled herself to standing on her own.
The pictures are blurry because number 7 ran in front of me while I was taking the first one, and on the second one she was just so wobbly that her face is out of focus.  Still, I'm happy that I managed to capture this first in her life and thrilled that I was able to witness it.  It seems like so often they choose to try things for the first time when no one is looking at them.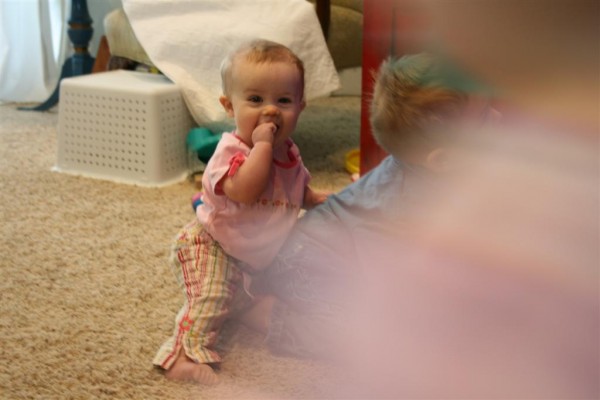 Her big brother was sitting on the floor and she crawled up behind him, then held onto the back of his shirt to pull herself up.  He patiently sat still and put up with her pushing and pulling on him while she tried to stand.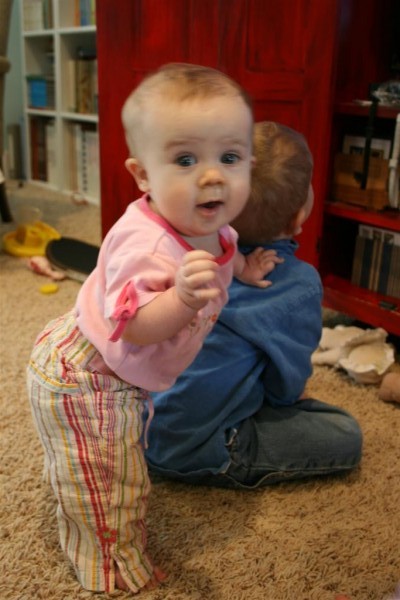 It lasted only a second or two before she plunged to her stomach, but she was so pleased with herself.  I was impressed at her bravery in standing with only one hand on his back for support.
What a wonderful thing it is to watch them learn and grow…