Rice and Bean Wraps
This recipe is one of the all-time easiest I've made.  It's also inexpensive, fast, meatless and people really like it.  Oh, and it only requires one pan (easy cleanup!).  It's one of those recipes that prompt people to tell me, years after sharing it, how often their family eats it.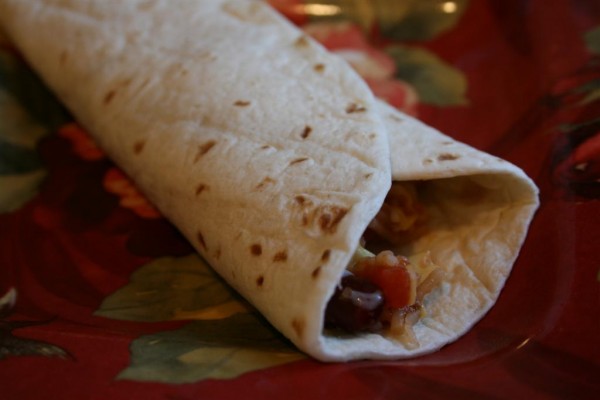 Ingredients:
1 box spanish rice mix
2 tsp. butter or margarine
2 cups water
1 cup salsa
1 can (14.5 oz) diced tomatoes
1 can kidney beans, rinsed and drained
1 can corn, drained
flour tortillas
cheese and sour cream for garnish
Here we go.  Begin by browning the rice in butter.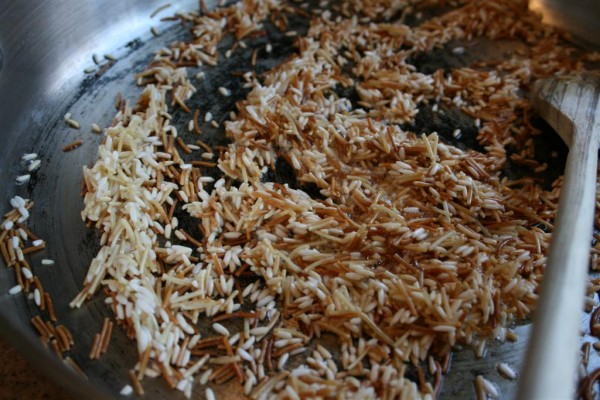 Add the diced tomatoes, undrained, as well as the salsa.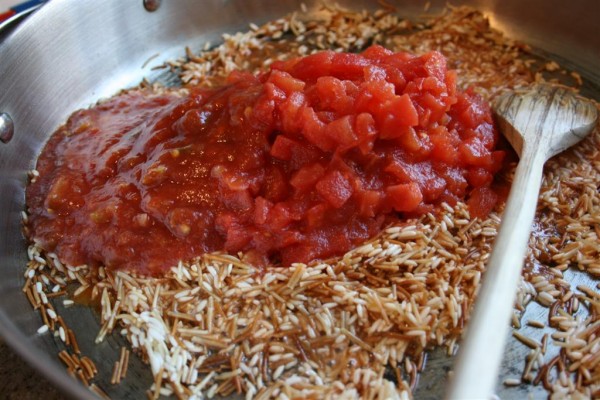 Pour in two cups water.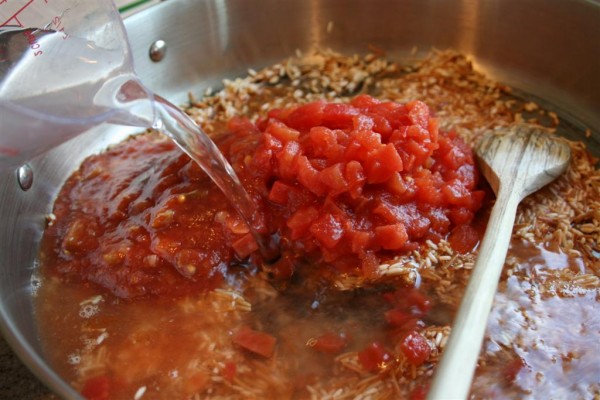 Stir together.  Bring to a boil, then reduce heat.  Cover and simmer for 12-15 minutes or until rice is tender.  Then add the kidney beans, corn and the seasoning packet from the rice mix.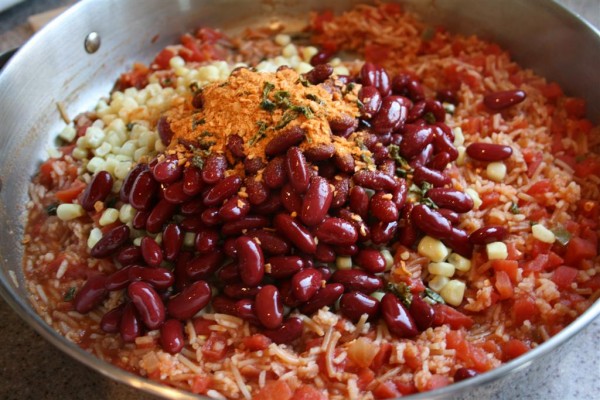 Stir together and cook another 2 minutes or so, just to heat the beans and corn.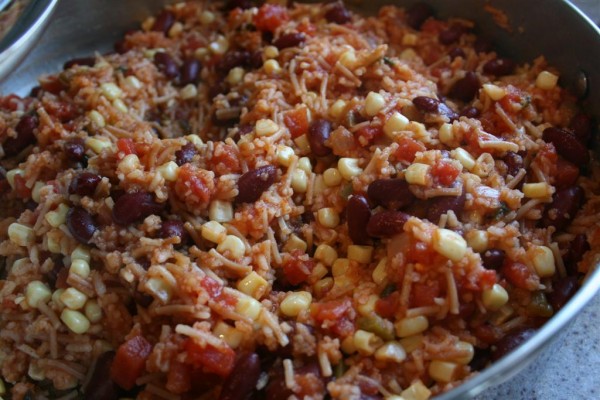 Remove from heat.  Spoon onto warm flour tortillas and top with cheese, sour cream, or whatever you'd like!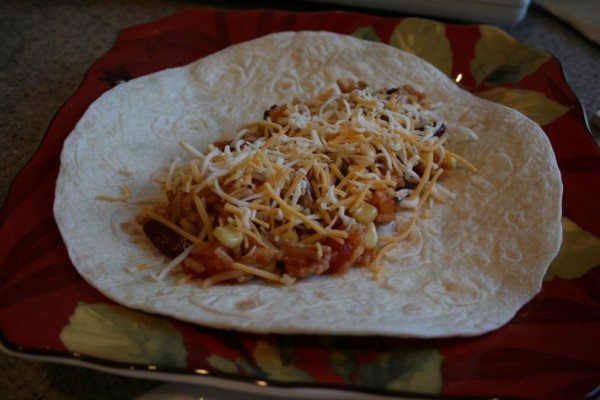 Serve and enjoy.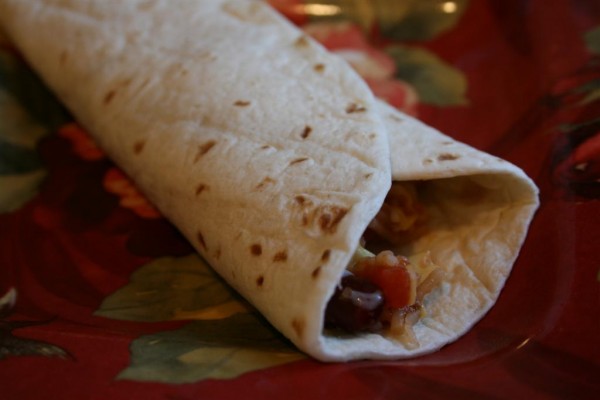 My experience has been that children eat this meal well.  I'm  a big fan of using beans in recipes simply because they're so good for us (did you know that red beans have more antioxidants than blueberries?) and because they're inexpensive and easy to store.  I try to make at least one meatless meal each week (more often in the summer) and those meals almost always use beans as a source of protein, fiber and vitamins.
I'm also a believer in food storage.  We store a lot of things.  This meal is one of them.  I freeze tortillas and cheese, and everything else can sit on the shelf for a long time.  In other words, this recipe is a winner in many categories.   I hope you try it sometime!
Jennifer