Ribbon Clothespins
After introducing my new

reminder tree

to our family earlier this week, my children have enjoyed clipping their information in a fun new place where it's easy to see.  Tonight when my daughter brought home a one inch wide note about her gymnastics meet (which I had forgotten) we knew right where to put it!  To make it even more fun, I decided to embellish our clothespins with ribbon.  My

ribbon organizer

is inspiring me to use my ribbon more often.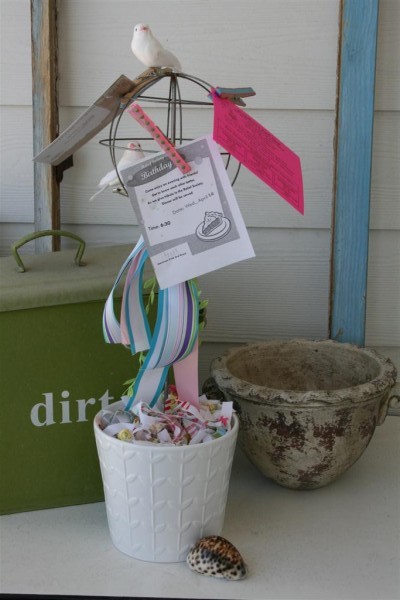 All you need is ribbon, clothespins, scissors and a hot glue gun.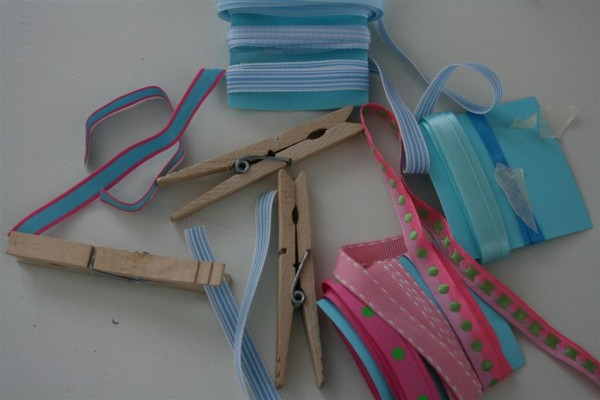 First I measured and cut my ribbon.  With a hot glue gun, I simply went around the clothespin and carefully adhered the ribbon to it.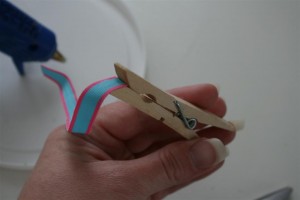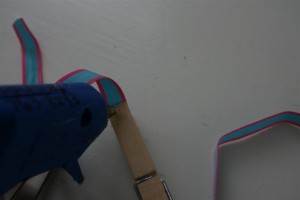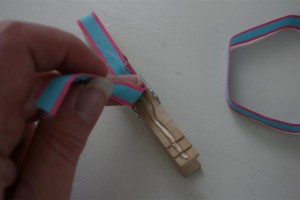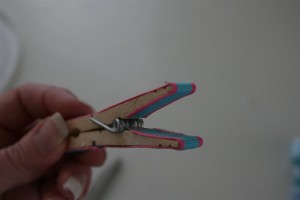 Repeat the process with as many clothespins as you want!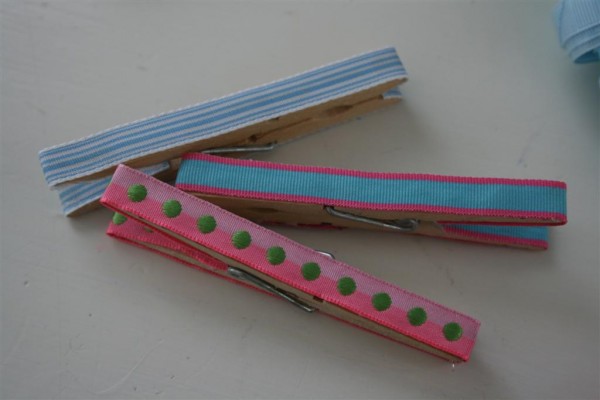 I think they add a fun bit of personality to my topiary-turned-reminder station project.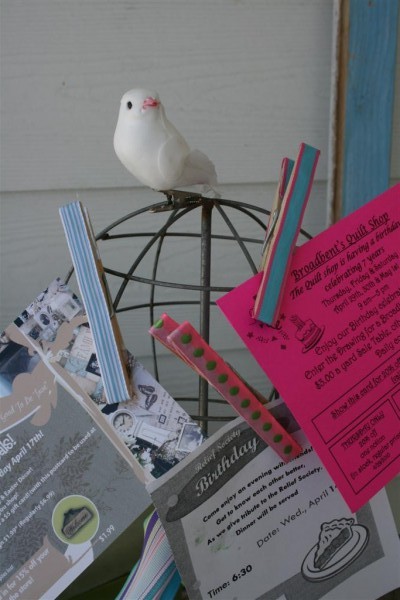 This quick project made me happier than I anticipated.  Suddenly I'm thinking of all the places I can use these cute clothespins!  They will definitely be making appearances in more areas of my house.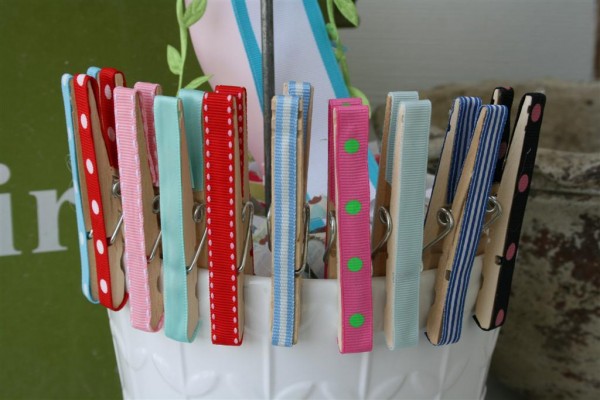 Happy, cheerful, useful.  This was also a no cost project, since I used ribbon scraps and clothespins I had on hand.  If you need to buy clothespins, I found a package of 18 for $1.50 at my local grocery store.  Not bad!  (In this economy, it's kind of fun to discover things that cost less than $2.00).
What would you use them for?
Jennifer
shared at

The Inspired Room