Little Crack-up
For so many years we've had one this age in our home that we're just accustomed to living with this type of entertainment.  It's hard to think that one day we won't have a little bundle of funny like this.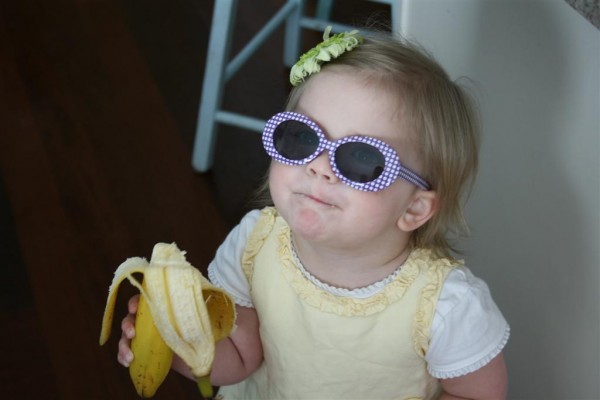 This two year old is the source of much laughter for our family.  She talks VERY well and can express so many thoughts and feelings that we're laughing all the time.  She also loves to sing.  Her favorite is "Tomorrow" from the movie Annie.  There's nothing like a toddler belting out, "toomahyo, toomahyo, I yuv ya, only a day away"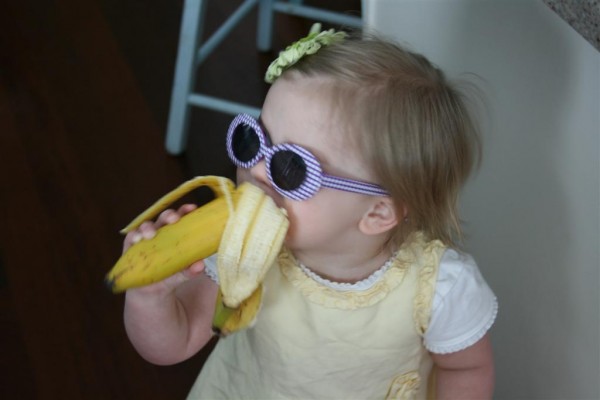 She also loves bananas.  And sunglasses.  And dresses.  And pacifiers.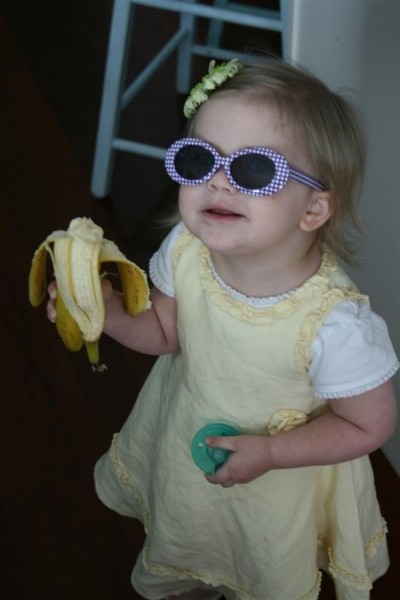 We love HER!  Man, toddlers are fun!
Jennifer