Pinewood Derby
Last week was the annual Cub Scout Pinewood Derby for our troop.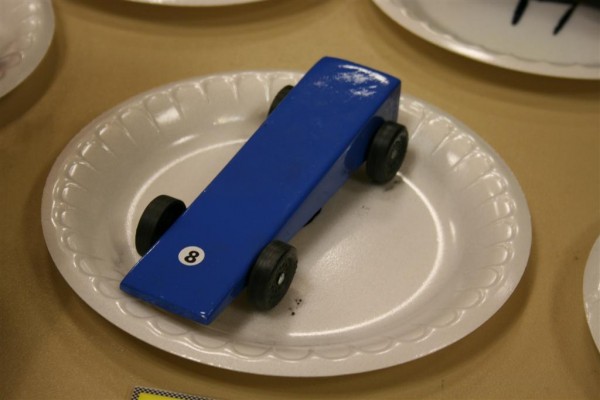 It's a fun event to attend as a family, so we skipped our soccer practices and everyone went to support their brother.  I still remember attending the Pinewood Derby for my five brothers when we were growing up.  It's a fun event, although now I have greater appreciation for the pressure that comes with getting the car made.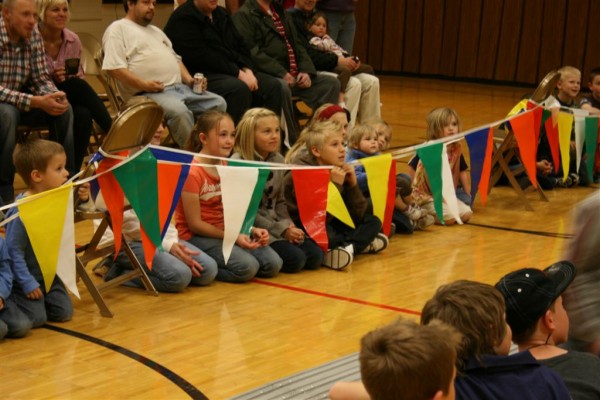 The families were on one side, and the scouts on the other.  It was fun to watch a great group of boys line up for the races with their pit passes around their necks.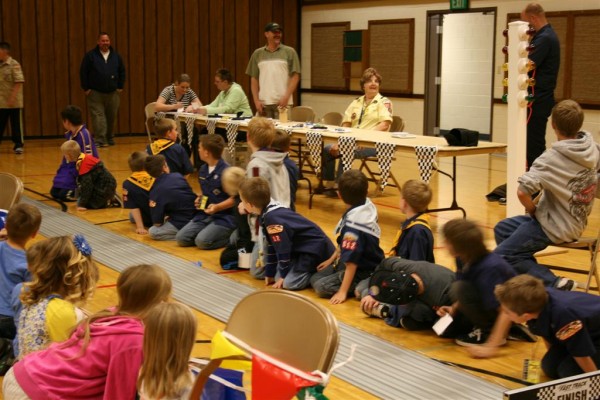 The blue blur below is our son's car winning one of its races.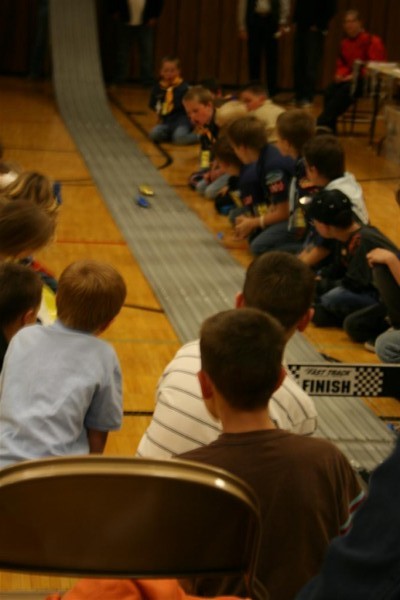 It was also fun to watch the big brothers clustered at the finish line.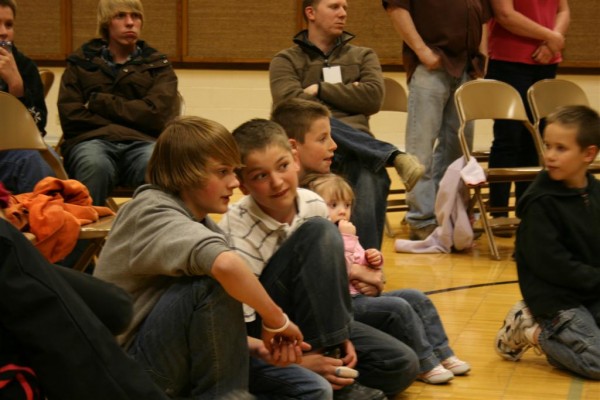 In all, it was a pleasant evening, especially for this handsome guy.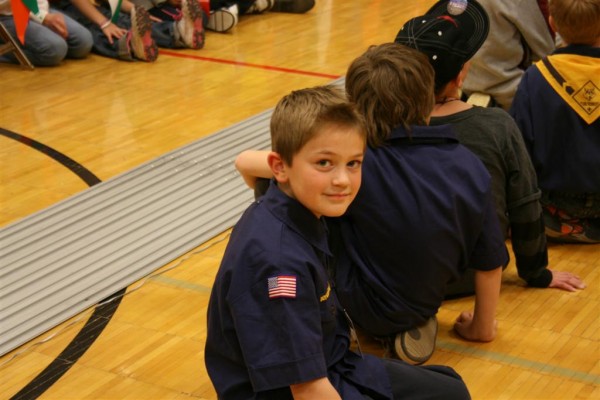 Our father and son engineering team ended up with a second place overall finish and the "Most Aerodynamic" award.   Great job, guys!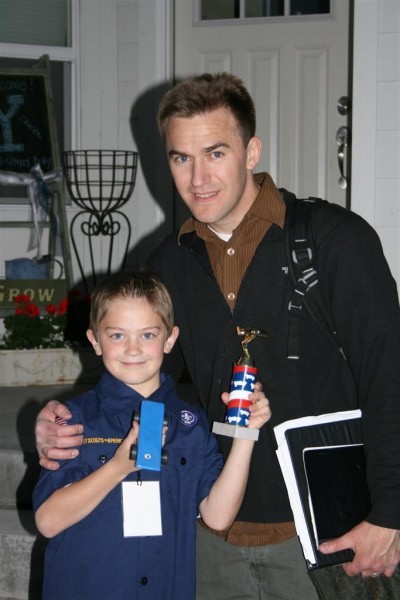 Hopeful Homemaker