All the Places to Love
This book was one of the first I fell in love with when, as a young mother,  I discovered the world of Children's Literature.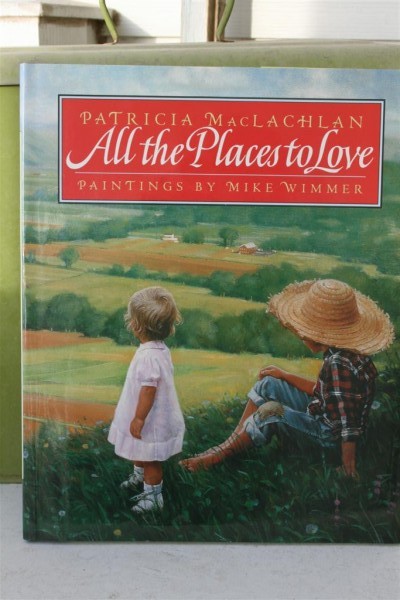 It is the story of a boy who lives on a farm with his parents and grandparents.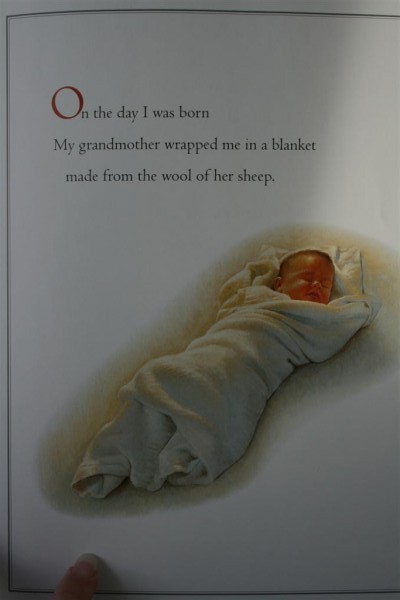 When his Grandpa first saw him, he carved his name on a beam in the barn next to the names of his parents.  Eli grows and through the years his parents and grandparents share with him the places they love most on the farm.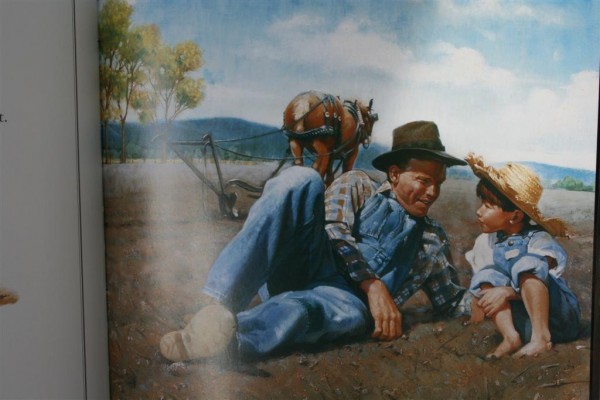 His dad teaches him to love the soil and his grandmother teaches him to love the river.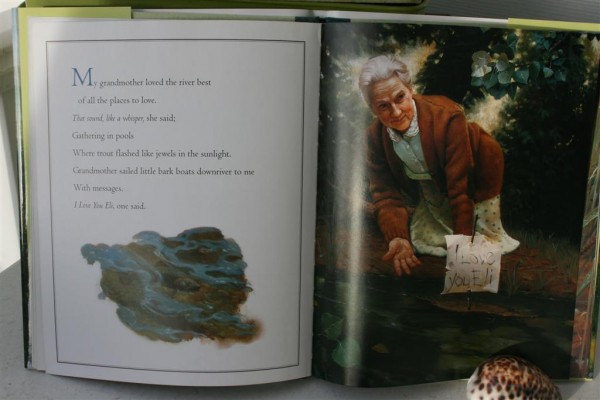 His mother loves the hill.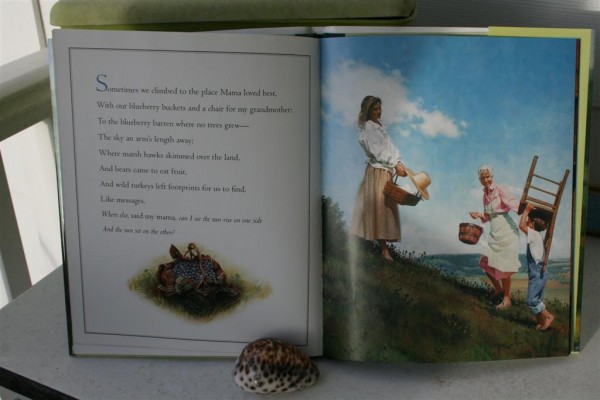 And now, today the boy sits with his grandpa waiting in the barn for the announcement that his new baby sister is born.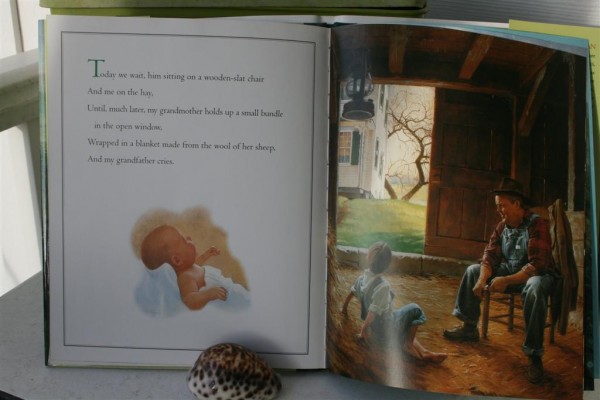 Her name will be carved on the old barn's beam next to his.  He looks forward with eagerness to introducing his little sister to "all the places to love" in their little world.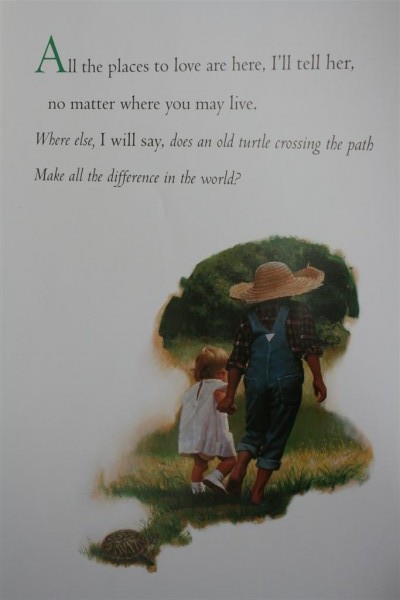 Reading this lovely book always makes me sigh.  MacLachlan's text is simple but evocative.  Wimmer's illustrations are rich and beautiful.  To me, this is more than a story of a boy growing up in the country.  It is the story of a boy who is swimming in love, whose life is enriched by an appreciation of simple things.  The nurturing of his parents and grandparents have created this for him, and he waits patiently for the opportunity to share simple beauties with his sister.   I guess I love what this story implies about the relationships in this boy's family.  They're the kind of relationships I want to create in my own home.  You don't have to live in the country to enjoy the world around you.  You just have to be aware and appreciative.  Every time I close this book, I feel more committed to slow down and create more of those moments for my children.  It is a book that makes me yearn to be better.  And I'll admit that it also makes me wish a I had an old barn with our names carved on the beam!
If you've never read this book, I hope someday you have the opportunity to.  You can purchase it

here

.  Meanwhile, I hope you'll share all of YOUR places to love with your family.
Hopeful Homemaker