Garage Sale Finds
Hitting some garage sales with my Dad is one of my favorite things to do when we're in Colorado.  Last weekend was no exception.  This time it was doubly fun because my brother and sister and their spouses were also there, and they feel the same way.  We went as a group.  I picked up some great things and spent only $9 total.
I scored this awesome mirror for $5.00.  I plan to paint it.  I bought another oval mirror recently and think I may use them together.  We'll see.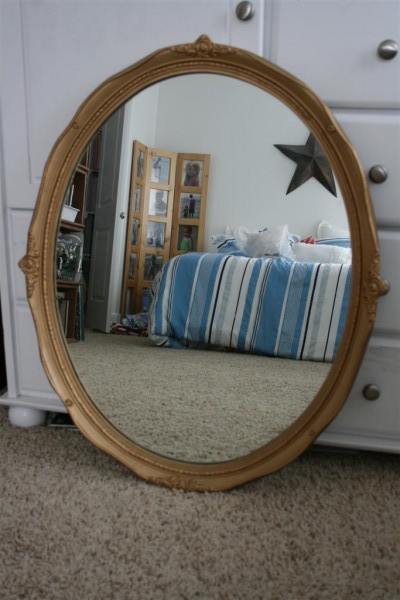 This wood cutout was only $1.00, and I think it will look really neat with a coat of paint, and perhaps a mirror behind it.  And yes, I really like mirrors.  We have many of them in our home, and I love them.  I love the way they reflect light around the room.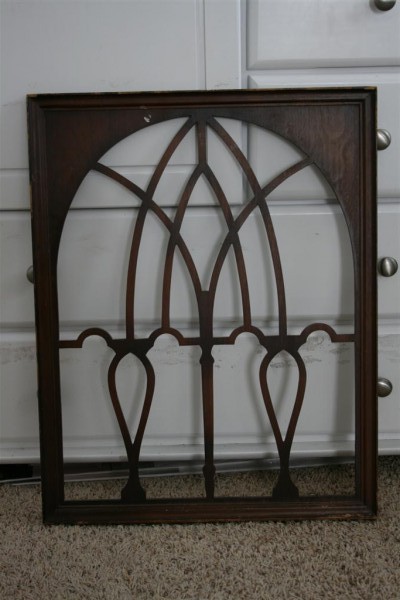 I picked up a couple of old hardback books for $1 each.  One is a collection of  Edgar Allen Poe's short stories, and one is a copy of Tales from Shakespeare by Mary and Charles Lamb.  The Tales from Shakespeare is over 100 years old.   Not bad for a dollar!  I love that the cover says it's "profusely illustrated."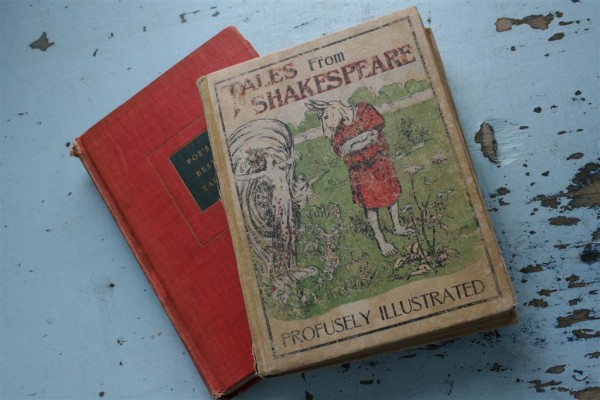 Lastly, I also picked up a really cute pair of leather boots for $1.00 which pleased my five year old.  She's already worn them.
In all, it was a lot of fun.  The garage sales in Colorado are amazing.  My parents and sister have decorated their homes with beautiful pieces of furniture they've found for very little money.   I was half hoping to find an incredible piece while I was there, but was also relieved when I didn't.  What I picked up was all we had room for in the car.  Anything bigger would be an adventure to haul home.  I took my parents to an upscale home decor store when they were in Utah a month or two ago, and after walking them around the entire shop I took them to the last corner and showed them my favorite piece, a huge wreath made with antlers.  It was painted a flat white, and I'm smitten with it.  I don't even think it's for sale.  They had it custom made.  I showed it to my Dad and he said, "Oh, we bought one like that at a garage sale the other day, but there are more antlers and they're smaller.  The circle is a little smaller too.   Maybe I should paint it white."  Man!  I wish I'd been with them that day!  I'm pretty sure my Dad can find anything at a garage sale.  In fact, the car my husband and I drove when we were first married was a $100 garage sale purchase.  We drove it for 4 years.
Too bad we can't just spend all of our Friday and Saturday mornings in Denver.  It would be a lot of fun.  And thanks, Dad, for the memory.
Jennifer