And She's Off!
I think if I had to choose just one thing I love most about taking children to the beach, it would be the experience of introducing a crawling baby to the wonders of endless sand and water.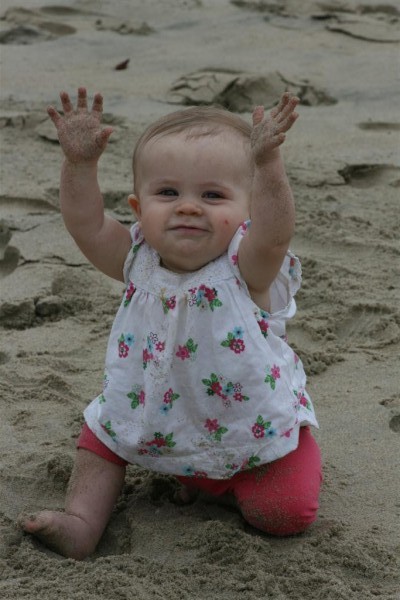 From the minute we set her down, she was on a mission.  After a minute or two of playing in the sand, she headed directly for the water.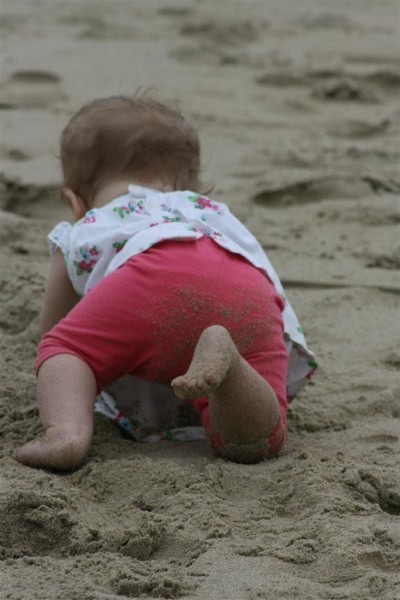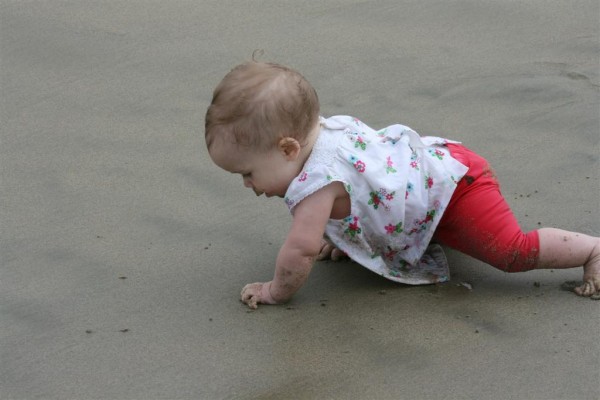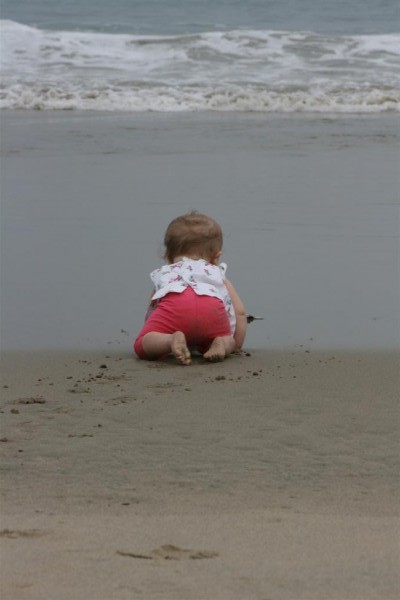 We laughed and we marveled and took pictures.  Then we ran and grabbed her.
Thankfully she was satisfied with the shallow water we let her play in.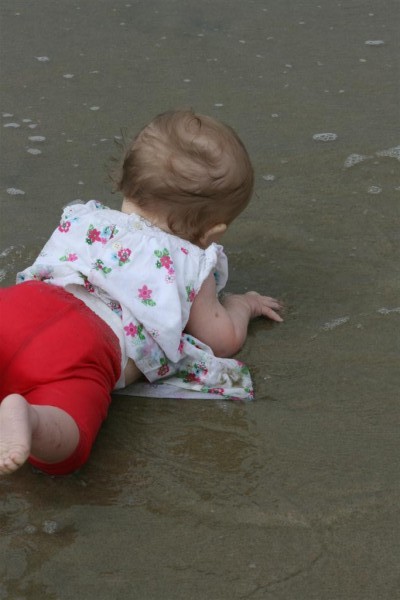 Oh my, I love being here!
Hopeful Homemaker