One Step Report #25
It is Sunday evening and the sun is beginning to set.  Most of my children are upstairs playing cheerfully while my oldest is in the kitchen making soap bubbles the size of watermelons.  It is nice to be back in our own house.  As I review the week  I realize how nice it was to have a slow weekend.  This was the first weekend in 7 weeks that we haven't either been out of town or had out of town company over the weekend.  In fact, this was only the 4th weekend to ourselves in 13 weeks.  Life has been so, so busy!  If you heard someone breathing a long sigh of relief in the past few days, it likely came from me.
So here I am again with my report.  This week I logged 48 steps.  Honestly, I thought I'd accomplish much more.  After we came home I realized how tired we all were, and not only due to traveling.  Our family has been moving at a crazy pace for months and we're all exhausted.  Here's an example.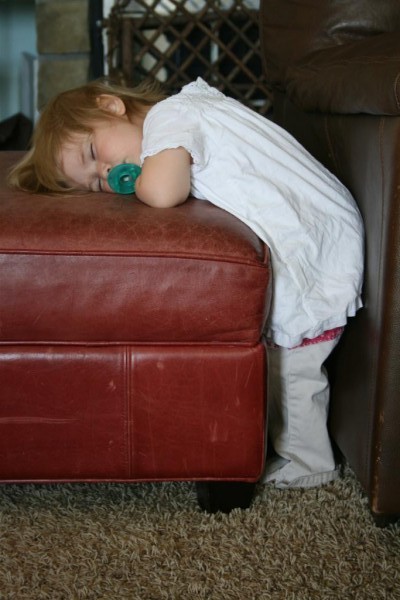 I love taking pictures of toddlers who pause for a moment and accidentally fall asleep.  Today she did it on the stairs.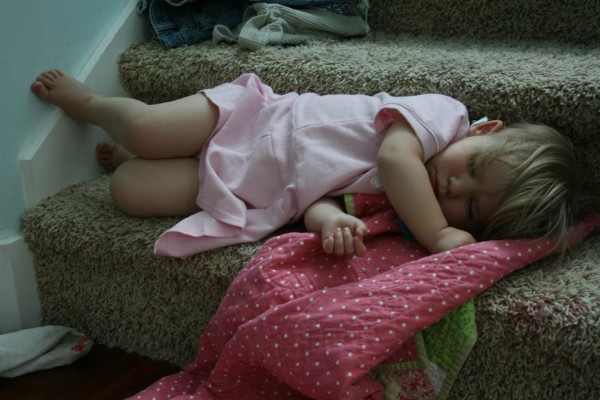 So, instead of the whirlwind I intended to be, we all got some extra sleep and relaxed a bit.  I'm happy about what was accomplished (much of it unexpected).
Highlights:
1.  On Monday we were still in Escondido.  My husband organized a party at the beach in Oceanside for his family and any old friends he could contact.  Lots of people showed up.  We had a large crowd, lots of children running around (making it harder to count heads than it usually is for me.  I have a habit of counting heads every 2 minutes or so when we're in public) and adults chatting.  It was a very enjoyable evening.  The best part came near the end when all the men put on wetsuits and grabbed their boards for some surfing.  I felt so happy for my husband that he had the chance to do this.  I don't think he's surfed with these guys since high school.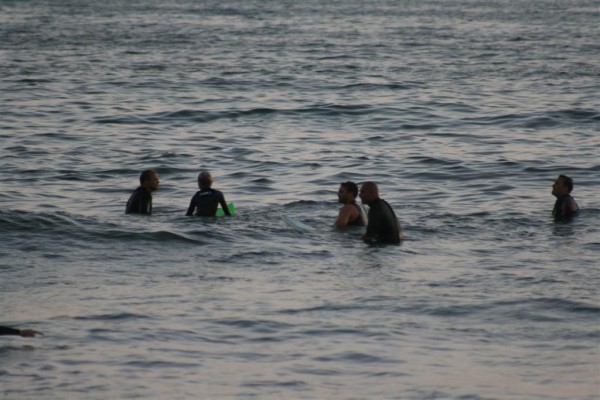 A bunch of us stood in the parking lot talking well after sundown.  It was hard to say good-bye.  I managed to get a picture of  some of them before we left.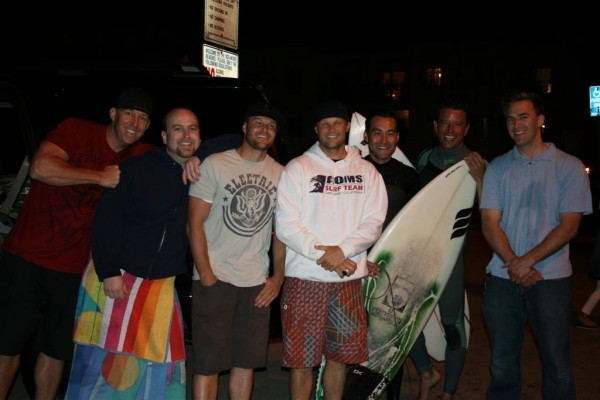 2.  Upon arriving home I discovered that one of my dearest friends is moving to Seattle in just over a month.  She is the mom I've watched for the past 10 years, trying to be like her.  I had the opportunity to help her get her house ready to show and it was so nice to spend some time helping her.  I feel incredibly sad that she's moving.
3.  One of my washing machines wouldn't start after we got back from vacation.  We had a dryer break shortly after we bought them a couple of years ago and although the manufacturer ended up replacing it, we learned that it's difficult to find people  who know how to fix them.  My first impulse was to feel frustrated and discouraged.   My washers and dryers are good friends of mine.  I can't afford to have them break!  I decided to say a prayer and see what I could do to troubleshoot.  An hour later it suddenly turned on.  Relief!  (followed, of course, by a prayer of gratitude)
4.  I'm working my way through the reading material I chose for the summer.  Much of it is heavy reading – one of the books is a college textbook.  I did some reading and writing this weekend.  It's true that you learn much more when you write about what you've learned.  I think of Michelangelo's words, "I am still learning."  Isn't it remarkable that we never have to stop learning?  What a gift!
5.  For some reason I began cutting my girls' hair a few years ago.  It always ends up that we do it on Sunday mornings.  I think I'm getting a little better.  My seven year old requested that I cut off about 3 inches of hair.  Here is the "after" for today's haircut.
6.  One of our local grocery stores had eggplant on sale for $1 each this week.  Yippee!  I made my eggplant parmigana for dinner tonight and fed our family a delicious meal for $5.  That's pretty good for 10 people.
7.  I have one child who whines much more than the rest of my children, and another who's done a lot more of it in recent months.  This week both my husband and I tried to gather them into our arms and hold them when they were whining.  I think it helped.
And there you have it.  I'm giving myself permission to feel exhausted tonight and in the morning the break has got to end.  I feel like I haven't done anything creative in too long, and I need to get the juices flowing again.  My favorite holiday is next Sunday and I've got a lot of work to do if we're going to celebrate in style!
Have a great week!
Jennifer