There she goes!
My little one conquered the stairs in one great climb.
(Note:  the pictures aren't great, but all that matters to me is that I witnessed it and was able to get pictures at all!)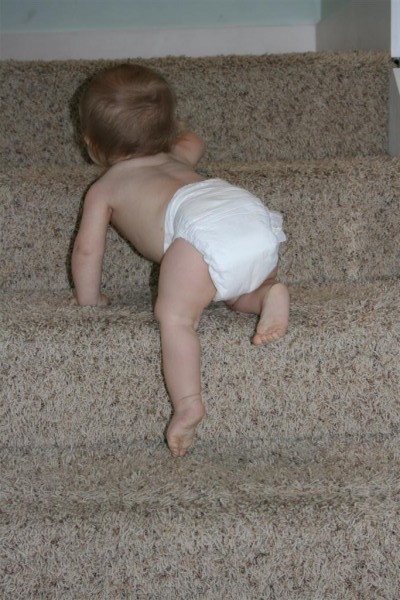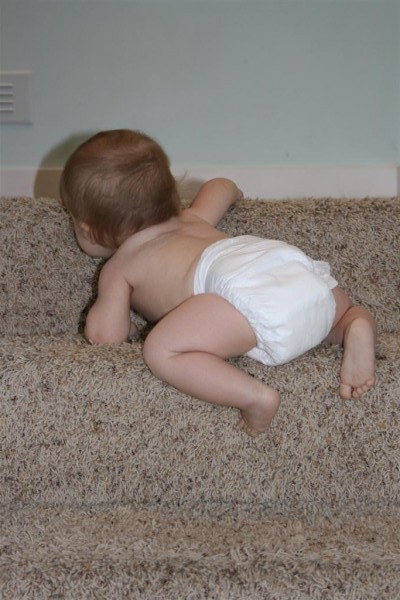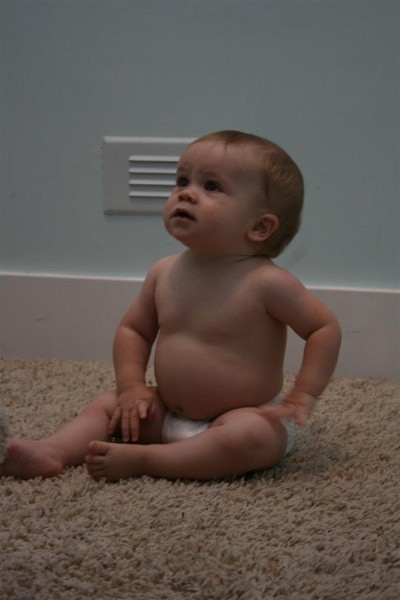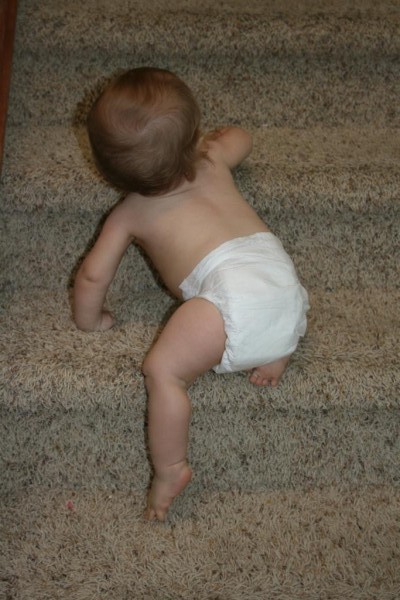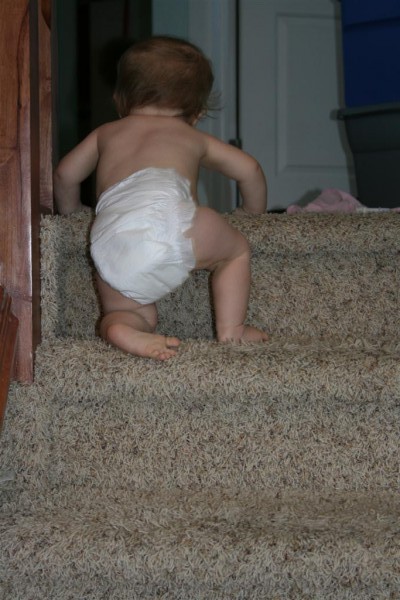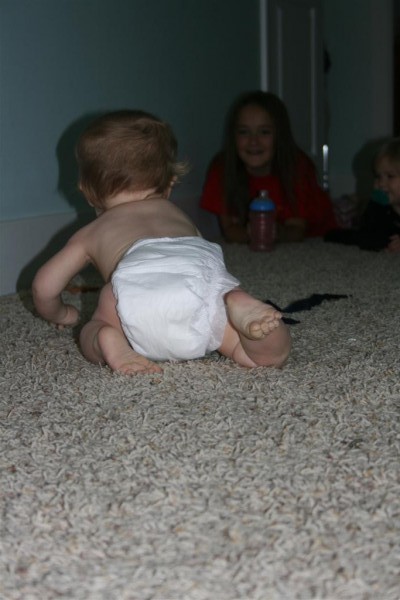 Then she was on her way down the hall to the toy room and all the big kids (her fan club).
Watching children grow is bittersweet.  I was at once filled with happiness for her independence, satisfaction with her growth, and sadness that in 2 minutes I watched a part of my precious baby disappear – forever.  That familiar heart-clenching ache and tears stinging my eyes were a silent salute to all that growth entails, the beginnings and the endings, and as much as I'd like it all to just pause, I know that the best course is to gather yet another moment into my heart and adjust.  It's what mothers do.
Hopeful Homemaker