Cheese Danish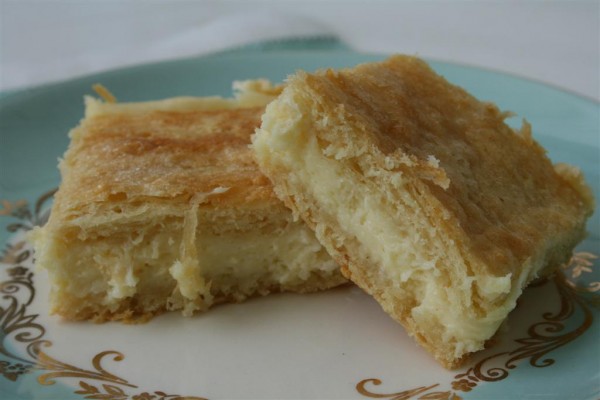 I've seen a few versions of this recipe around but haven't ever tried one.  When I read

this post

recently, I decided to make it. This recipe is very simple and easy for children to assemble.
Unroll one tube of crescent rolls and press into bottom of 9 x 13 inch baking pan.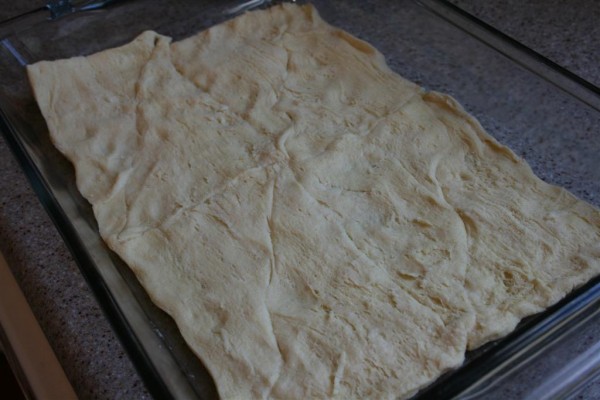 In bowl, mix together 2 (8 ounce) packages cream cheese, 1 cup sugar, 1 tsp. vanilla, and two egg yolks.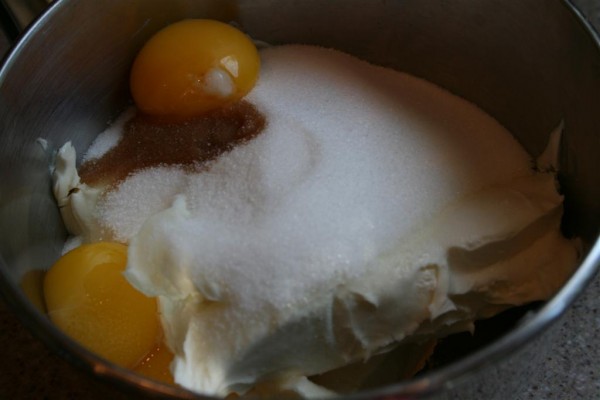 Spread over bottom layer.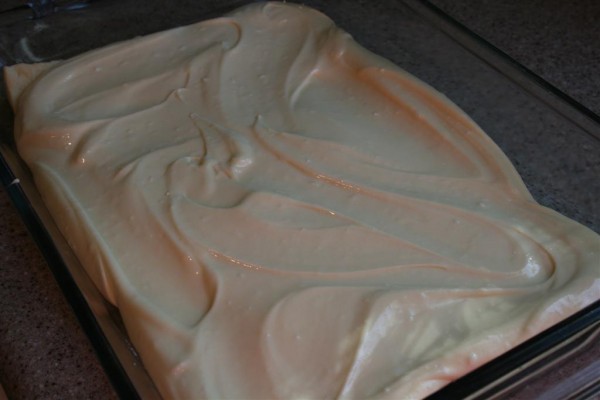 Unroll a second tube of crescent rolls and lay them over the cream cheese mixture.  Brush with egg whites and sprinkle lightly with sugar.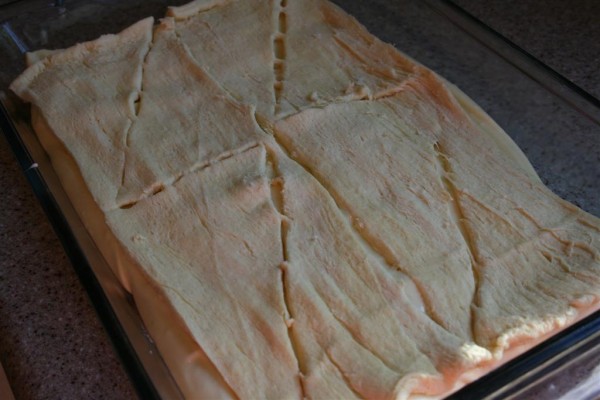 Bake at 350 for 35 minutes.  Cool

completely

.  I think in the future I'll make this the night before so it's cooled and ready for breakfast without effort.
My family loved it.  Even my husband loved it.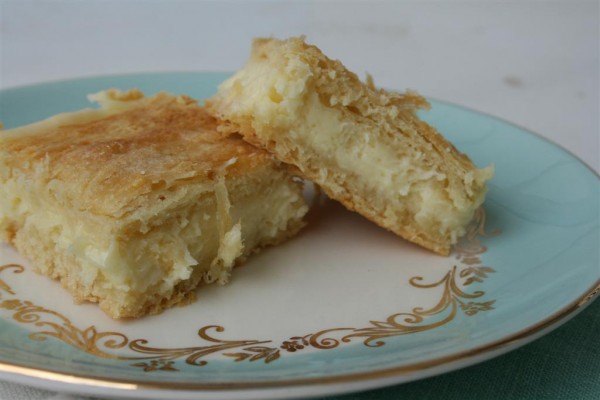 Add some homemade preserves (cherry, from our cherry trees, in this case) and you'll love it!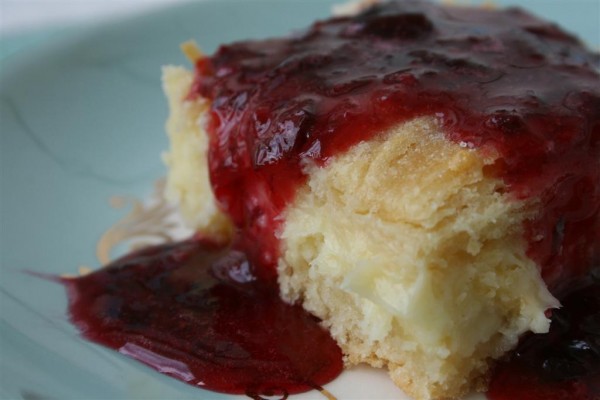 Enjoy!
Hopeful Homemaker