Play-Doh
It's great stuff.  Kids love it, it's inexpensive and it promotes creativity.   There are so many reasons to like it.
I hate it.  I try not to feel that way, but as it gets broken into tiny pieces, tracked all over my kitchen and into the carpet, my stress levels go through the roof.    I am

not

a good play-doh mom.
Not anymore.
It's all about location.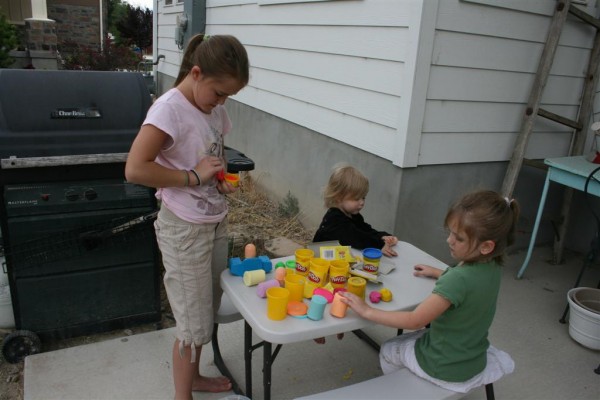 Play-doh is now an outdoor only activity at our house.  It's a win-win arrangement.  They get to play with it all they want and I don't find it all over my house.
They're happy.  I'm happy.
Hello, Play-doh.
Why didn't I figure this out years ago?
Hopeful Homemaker