One Step Report #34
Lazy summer days are a thing of the past.  August bows to September and the sun is setting sooner.  Unopened boxes of crayons have been broken in.  The back-to-school adjustment seems to make our family more receptive to new routines than at any other time of the year, so we're cramming as many good things onto that list as we can handle.  Oh, there's so much to do in so little time!  Do you feel the same way?
This week's report:  101 steps.  Sheesh, for a number that high you'd think I'd have a clean house and happy kids!  (Nice try.)  Even so, it was a great week.
Highlights:
1.  I am working so hard (like everyone else) on healthy routines right now.  Yet in spite of all my efforts, my children are inclined to sleep in random places and at random times, and stay awake at night.  This little one has an excuse.  She's teething.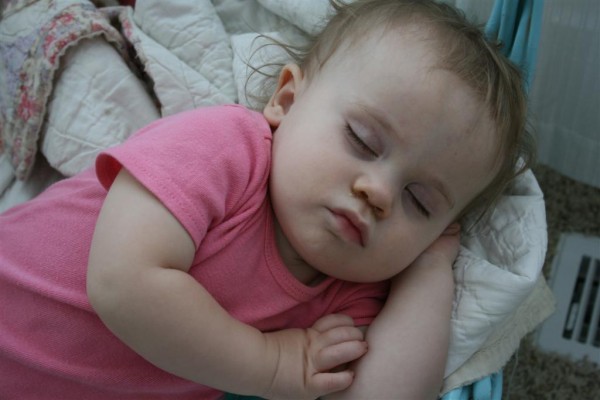 2.  My oldest started 8th grade this week.  So far, so good.
3.  On Tuesday morning at 6:15 a.m. we went outside as a family and watched the moon set.  Gorgeous.  The air was cool and fresh, the moon so large and luminous.  A moment to remember.
4.  My husband and I celebrated our 14th wedding anniversary.  I love him so much.  He is my everything.
5.  I'm really focusing on shopping wisely, particularly at the grocery store.  I know that inflation and the cost of food is hitting all of us (and with all the worldwide problems with crops it's going to get worse in the next few months).  Feeding a family of 10 is expensive!  This week my husband and I found a few great deals and came home with 320 pounds of food for only $160.00, an average of 50 cents per pound!  Some of it was food storage, but we also got some good stuff like shrimp, roast beef, cheese, etc.  I was so excited.
6.  We got two children through some kind of flu bug, and are hoping that no one else comes down with it.
7.  Our soccer seasons officially started, and in general we're off to a good start.
8.  My four year old had quite a week.  Trust me, you don't want more information than that.  My husband and I have both spent a lot of one on one time with him and we're really hoping that it helps.
9.  This morning before we left for Church I was feeling particularly weary.  While the children got in the van, I knelt down and prayed.  I told Heavenly Father that I wasn't feeling great and asked him to please help the children be calm today.  About half way through the meeting as we were experiencing all the usual issues plus some, I realized I'd said the wrong prayer.  I should have prayed for strength, because the calm never came.  I repented and we survived.  Later this afternoon as I was reading through some of Robert Louis Stevenson's poetry I came across this illustration by Jessie Wilcox Smith and thought "I know what that feels like!"  (except I'm afraid I don't look nearly as patient).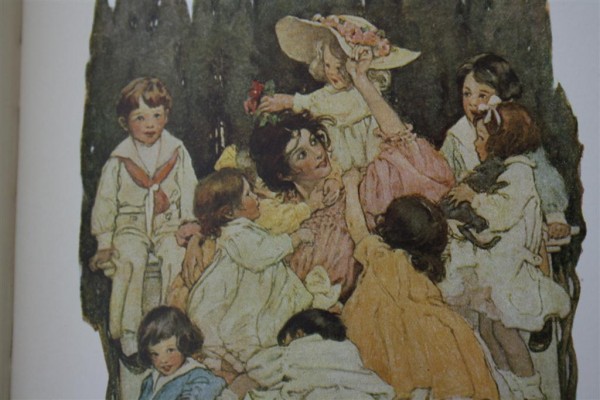 10.  I registered my teenager for lacrosse.  Why do I have butterflies in my stomach over this one?
I could go on and on, but I'm falling asleep as I type.  I've been wondering this for years, but I'll wonder it again:  Will there ever come a day in my life when I won't measure how I feel in terms of degree of exhaustion?  I can handle this week's exhaustion.  It's a happy kind.
Have a great week!
Jennifer