My Father's Dragon
For family read alouds, I'm working my way back through chapter books that I read to my oldest children a few years ago.  Looking at our family dynamics, I realize I'll get to to this again in a few years for my youngest ones.  The thought makes me almost giddy.  It's an unexpected blessing for having a large family.  I get to enjoy children's literature for many more years.  Hooray!
This little series of books is one of my favorites.  Written in 1948, My Father's Dragon is the beginning of the story.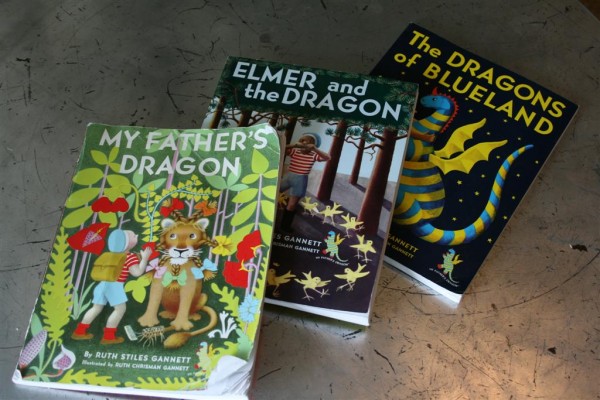 A boy tells the story of his father Elmer Elevator, (as a boy) stowing away on a ship to sail to the island of Tangerina.  From there he travels to Wild Island in search of a baby dragon he hopes to set free.  The problem is, no one has ever come back alive from Wild Island.  (Until now, that is, because Elmer obviously grew up to have a son of his own who could tell the story.)  Elmer is a proactive hero who manages to find a solution to every problem he encounters in his trusty knapsack.
The books are written by Ruth Stiles Gannett and illustrated by Ruth Chrisman Gannett.  The illustrations add a wonderful dimension to the creative story.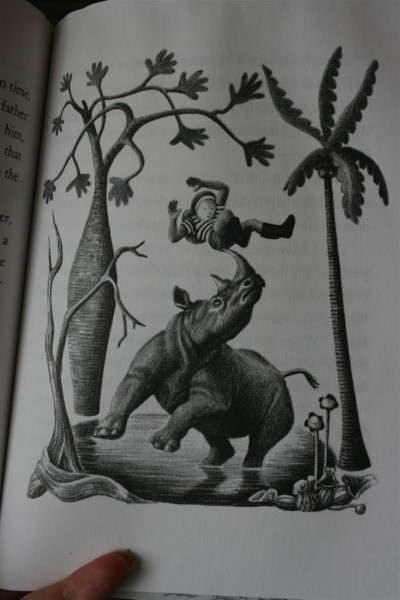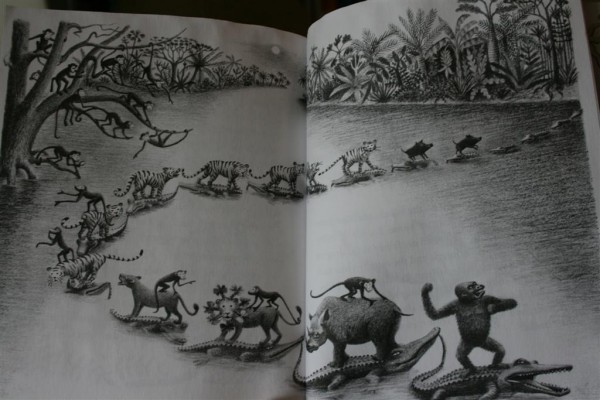 The second book, Elmer and the Dragon, was first published in 1950.  It is the story of how Elmer and the Dragon finally made it home (with some adventurous detours on the way).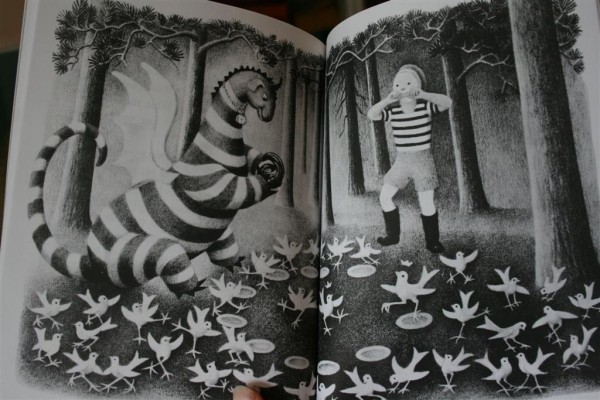 The third, and last, book in the series chronicles Elmer's adventure when he is asked to come help the dragon save his family.  It was published in 1951.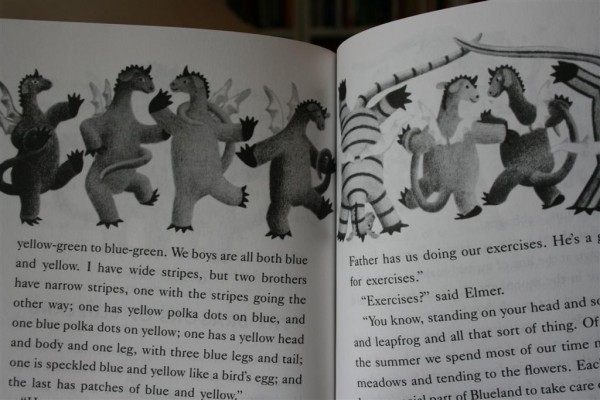 These books are treasures.  My children always listen, spellbound.  It's common for the book to disappear for a day or two because someone quietly took it away to read more on their own.  Last night we finished My Father's Dragon, and we're beginning Elmer and the Dragon tonight.
So many of the best children's books end up going out of print.  So far, this series is an exception.  If you don't own it, I highly recommend them.
Jennifer