Tomato Quiche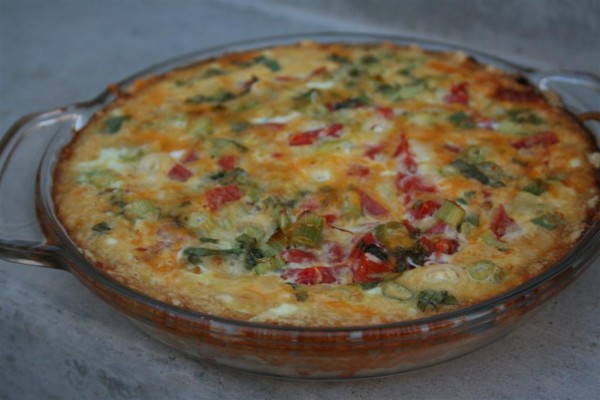 This dish is one of my favorite ways to make use of late summer's abundant tomato harvest.  It's also a tasty meatless dish with a lot of flavor.  We especially like the cornmeal crust which adds a nice texture to the quiche.
Tomato Quiche
Crust:
3/4 cup flour
1/2 cup cornmeal
1/2 tsp. salt
1/8 tsp. pepper
1/3 cup shortening
6 Tb. cold water
Filling:
2 cups chopped tomatoes
1 tsp. salt
1/2 tsp. dried basil
1/8 tsp. pepper
1/2 cup chopped green onions
1/2 cup shredded cheddar cheese
1/2 cup shredded Swiss cheese
1 cup evaporated milk
2 Tb. flour
2 eggs
To make the crust:
In a bowl, combine flour, cornmeal, salt and pepper.   Cut in shortening until crumbly.  Add water one tablespoon at a time, tossing with a fork until the dough forms a ball.  Refrigerate 30 minutes.  On a lightly floured surface, roll out dough to fit a 9 inch pie plate.  Transfer dough to pie dish, trim and flute edges.  Bake at 375 for 10 minutes, then cool completely.
Note:  If you're like me, and you're committed to this recipe and suddenly your baby starts screaming, you can do what I did, and just press the crust into the pan without rolling it out.   It's not as pretty, but it works.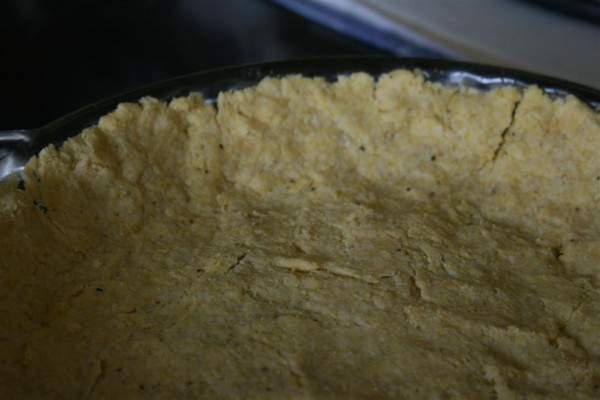 Once the crust is cool, fill with tomatoes.  Sprinkle tomatoes with salt, pepper and basil.  Add the onions and finally the cheeses.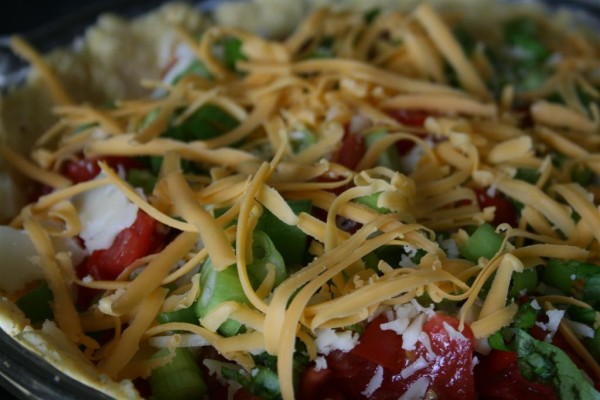 In a small bowl, whisk together flour, eggs and evaporated milk until smooth.  Pour over the filling.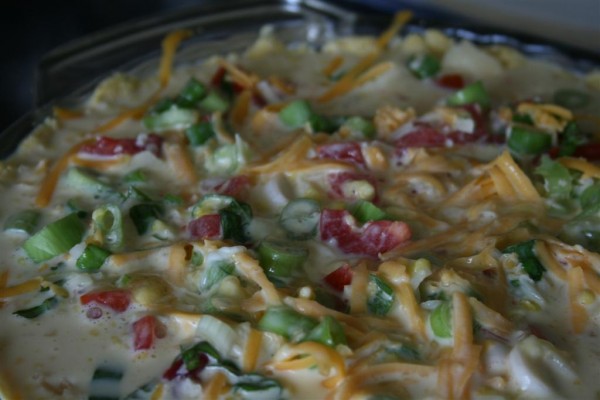 Bake at 375 for 40-45 minutes or until a knife inserted in the center comes out clean.  Let stand for 10 minutes before serving.  Enjoy!