Roast Beef Wraps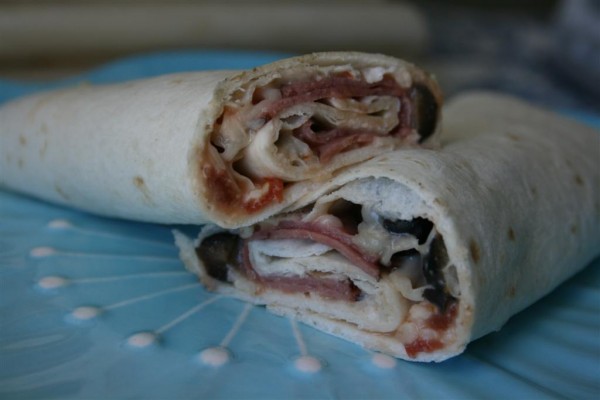 These wraps are versatile.  I serve them for lunch, after school snacks, and also for dinner.  They're simple and inexpensive and my children like them.  They're especially handy on those nights when we're on the go. I can wrap them up and take them with us for a homemade meal on the run.
Roast Beef Wraps
Ingredients:
flour tortillas
ranch dressing
salsa
sliced roast beef
shredded mozzarella cheese
sliced olives
Spread 1 tsp. ranch dressing over a flour tortilla.  Spread 2 Tb. salsa over the ranch.  Sprinkle 3-4 Tb. mozzarella cheese over each tortilla, then sprinkle with sliced olives.  Place 2-3 slices of roast beef on top.  Roll up and place seam side down in a 9×13 inch pan.  Heat at 300 for about 10 minutes or until cheese is melted.
For a meal on the go, simply wrap each tortilla in foil after assembling.  Warm in the oven and take them with you.  I love having things like this planned for crazy nights.  We eat better and save so much money when we don't "grab something" from a drive thru.