Chicken & Zucchini Stuffed Shells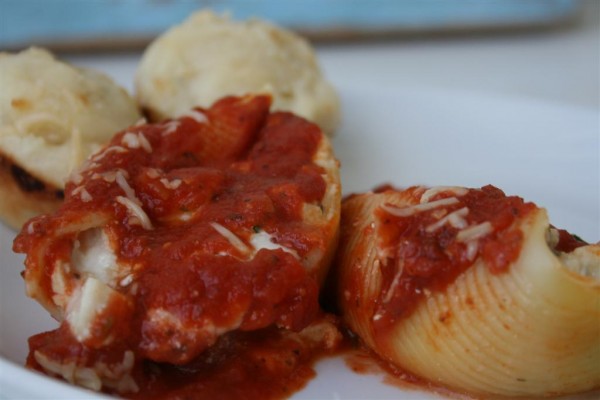 This is a great dish to prepare early in the day, then refrigerate and put in the oven later.
Chicken & Zucchini Stuffed Shells
Ingredients:
2 cups cooked cubed chicken (I like to chop it into really small pieces)
1 medium zucchini, finely chopped (1/4 inch pieces)
1/2 tsp. salt
1/2 tsp. rosemary
1/2 tsp. basil
1/2 tsp. parsley
1 cup ricotta cheese
1-2 cups cottage cheese (depending on how creamy you like the filling)
1 egg
2 cups mozzarella cheese
1 cup chopped fresh spinach (0ptional)
1 can or jar spaghetti sauce of your choice
1 box jumbo shell pasta, or manicotti pasta
Cook pasta according to directions on pasta.  Drain and rinse in cold water.  Set aside.
In a microwaveable dish, combine chopped zucchini, 1 Tb. water and 1/2 tsp. salt.  Cover and cook on high for about 2 minutes, or just until zucchini is becoming tender.
Put cubed cooked chicken in a large bowl.  Add softened zucchini to the bowl and mix to combine.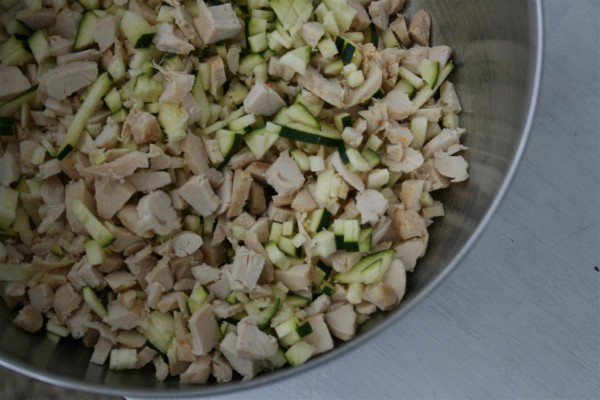 Add spices, ricotta cheese, cottage cheese and egg.  Mix well.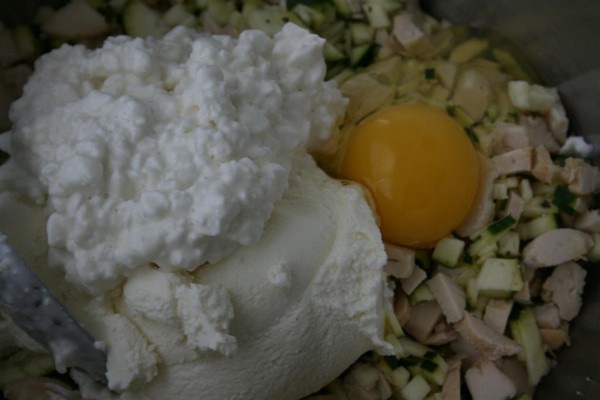 Add mozzarella cheese.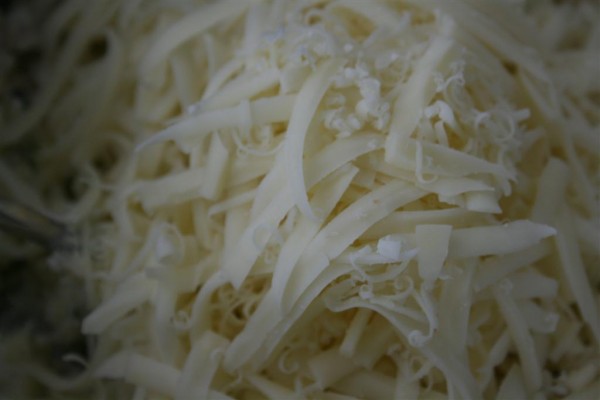 Add spinach if you choose.  I like to use fresh spinach instead of frozen spinach.  Stir to combine.  Spoon mixture into shells and place in 9 x 13 inch baking pan.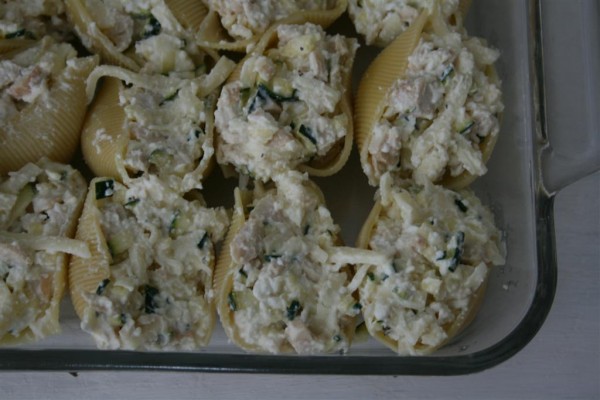 Pour spaghetti sauce over stuffed pasta.  Cover and bake at 350 for 30-35 minutes or until bubbly.  Garnish with parmesan cheese if desired.  Serve and enjoy.