Halloween Decor (for the record)
I noticed this week that I posted pictures of my Halloween decor last year, and thought it might be fun to have a record of what I've done from year to year.  So, now that I'm ready to take it all down, here are a couple of shots of what made it out of storage.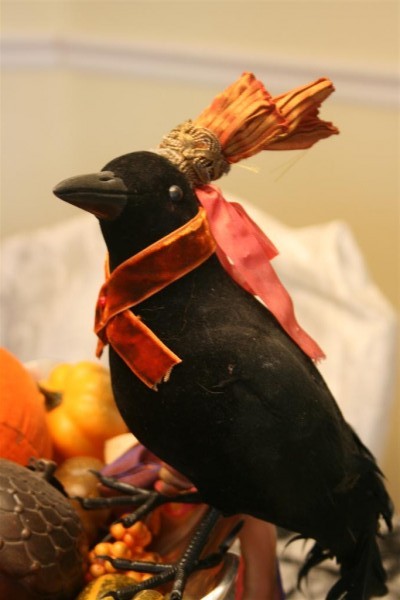 I'm not sure why I love this crow so much, but I do.  I love the vibrant colors that he's decorated with, and the way he stands like a sentinel over my table.
The dining room and front porch are really the only rooms in the house that get a touch of Halloween.  My favorite spider web tablecloth graces the table once more, but with a slightly different centerpiece.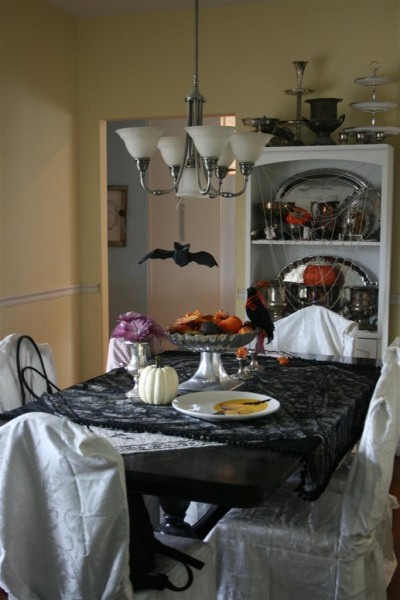 This year it's one of my favorite pewter pieces filled with colored leaves and paired with the crow, a white pumpkin and purple spider mums.  I enjoy hanging the bat from the chandelier.  As usual, my beaded spider webs hang from photos and from the silver cabinet.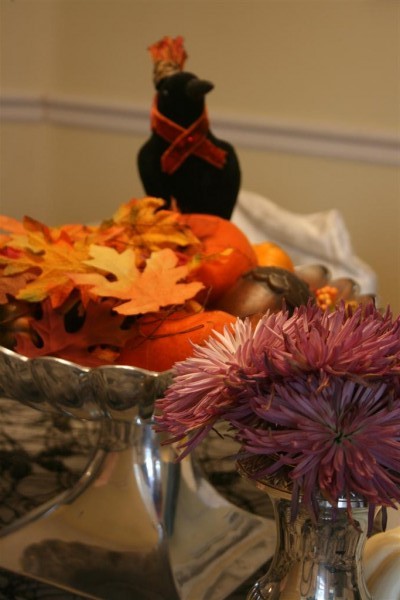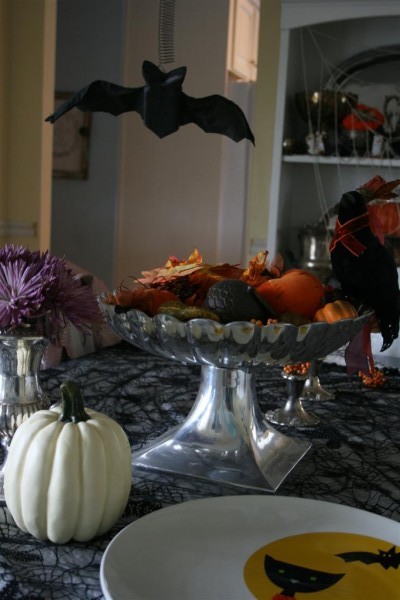 Outside, my favorite Halloween banner spans the porch stairs.  I've hung the witch indoors for years, but this year decided to hang her on the front door.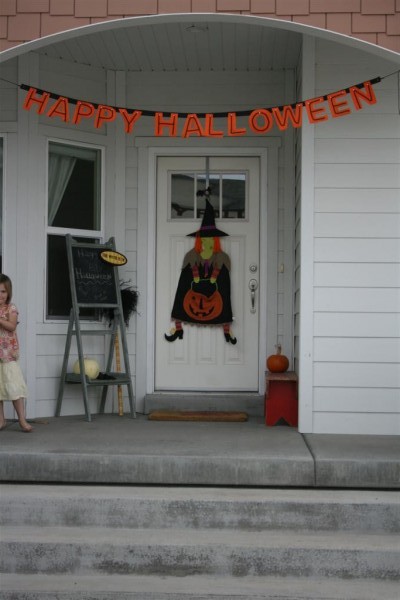 I let my children make all the decisions about decorating the porch this year.  The thing I love about this last shot is the bright colors in it.  The blue and orange against the white makes me smile.  Isn't color a miraculous thing!?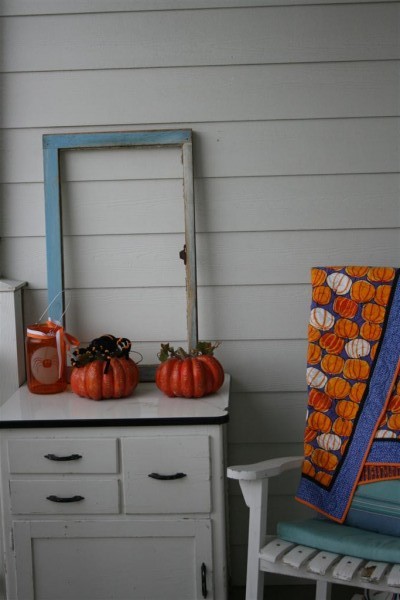 And so there you have it, the 2010 Halloween decor.  I wonder what next year holds?
HH