Flashback
I was sitting across the table from my little guy while he worked on writing some of his letters.  We're working on learning all the letters in his first name.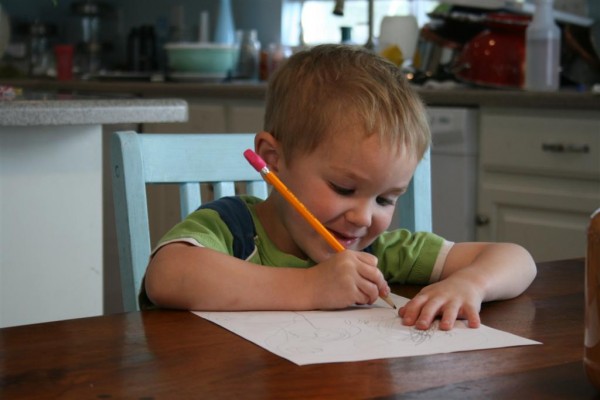 As I watched him work on letters, then scribble, then go back to his efforts, I was suddenly reminded of another little boy doing the same thing years ago.  Unexpected tears pricked at my eyes as I thought of my second son at age four, sitting at the kitchen table with pen and paper, the same blond hair and the same smile pulling at his mouth, the same sunlight filtering into the room.  I thought of that second son and remembered hearing him walk into the kitchen behind me recently.  His walk sounded heavy, like his oldest brother, and I realized how fast he's growing.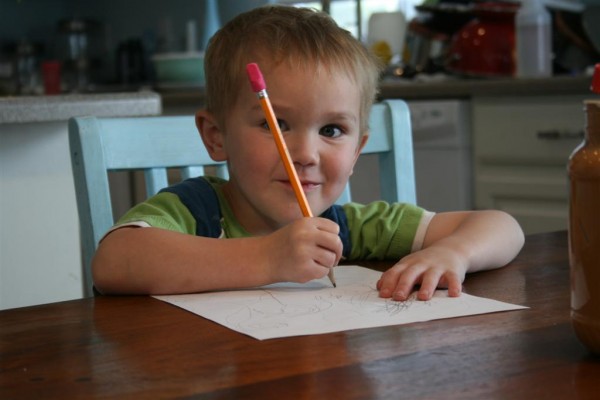 I looked back at my four year old with new appreciation.  With all the curve balls this little guy throws at us, I sometimes shake my head and wonder.  Moments like this remind me of his sweetness and desire to be good.  They also remind me how quickly this mischievous little smile will change as he grows.  And I think, "I love this."
I'm so grateful to be a mother.
Jennifer