Parchment Paper Giveaway!
Baking with parchment paper was a luxury right up until the day I purchased one of these packages.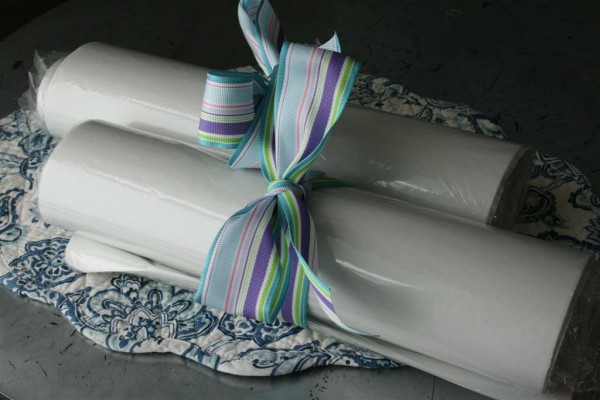 It's been on my gratitude list ever since.  I bake almost everything on parchment paper now.  When I roll out cookie dough, I roll it out on parchment paper, which means no more transferring dough to the pans!  Just pick up the paper and you're done.  Getting things out of pans is equally simple.  Seriously, I love this stuff and I promise you will, too.
It's high quality, used in commercial kitchens, and is pre-cut to the size of a large cookie sheet.  Each package contains 100 sheets.
Because it's the holidays and because I'd love to make someone's life simpler, I'm giving away two packages of parchment paper.  I'll randomly draw two names, and each will win one package of parchment paper.  To enter, please leave a comment telling me what you're most grateful for TODAY.  Right now, at this moment.  It can be big or small, profound or simple.  I just want to read about what YOU are thankful for.
Here's mine.  At the moment I'm typing this, I'm most grateful for second chances.  Specifically, I'm thankful for the chance to open my heart and get UN-stuck.
Comments will close the night of Friday, November 20th.  I'll announce the winner on Saturday.  One comment per person, please!  Good luck!
Hopeful Homemaker