Polka Dot Napkins
How is it that polka dots up the cute factor of everything by about five hundred percent?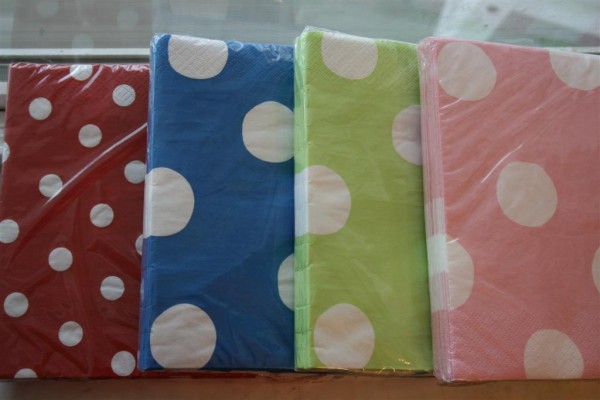 How could I leave them in the store?   They were just begging to come home with me and I had no objections.
They're a cheery addition to my small stash of paper napkins, kept on hand for making life happier.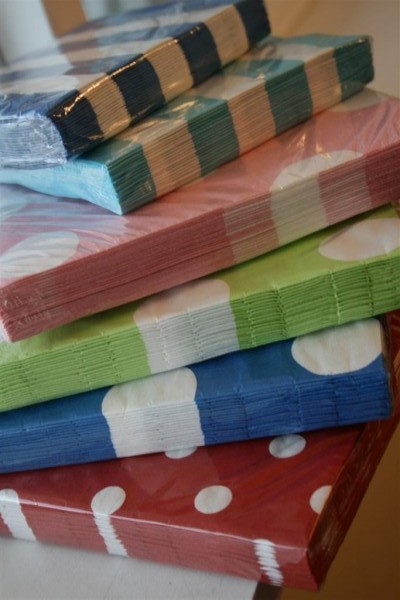 I love pattern, especially in textiles, and I think that polka dots might be my all-time favorite.
What's yours?
HH