Marshmallow Snowmen
I don't know what the weather is like where you live, but at my house there is snow on the ground and it's bitterly cold outside.  To make matters worse, the school my elementary age children attend had a water main break just before Christmas and the school flooded.  We've got an extra week of Christmas vacation as a result.  It means we've got to keep busy indoors, so I thought I'd share some of the activities we're using to keep life interesting.
Here's an inexpensive craft that kids of all ages can make in a matter of minutes.
Introducing marshmallow snowmen.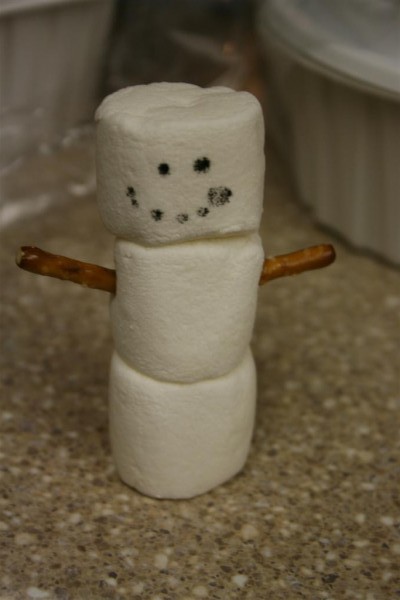 We made these in Denver, as well, with most of the grandchildren participating.   You only need three things to make them:  stick pretzels, large marshmallows and food markers.
Here's how to do it: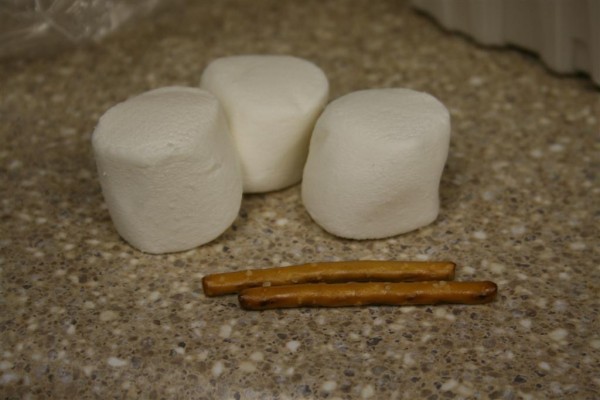 Each snowman needs three marshmallows and two pretzels.  Choose a marshmallow with a nice flat end to use on the bottom so your snowman will easily stand up.  Stick one pretzel down into the middle of the marshmallow.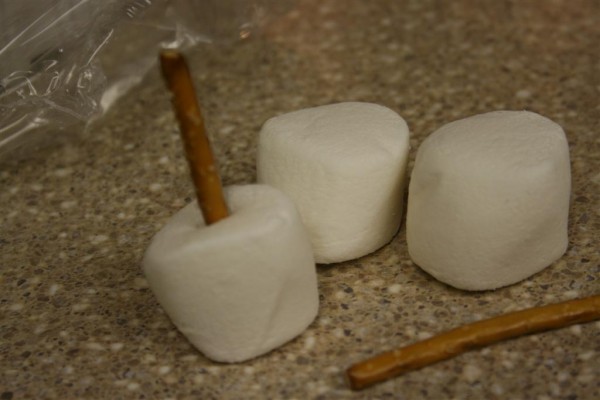 Add a second marshmallow, pushing down enough that there's some pretzel sticking out the top.
Add the last marshmallow to the top.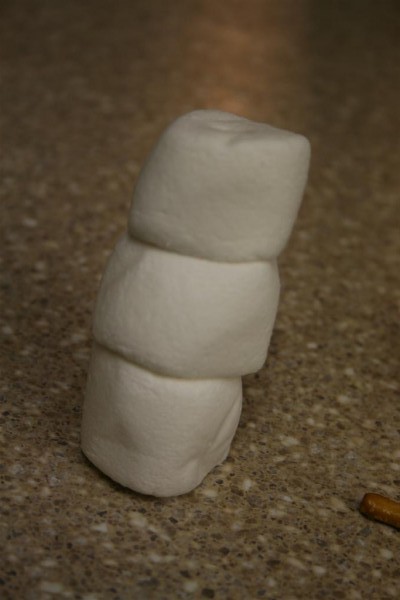 Break the remaining pretzel in half and stick them into the sides of the middle marshmallow for arms.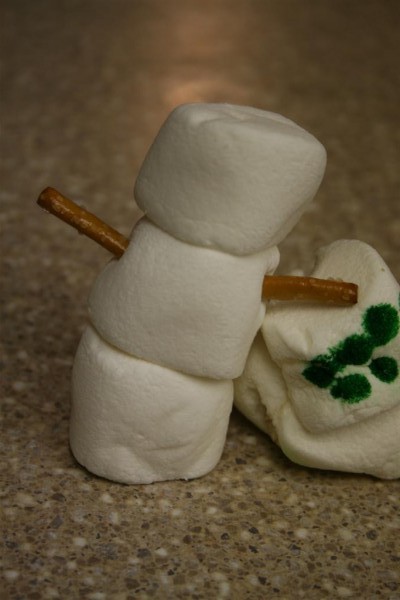 Using the food markers, draw a face on the top marshmallow.  If you don't already have some, you can find them at WalMart for under $5.00 a set.  Just remember that once you open them, they need to be stored in your refrigerator.  Remember that these markers are basically food coloring, so do whatever you need to do to protect clothing and remind children how to use them correctly.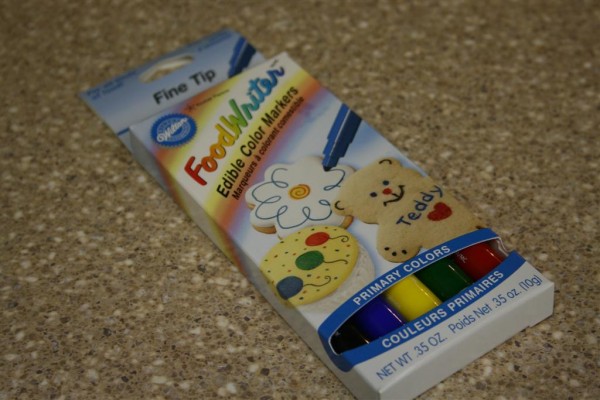 And the personalities appear!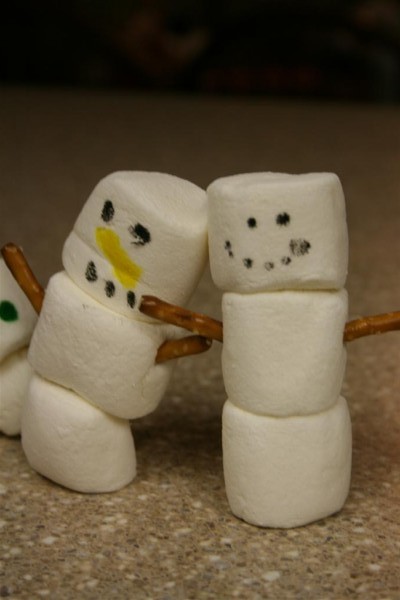 I was surprised at how much everyone enjoyed this activity.  I loved how fast and easy they were to make.  No one lost interest.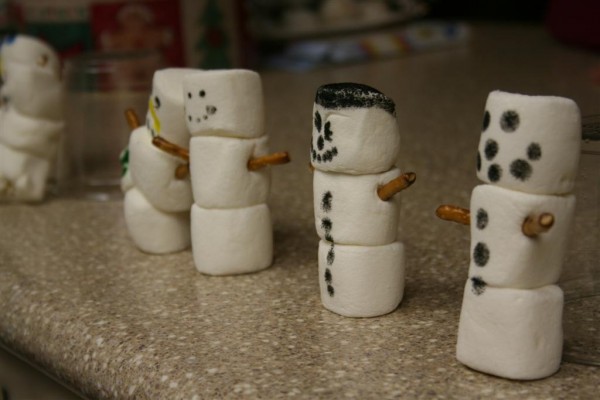 Some of our snowmen looked like they'd been playing snowman games.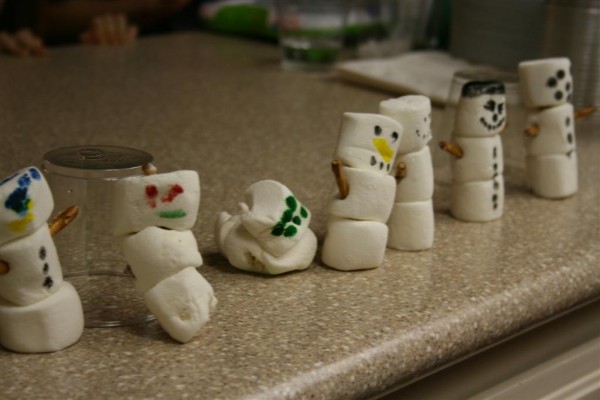 I like the top hat on this one.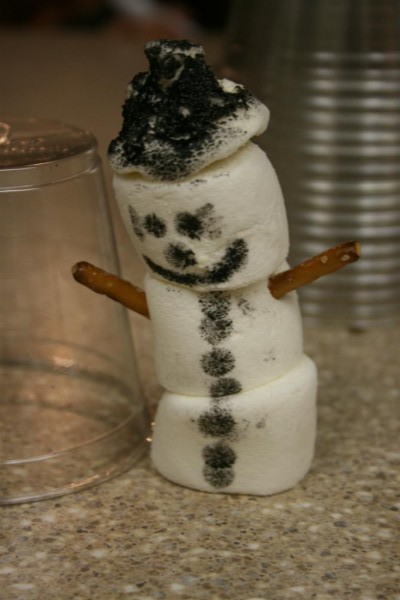 In all, this was a perfect activity for kids.  Aside from buying the supplies, there was no prep work.  It took me only a minute or two to demonstrate making one for the kids and they were all able to make a snowman they liked.  And the cleanup?  Easy.  Simply eat your own snowman!
I hope you'll try it on some snowy day…
Hopeful Homemaker