First Piggy Tails
She's growing so fast.  New words every day.  Climbing to higher heights (literally) every day.  More independent every day.  More a toddler every day.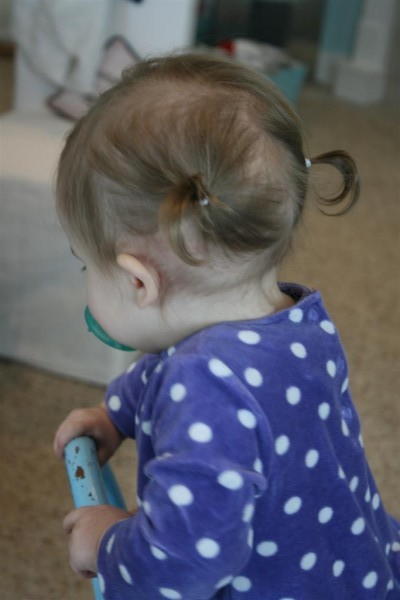 Her hair is now long enough for sweet little piggy tails.  She looked adorable.  She liked them too, but not enough to hold still for a picture.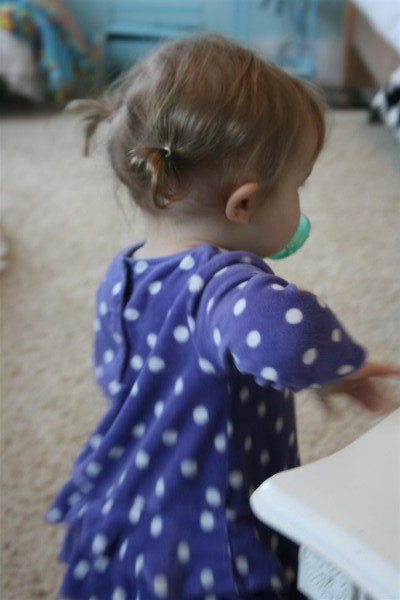 In fact, she couldn't get away from me fast enough.  She grabbed her blanket and left the room as quickly as her little legs would allow.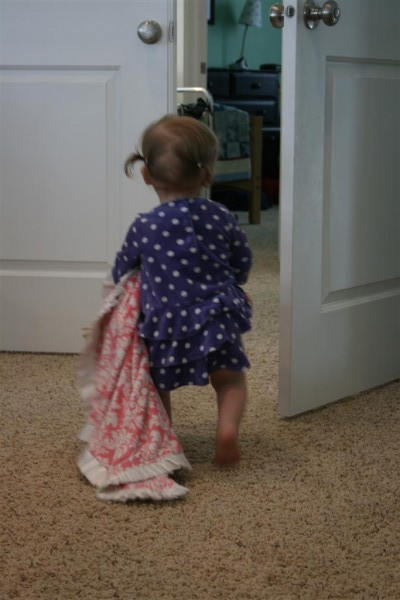 She's been fighting so much junk since Christmas that she just hasn't entirely been herself.  I keep hoping for more sleep, for the return of her sweet baby self.  And then last night it dawned on me that I might not get that sweet baby self back; this might be partial evidence of a new stage… a more independent, less snuggly, more demanding stage.  I hope not.  My heart's not ready for this.
I was out of town briefly again this week, and when I came home my older children told me in no uncertain terms that they'd so enjoyed having a "cool Dad" that they didn't particularly like the return of "Mom who wanted to talk about homework."  It's nice when the big kids don't like you very much to have a little one that still loves you.  Or so I thought.  She wanted her Dad, too.
I'm so not ready for this stage.
HH