Valentine Cookies
One of my mini-goals this year is to make sugar cookies more often.  I like to decorate them, and would like to get better at doing it.  What's the point of having a bunch of awesome cookie cutters if you never use them?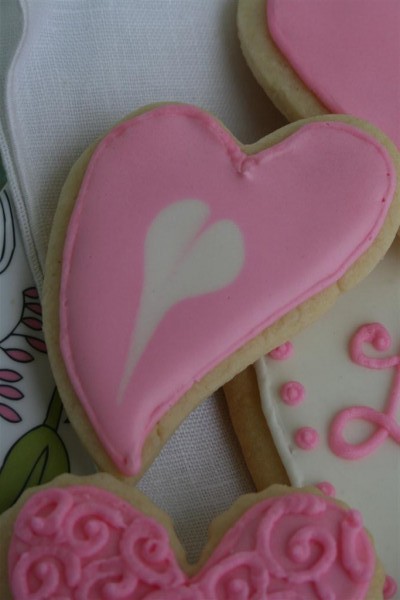 So I made a batch and managed to steal a few minutes here and there to decorate them.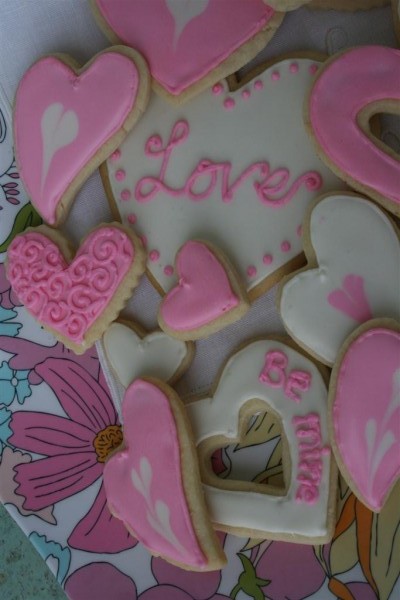 Sometimes I let things sound so time intensive in my mind that I  never get around to doing it.  Sugar cookies usually fall in this category.  This time I tried flavoring the royal icing with some pina colada flavoring oil.  It added a fun scent and subtle taste to the cookies which I like because royal icing isn't the yummiest frosting on earth.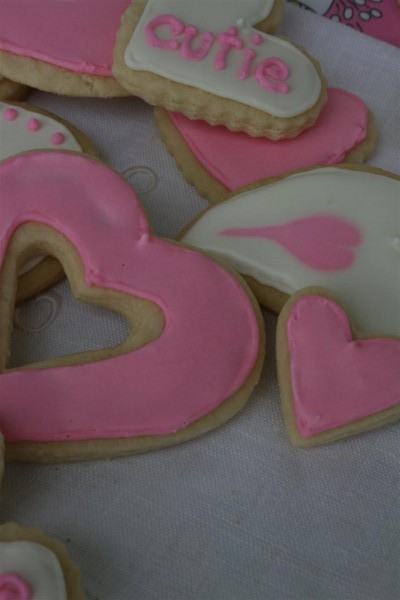 I've decided to make small batches more often so I'll get it through my head that it's really quite simple.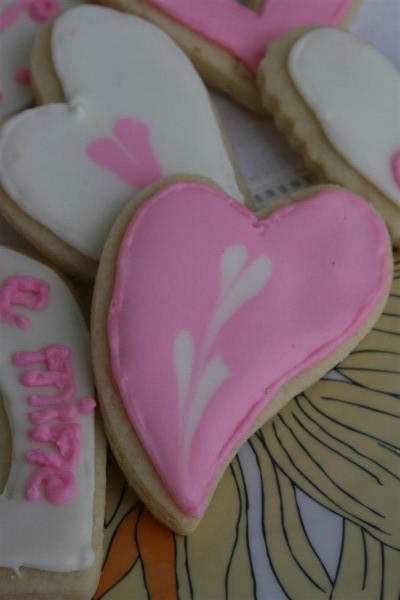 The technique above was my #1 goal.  I wanted to try it.  I'd seen a picture in a catalog and wanted to learn how.  Mine aren't exactly like the picture, but they were so much fun to make.  After filling in the centers with royal icing, I put a little circle of contrasting icing in the center, then quickly pulled a knife down through the center of the dot to form the heart  (a lot like I did with this baking project).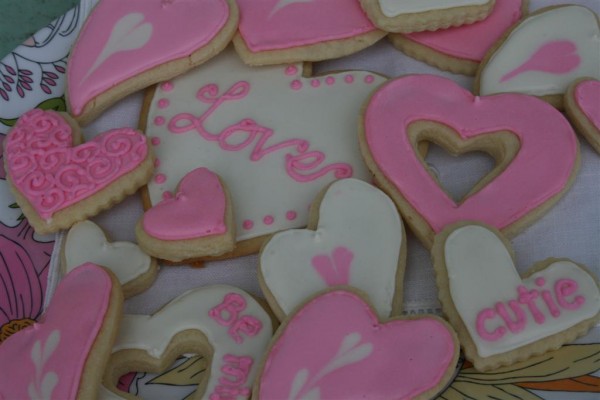 I really like how this tiny cookie turned out as well.  It reminds me of my baby.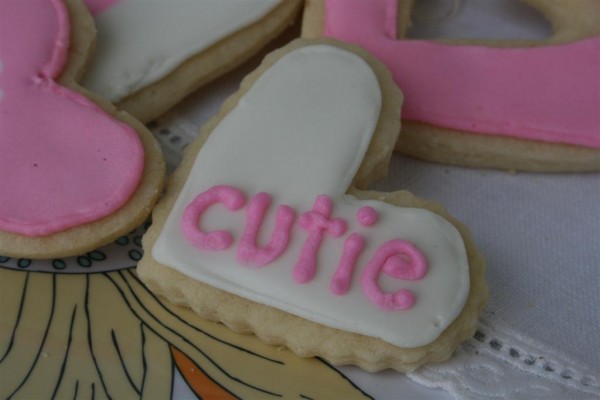 I have hosted many baking parties for my girls, and every time I think about how much fun it looks while I supervise the organized chaos.  I had so much fun decorating this batch on my own (ok, my oldest daughter helped too).  It was a great creative experience and I learned something new.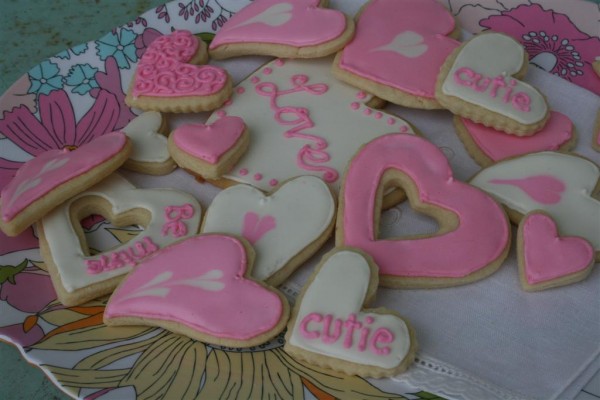 Now they're waiting patiently to be devoured for our FHE treat tonight.  Except for one, which we used on Friday for a mini-celebration….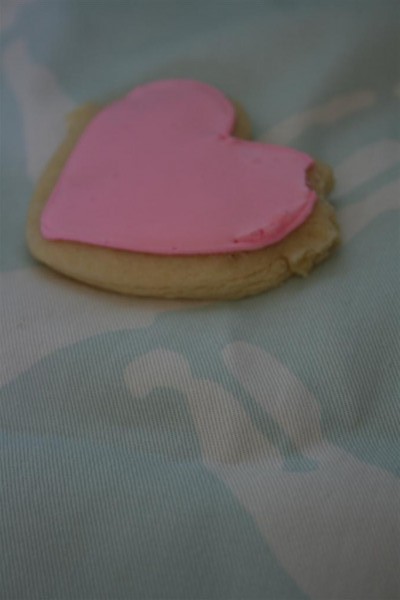 See that little nibble on the edge?  I'll share the reason soon.
Meanwhile, Happy Valentines Day!  I hope you're having a fun one.
Sincerely,
Jennifer