1901 House
Last month when I attended my Aunt Laurie's funeral in Idaho we stopped for a few minutes at the home of her mother-in-law Leora Brown in Malad, Idaho.  Built in 1901, she and her husband married in 1941.  They raised their family in this house.  She has now buried her husband and two of her sons, one of whom is my uncle, who passed away less than four months before Aunt Laurie.
I couldn't help but marvel at the irony of walking through the house Uncle Dennis grew up  in … after he is gone.   Leora graciously allowed me to take a few pictures…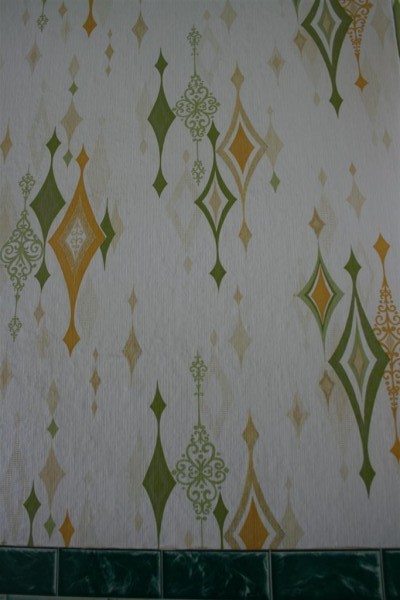 The only bathroom in the house, and it had the most amazing wallpaper up in it.  I would never choose it, but still I loved it, and I was amazed at how long it's been there.
A look at the whole bathroom: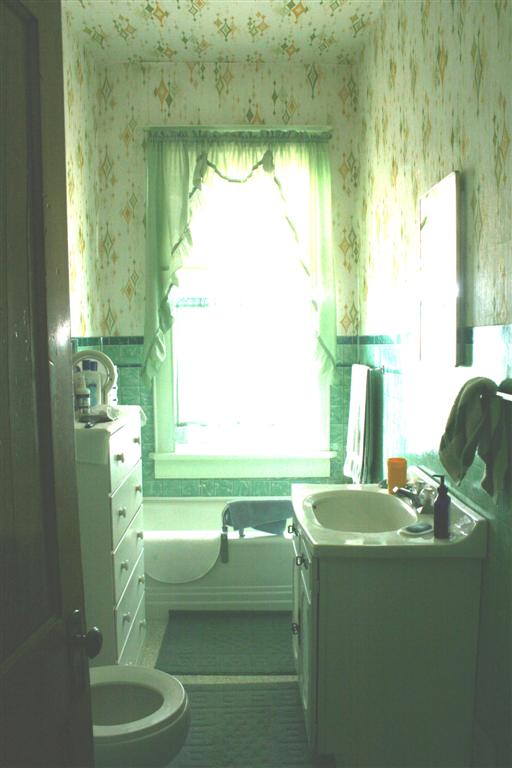 Ten foot ceilings throughout the entire main floor of the house.  Gorgeous.  And  fun detail on the openings between rooms.  More vintage wallpaper.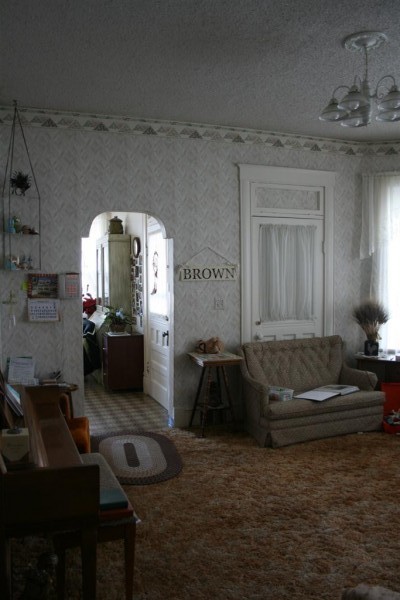 Awesome transoms above every door.  The glass has been painted on all of them, and on a few there was wallpaper.  I loved that a couple of them will still open.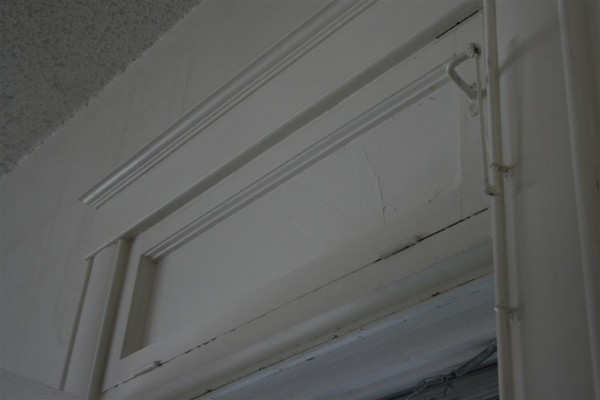 Original doors still in place, with their original hardware and detail.  Wow.  They've been there for more than 100 years.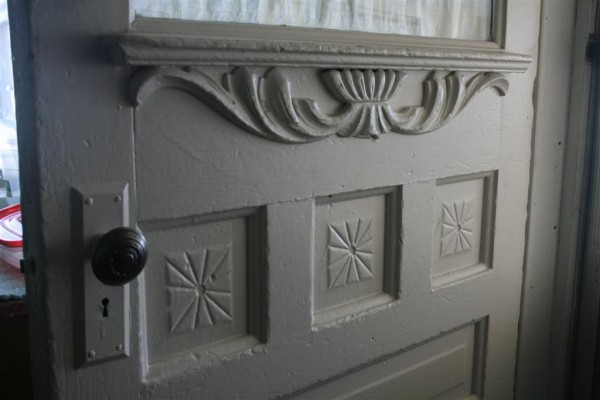 Upstairs there were sloped rooms, more vintage wallpaper, an armoire filled with quilts Leora has made over the years.  This vintage wallpaper stopped me in my tracks.  Can I have some?  Please?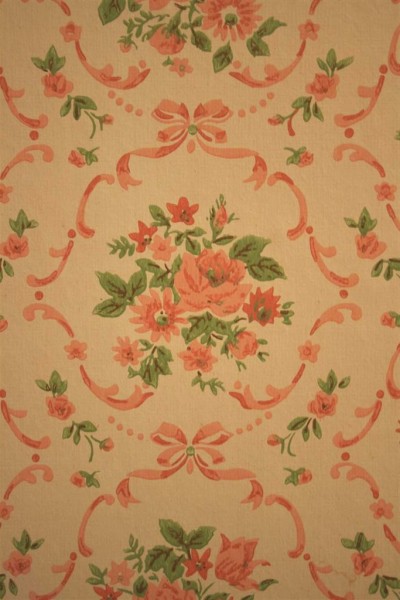 The house sits on the family farm in Malad, the cemetery just across the ravine.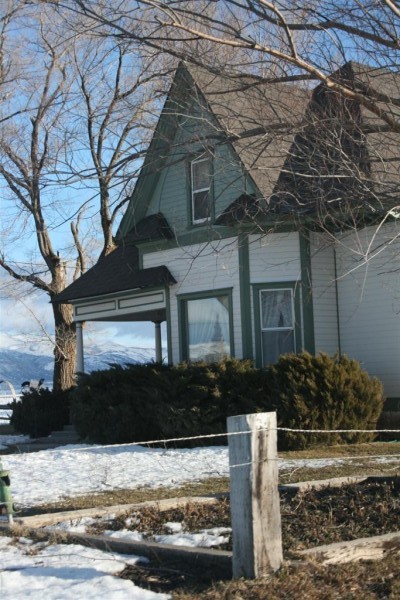 I really wouldn't mind watching some sunrises from this spot.  Wouldn't mind it at all.  It was breathtaking to pause and look up, marveling at the grandeur of the sky.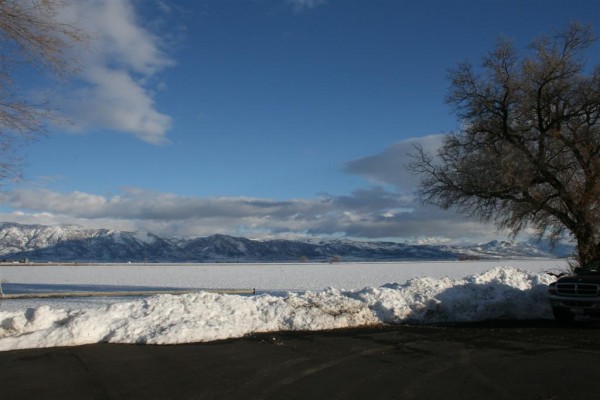 And then we drove home.   It was a great little stop on our way out of Malad.  Many thanks to all the Browns for sharing this treasure with me.
HH