Pecan Praline French Toast
Mmmmm.  I saw this recipe in

Southern Living

magazine and had to try it.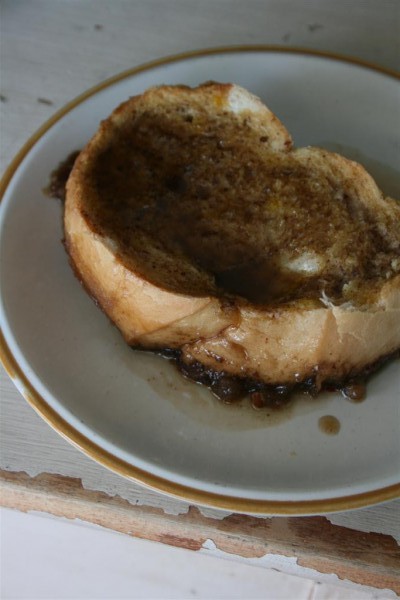 You know how much I love make-ahead breakfasts.  This one was prepped in about 5 minutes.  Even better than that was my family's response:  delicious.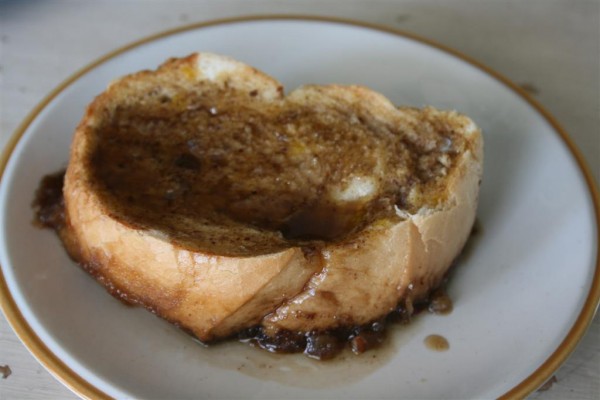 Ingredients:
1 loaf french bread
1 cup packed brown sugar
1/3 cup butter, melted
2 Tb. maple syrup
3/4 cup chopped pecans
4 large eggs
1 cup milk
2 Tb. granulated sugar
1 tsp. ground cinnamon
1 tsp. vanilla extract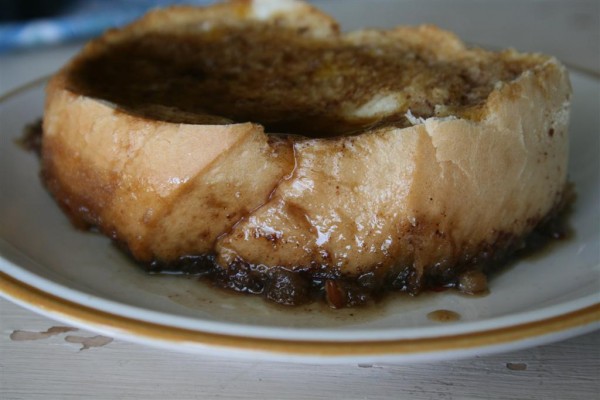 Put it together:
Cut ten (1 inch thick) slices of bread.  Stir together brown sugar, melted butter and maple syrup.  Pour into a lightly greased 9×13 inch baking pan.  Sprinkle pecans over brown sugar mixture.
Whisk together eggs, milk, granulated sugar, cinnamon and vanilla.  Arrange bread slices over pecans, then pour egg mixture over bread.  Cover and refrigerate for 8 hours.
Preheat oven to 350.  Bake for 35 minutes or until golden brown.  Serve immediately.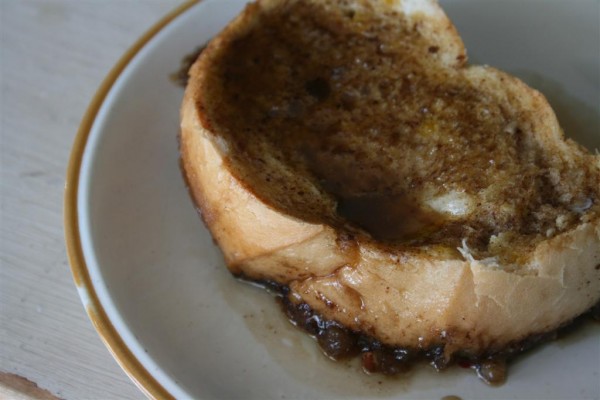 My kids liked to drizzle a bit of the brown sugar sauce from the bottom of the pan on top of their french toast.  You could add whipped cream to this dish as well, but we tried it as is and liked it a lot.  One of my boys commented that it was more dessert than breakfast, and that he'd eat it with ice cream.  It is very sweet, but I don't mind occasionally serving a pan of this alongside the massive amounts of eggs I have to cook to feed my little crowd.  And because there are so many of us, we all ate just one piece.  Perfect.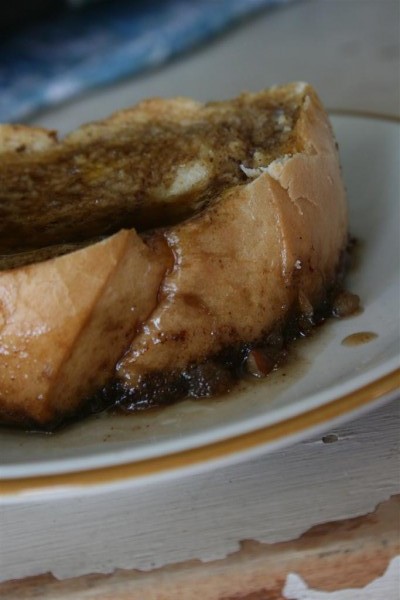 The weekend is here.  This dish would be a fun surprise to greet your family with on Saturday morning.  I hope you like it as much as we did!
Hopeful Homemaker