The Hungry Baby
Watching my little one eat her way through every morning is like seeing Eric Carle's book The Hungry Caterpillar in real life.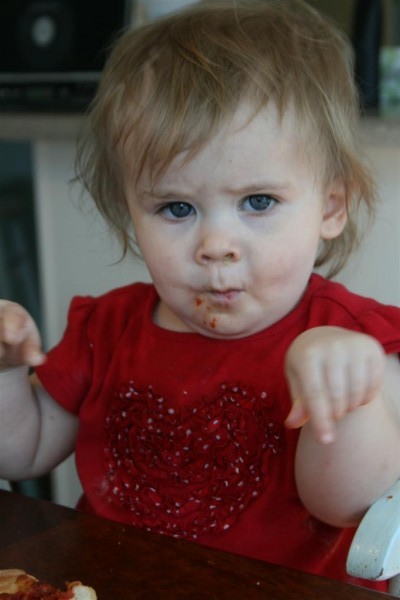 This morning she ate through:
One bowl of oatmeal, one green smoothie, one egg with salsa, one piece of birthday cake, one orange and one slice of pizza.
And then she was full.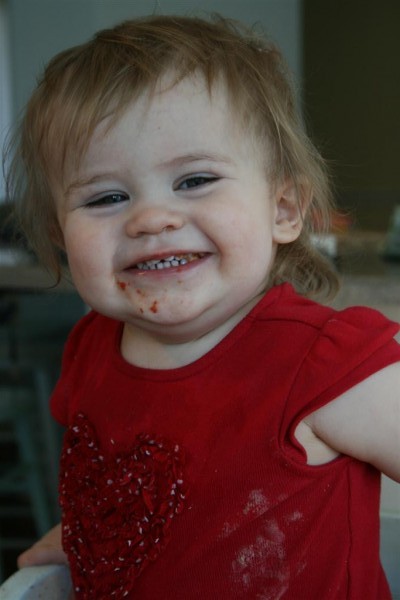 She is such a little nut.  A

hungry

little nut, and we love her to pieces.
HH