Sunlight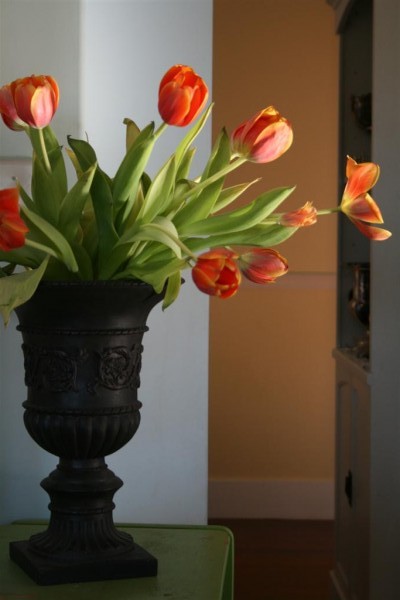 The golden morning sunlight burst through my kitchen windows to kiss the orange tulips across the room.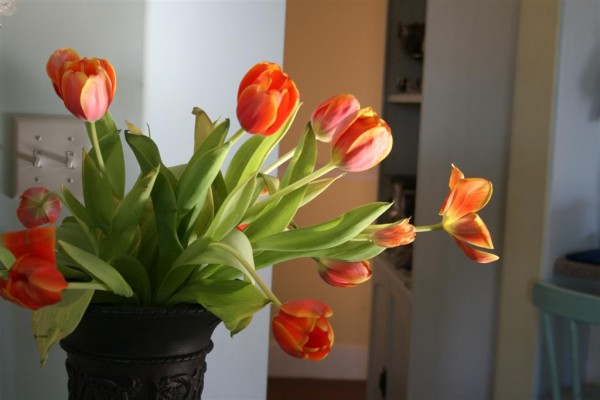 Bending, reaching, opening, they seem anxious to greet it.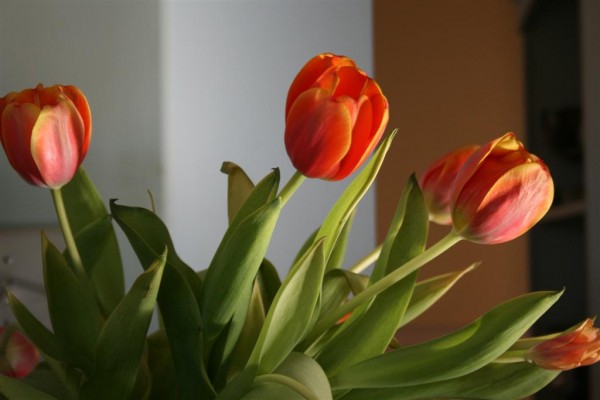 The back door is open and a gentle breeze floats across the room.   Songbirds mingle their voices with the sounds of my children playing happily in the cool morning.  We have work to do, but it's so hard to call them in.  It's their first early morning of 2011 spent outside in the sunlight.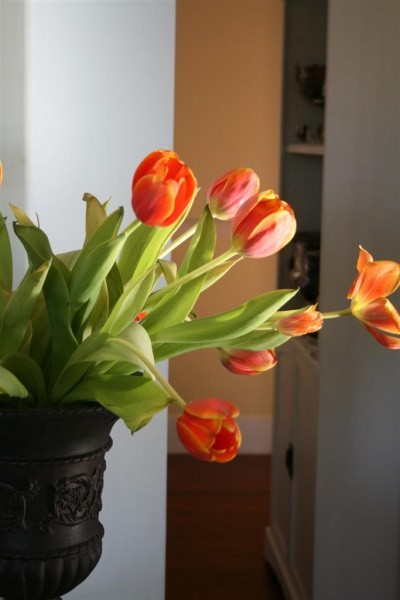 I'm hoping it lasts.  We need a real spring around here.
HH