Buttermilk Syrup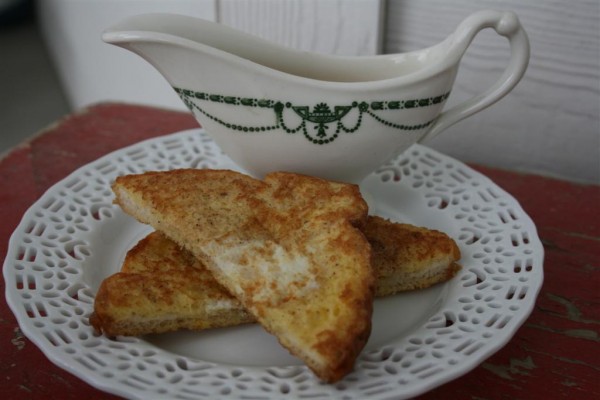 I had some leftover buttermilk in my refrigerator after Easter and wanted to find a new way to use it.  After poking around online I settled on buttermilk syrup.  I read a few recipes to get the general idea and then tried it out.
It's delicious.  And pretty.  And easy.  And it gave me the chance to use my favorite miniature gravy boat.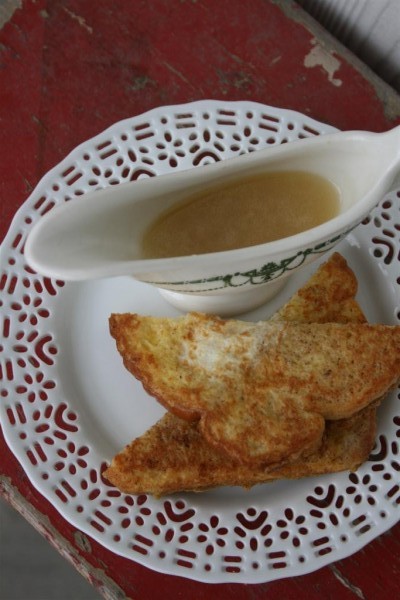 Most of my family loved it.  Only a couple of them preferred maple syrup over this recipe.




Here's the recipe:
Buttermilk Syrup
1 stick butter (no substitutes)
1 cup sugar
1 cup buttermilk
2 Tb. corn syrup
1/2 tsp. baking soda
1 tsp. vanilla
This is how I made it:
In a large saucepan combine butter, sugar, buttermilk and corn syrup.  Bring to a rolling boil and cook for 5 minutes.  Add baking soda and stir rapidly while letting it boil for another 30-45 seconds.  (This is why you need a larger pan; it will boil over if you're not careful.)  Remove from heat and add vanilla; stir.  Let cool and use over french toast, waffles or pancakes.  I might add it would probably be really yummy over ice cream as well.
When I was reading different recipes I noticed comments about the syrup separating as it cools, which is why I chose to boil the mixture for 5 minutes before adding the baking soda.  I think it did the trick; mine stayed thick and the consistency was perfect even when cool.  The leftovers are now in our refrigerator and it hasn't separated at all.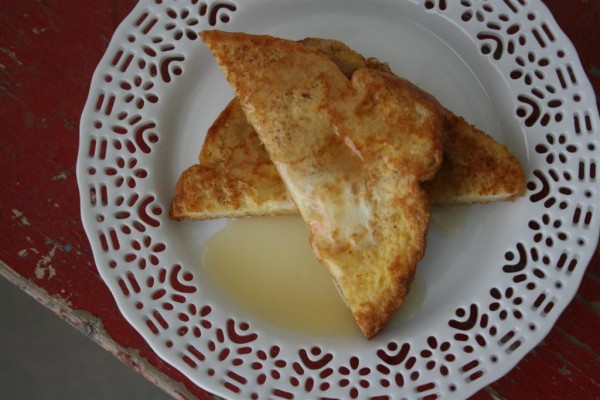 Have you tried anything new in the kitchen lately?
Have an awesome weekend!  (We'll be driving all over the place for our 8 games tonight and tomorrow.)
Hopeful Homemaker