Tulips in Bloom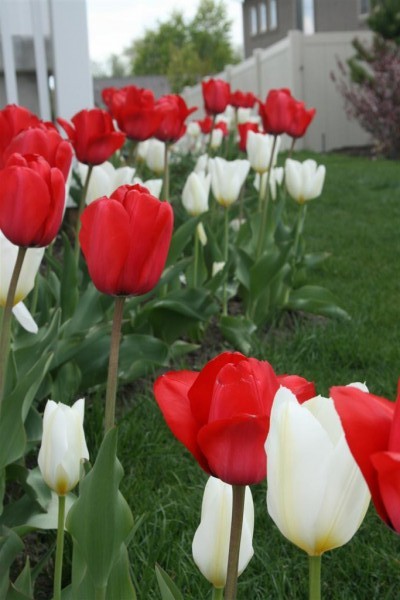 I've silently cheered a thousand times for the rainy afternoon I spent planting 250 tulips bulbs last fall.   I have loved every minute of this beautiful display of spring color.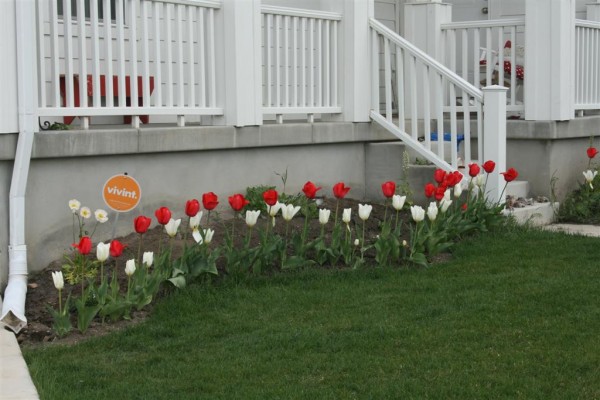 The cheerful border in my flowerbeds has been a gift.  Now I must get to work filling in the rest.  This week I added spring bulbs, and I'm also planning for some boxwood.
For now, I'm thrilled with my tulips.  To my surprise some of them have already sent up a second, smaller flower.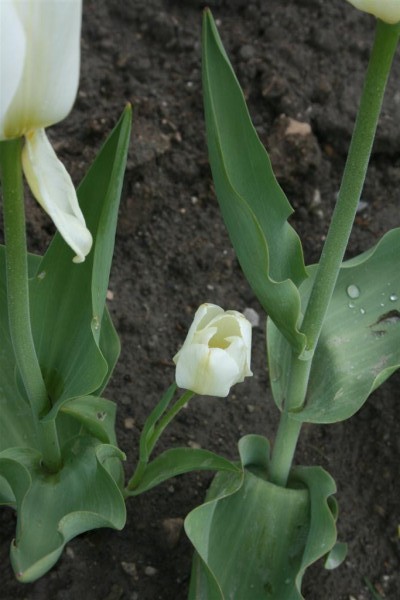 I wonder to myself, "How in the world did I live so long without flowers?"
Dare I admit I've already ordered 100 more tulip bulbs for fall planting?  I never tire of their beauty.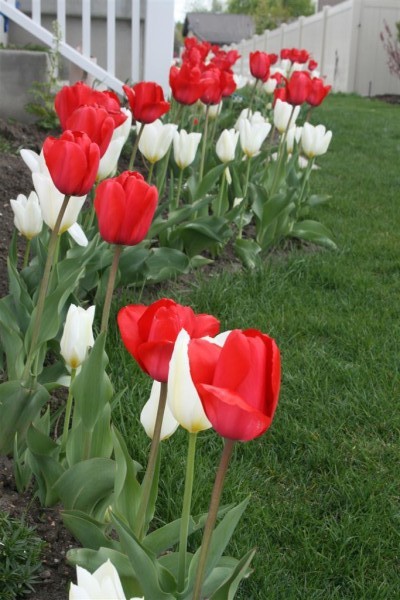 Truly, they are food for the soul.
Jennifer