Yard Sale Finds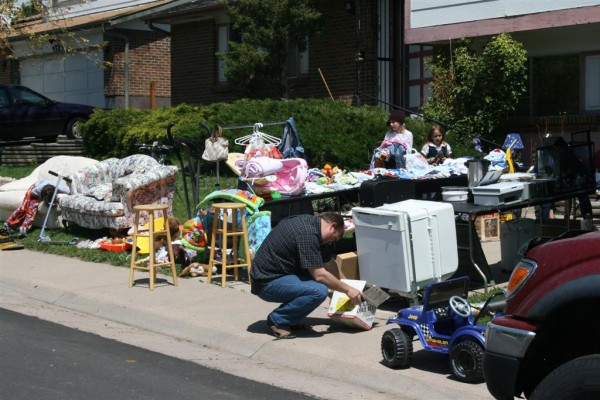 While in Denver for Memorial Day weekend, we couldn't resist hitting some yard sales on Saturday morning.  We drove into town around 2:30 a.m. but my eyes popped open at 7:30 and I was wide awake, ready for the fun.
It was fun to see which of my children were interested in joining us.  These two brought plenty of humor to our morning.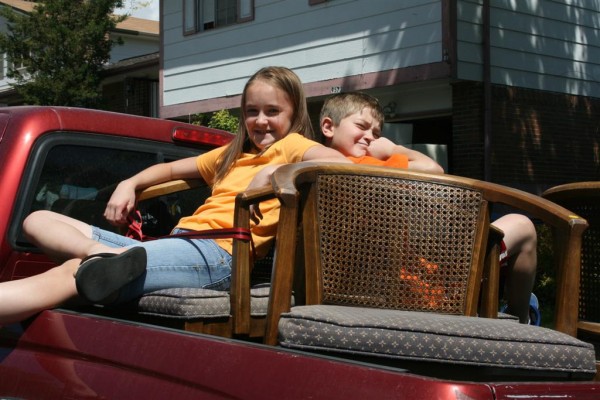 I scored two awesome deals that morning.  The first was these four vintage chairs for…. $15.00!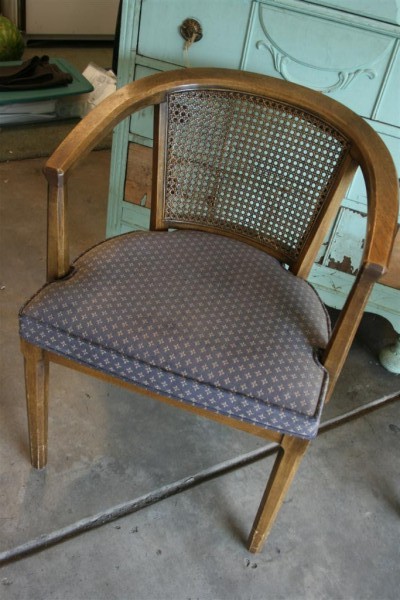 This kind of chair was the only thing on my wish list.  I was hoping for two, but would happily have settled for just one, and I expected to pay a decent amount for them because they're rather popular right now.
I would happily have paid that price for just one, but a set of four for only $15?!?  Rather than let my chin hit the floor when they told me the price, I put the cash in their hands fast so they couldn't change their minds.  They're in great condition and the caning is still perfect.  Wow, talk about a deal!  I am so excited to refinish them.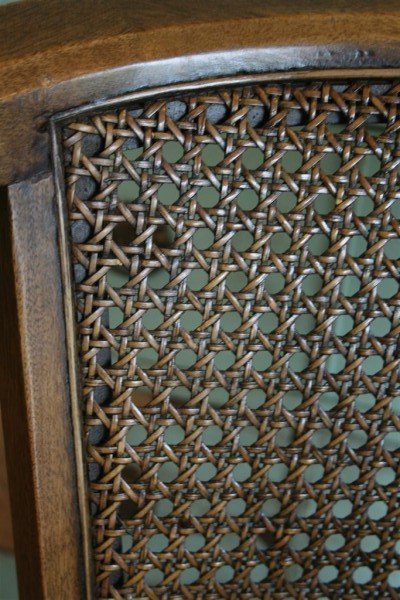 The other amazing find was this vintage dresser, still wearing its original paint.   It was a steal at $15.00.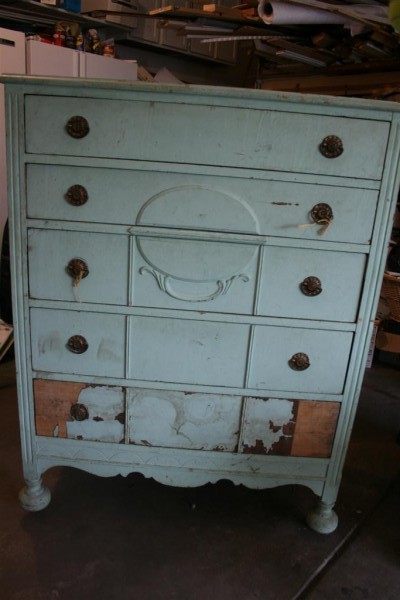 It's so beautiful.  (To me, that is.  My husband, who came with me for the first time EVER, was NOT impressed with the "junk" I was hauling away.  It was kind of a funny moment, and perhaps I should have yielded,  but I knew I'd never see another piece like this.)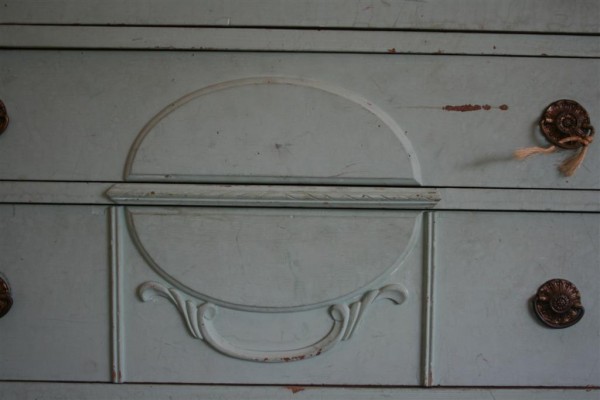 I love the oval detail on the front of the piece, and the hardware is amazing.  It's missing one piece, and the bottom drawer is damaged, but I'm still in love with it.  I also love the detail on the bottom and the legs are beautiful.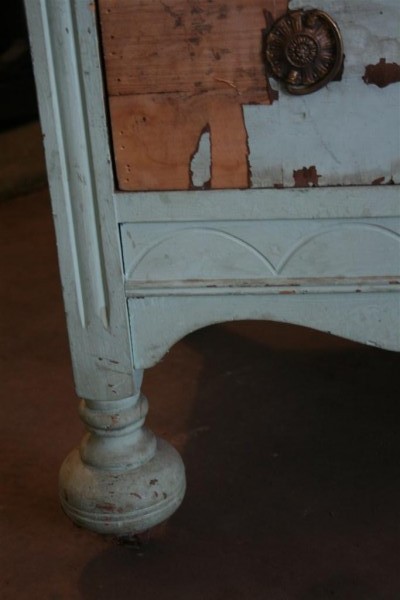 Our van isn't built for the kind of maneuvering and hauling that yard sales require, so it was kind of a pain to be driving it.  We also kept the back seat in, which meant we had no room for the dresser (another reason for my husband's disgust with my purchase).  Gratefully, my sister and her husband graciously

packed it in their truck

for a crazy, windy drive with a big load to their home in Logan.  Now it's waiting for me there, and I just have to find time to go and get it.
Can you believe it:  five awesome pieces for $30 total.  Fun, fun, fun!  Welcome summer!
Hopeful Homemaker