The Greater Journey: Americans in Paris, by David McCullough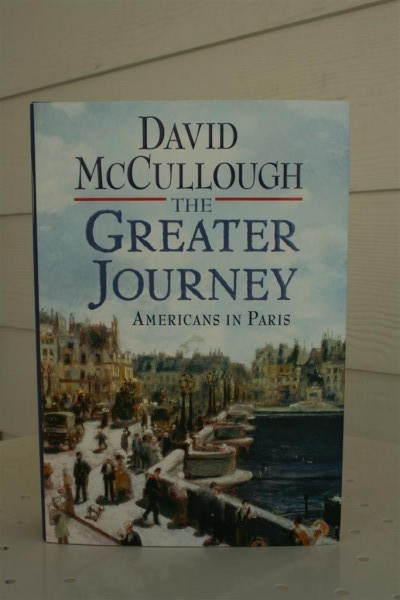 I have been waiting for this book to come out for more than two years.  McCullough is,  without doubt,  my favorite contemporary historian.   One of my all-time favorite biographies is his book John Adams, and his 1776 is the book I recommend to everyone who asks me where to start reading about the American Revolution.  In fact, John Adams was also a favorite book with my Grandpa, who passed away this week.  One of my dear memories of him is discussing that book together.
I've heard him speak about some of his discoveries while researching this project and can't wait to dive in.  I've finished one of my lavender books and have started on the other, and am two thirds of the way through another book on Lincoln, this one about the Gettysburg Address.  (Why am I incapable of reading only one book at a time?  I don't know.)  I think I'm going to have to insert The Greater Journey into the reading list next.
I met David McCullough briefly a couple of years ago and observing him left a lasting impression on me.  I love the picture of him in Paris on the back cover: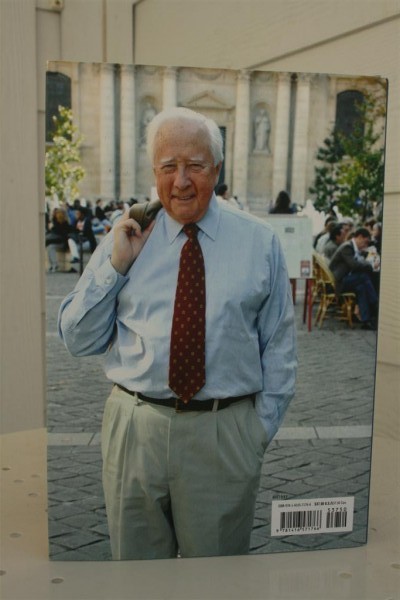 Don't you love it when your stack of books to read is tall?
Hopeful Homemaker