Composition in Nature
I couldn't help but observe the flowers and vegetation while we were in California earlier this month.  I took pictures of some plants and trees that caught my eye because of their detail and pattern.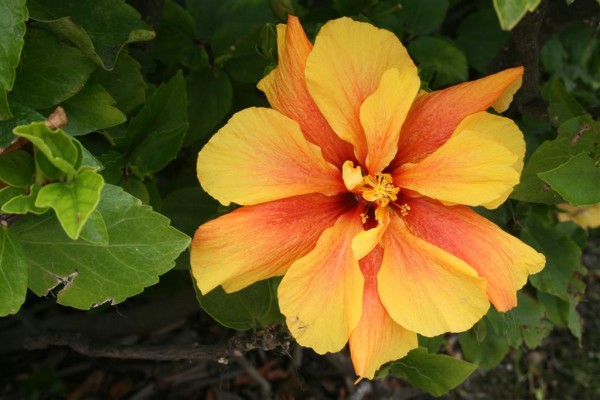 These were bushes growing outside the hotel.  I love the coral,  orange and yellow colors in this flower.  Anyone know what it's called?  Gorgeous.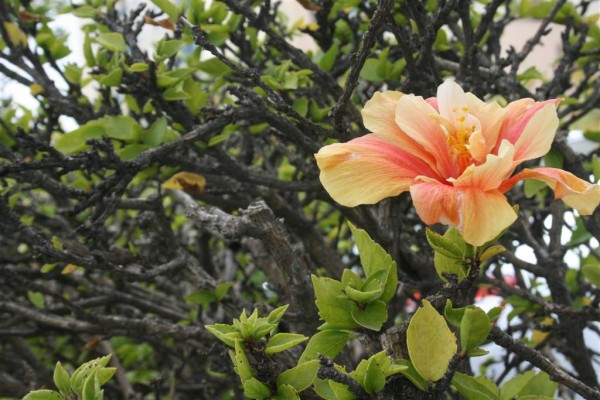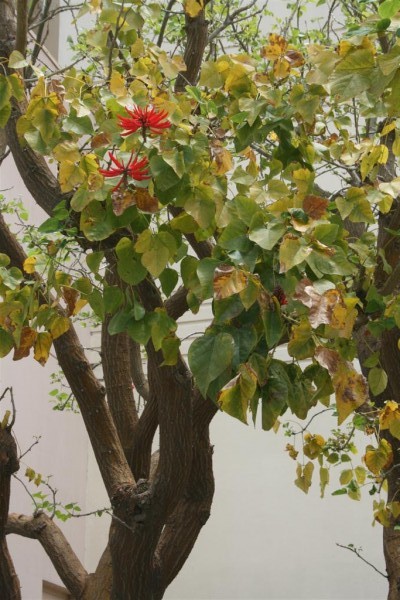 These trees were growing outside the hotel as well.  The leaves were somewhat sparse and yellowing and I don't know if that is normal or unhealthy.  Either way, they had these amazing red flowers on them.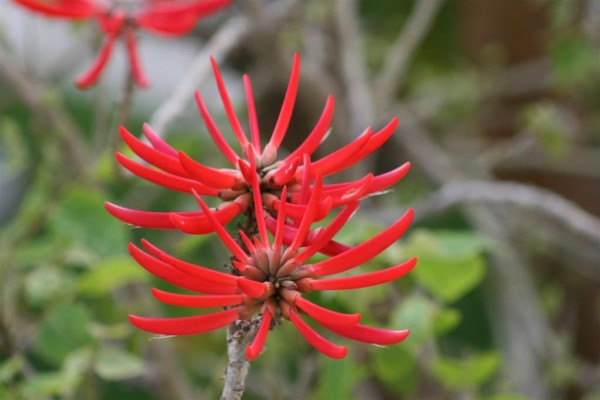 I asked the employees at the front desk what kind of tree it is.  They were all clueless and one of them had never even noticed them.  Seriously?   I'm so curious to know the name of this tree.  The flowers were spectacular and I also noticed hummingbirds buzzing around them.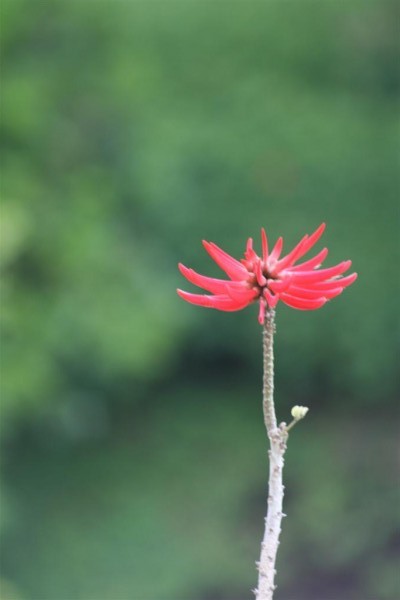 I thought the base of this tree was fascinating.  Are those roots that have wrapped around the trunk of the tree?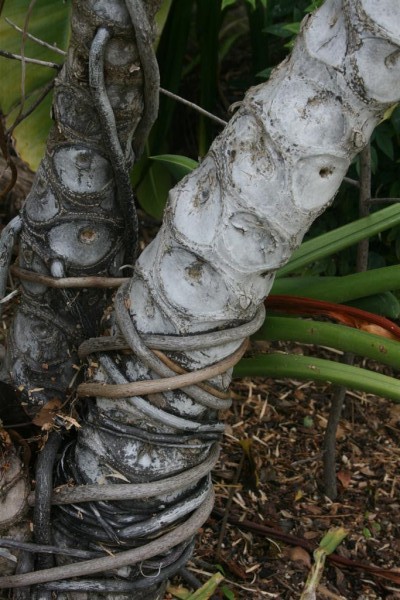 The basketweave/crosshatch pattern on the palm trees is also beautiful.  It's fun to be reminded that so many of the patterns and designs we see in textiles are merely copycat interpretations of nature.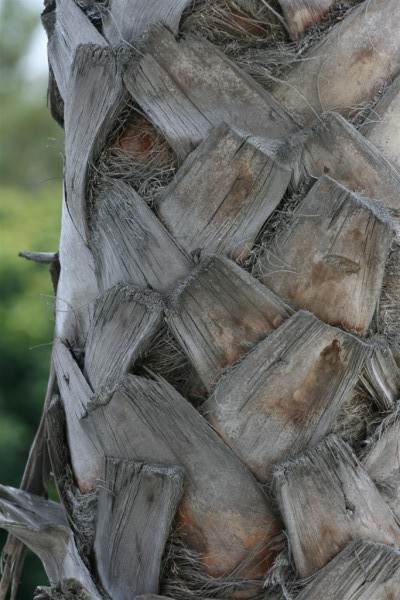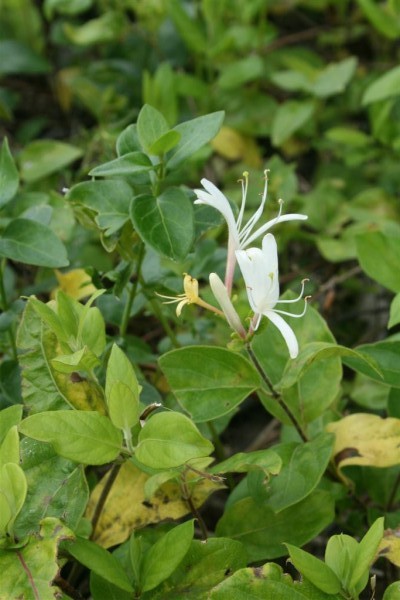 Honeysuckle is my husband's favorite fragrant plant.  I agree that it's scent is heavenly.  I saw an entire hillside covered with it.  Sigh.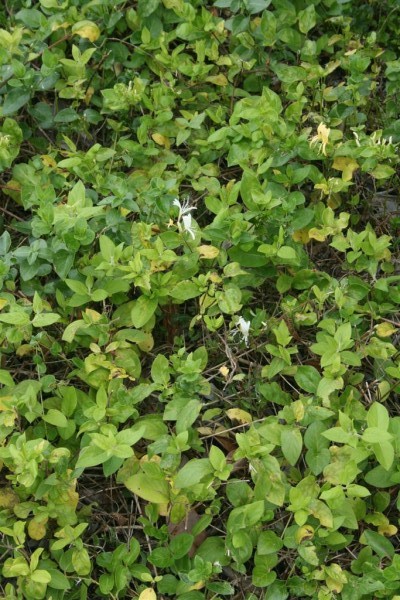 I'll be back tomorrow with the second half of my pictures.  Have a great day!
Jennifer