Marshmallow Salad (the ONLY one I'll eat)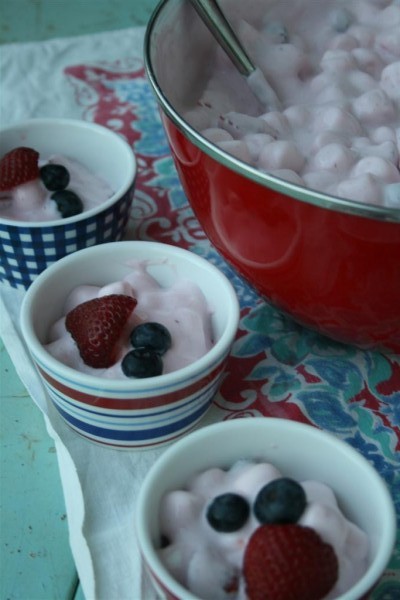 A couple of years ago I tasted a salad at an adorable birthday party.  It's the only marshmallow salad I've ever tasted that I like  (thanks Tiffani!).  It's been on our summer menu ever since.
Ingredients:
32 ounces strawberry or raspberry yogurt
8 ounces cool whip
1 bag small marshmallows
fresh strawberries
fresh blueberries
Mix all ingredients together in a large bowl and enjoy!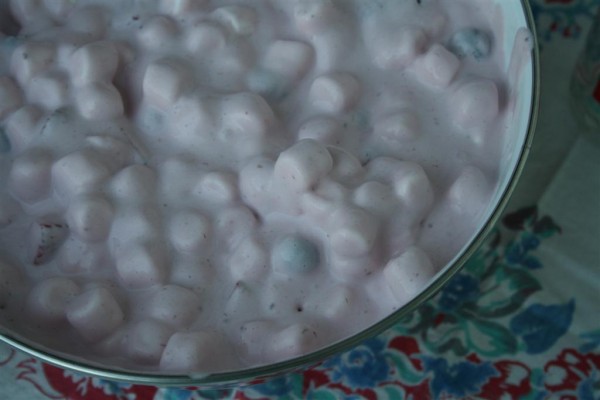 What I love about this salad is the yogurt.  It adds just enough tartness that I can handle the marshmallows.  My children, of course, gobble it up.  Sometimes it's fun to serve it in small dishes with an extra strawberry and blueberries as garnish.  It's also a nice addition to the table at a barbecue or potluck.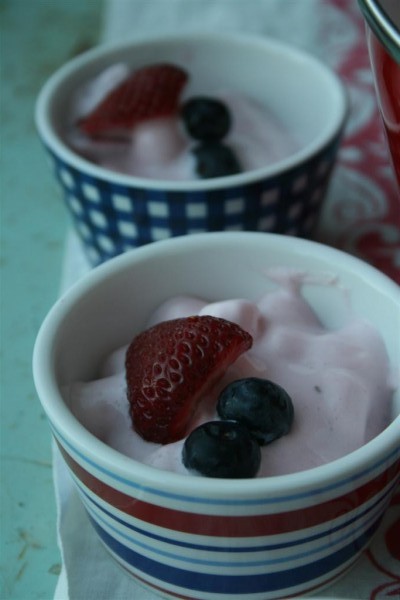 I hope you try it!
Jennifer