Vintage Pop Shoppe Bottles
A fun way to dress up any gathering is to serve food or drinks in unusual containers.  It gets attention, looks festive, prompts conversation and generally makes everything more fun.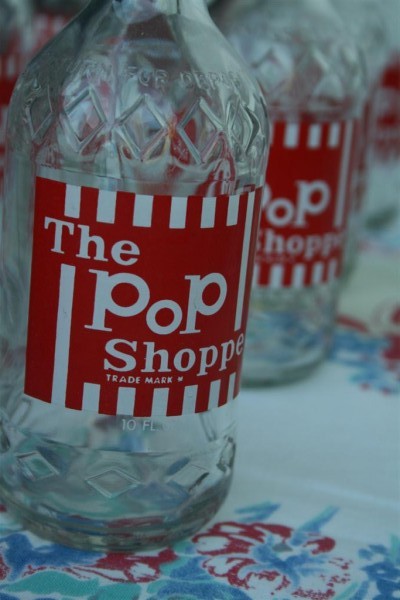 Don't you love those red labels?  They had me at first sight.
I bought these bottles at a yard sale years ago and we've used them countless times.  They're perfect for birthday parties, barbecues and the 4th of July.   I bought an entire crate of them,  24 bottles in great condition.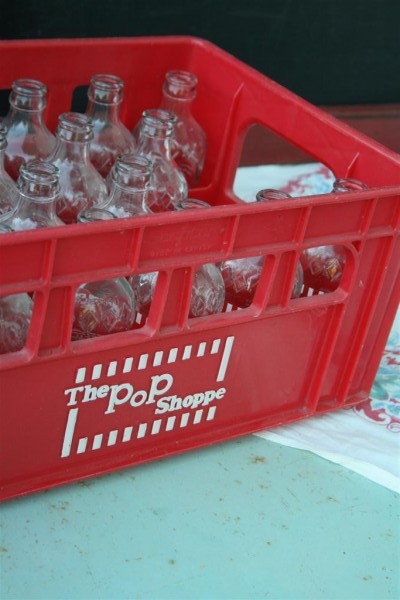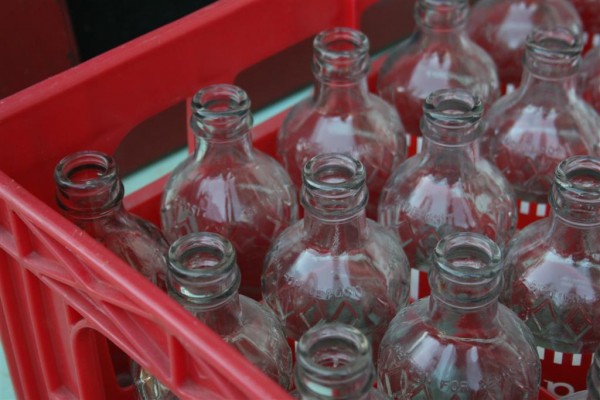 I store them in my pantry with a towel over them to protect them from dust.  They're ready to pull out at a moment's notice.  After using them I simply run them through my dishwasher.   I've learned that the easiest way to use them is to serve drinks in a large dispenser with a small spout for easy refills.  We add straws and have fun!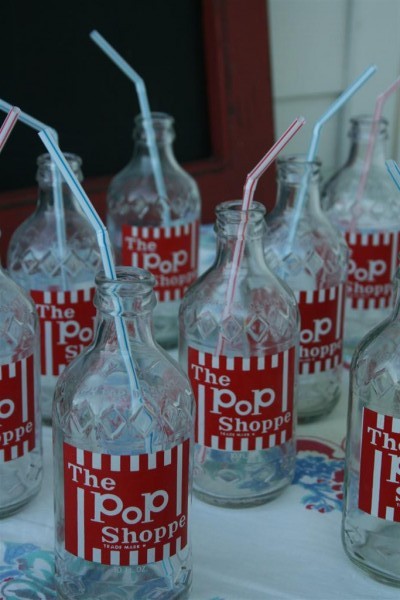 A simple drink table becomes a festive spot with the addition of these bottles.