Strawberry Watermelon Smoothies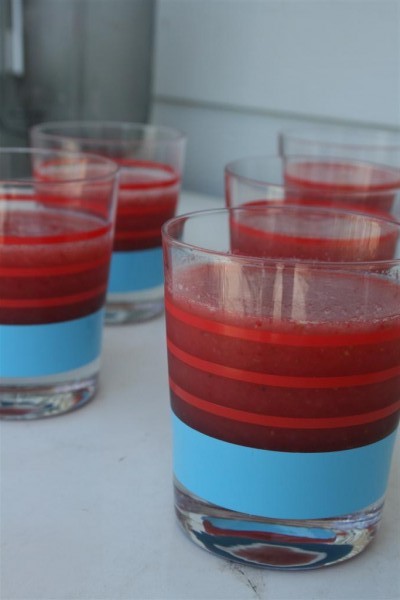 A friend shared this recipe a few weeks ago and I can't count how often we've made these smoothies since.  They're easy to make and

so

refreshing!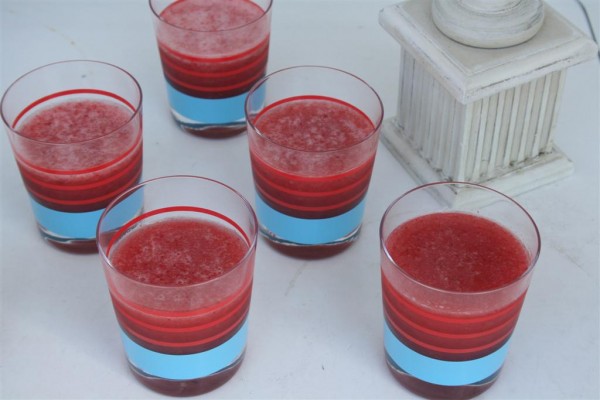 Ingredients:
1 1/2 cups ice cubes
2 cups chopped watermelon
1 pint strawberries
1/3 cup sugar
juice of half a lemon
1 cup water
Place ingredients in blender and mix until smooth.  My son started adding 1 tablespoon lavender to the mix as well and it's actually quite good.
Served in my favorite juice glasses for the 4th of July makes them even better.  (Glasses from IKEA on clearance last year)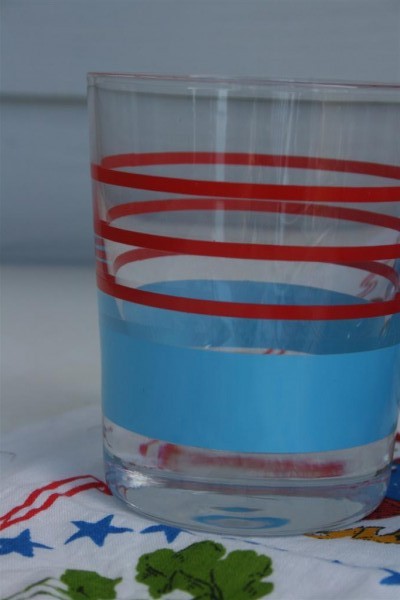 I hope you'll try these refreshing summer smoothies!
Jennifer