Cherry Harvest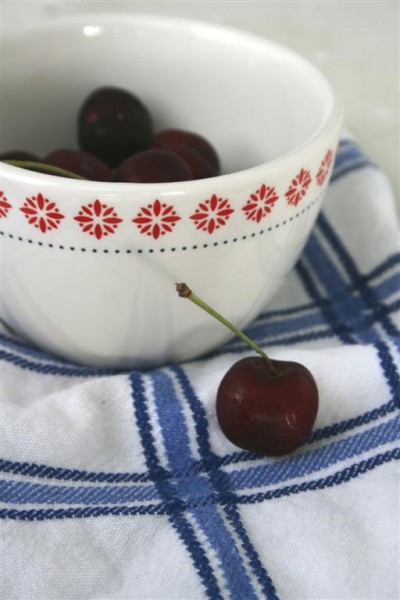 We collected all the cherries off our trees recently and harvested… half a cup.  Two years ago we were harvesting dozens of gallon sized buckets but weather for the last two years has prevented good pollination.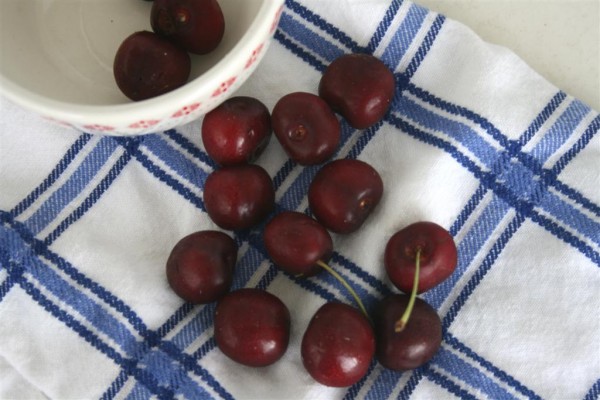 Still, there's nothing like fresh cherries straight from the tree in your backyard and we're grateful at least to have a taste.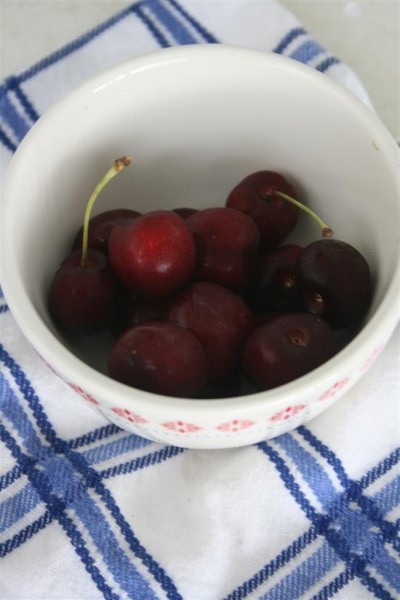 It's a half empty/half full question.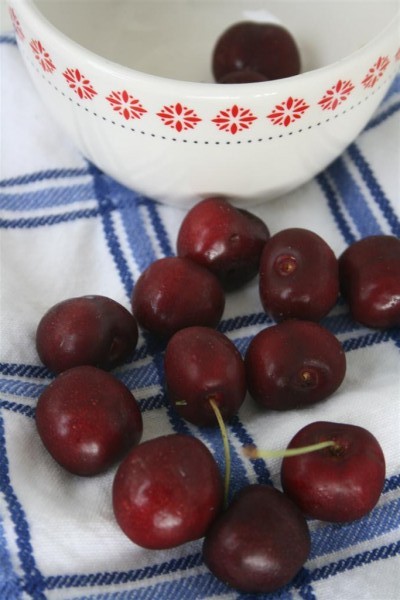 We settled on half full.  There were enough for each of us to enjoy ice cream with a home grown cherry on top.
Life is good.
Jennifer